By KS Correspondent
Srinagar, March 20: To celebrate World Health Day, which falls on March 20th each year, the Department of Public Health Industry at Government Dental College Srinagar organized a series of camps aimed at raising awareness about oral health. The department conducted a rally that passed through various locations in Srinagar including Karan Nagar, Jahangir Chowk, Rambagh, Baghat, and Sanath Nagar, with speakers educating the public about oral health diseases. The event also included slideshow presentation and display of posters.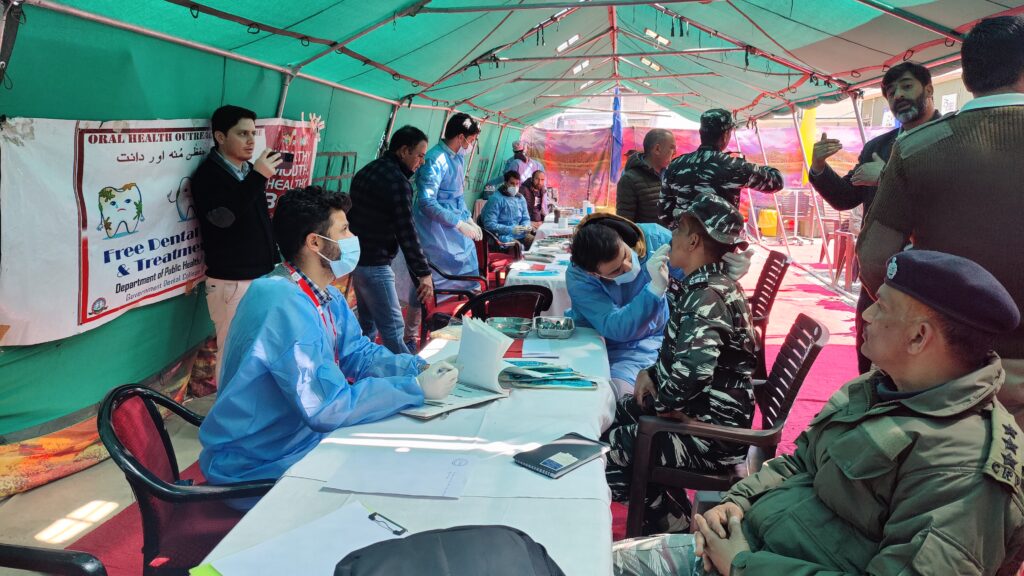 As part of the celebration, a dental camp was organized at the 29th Battalion CRPF, which included various dental treatments and an opening ceremony presided over by the Commandant of the 29 CRPF, Shri Chhotan Thakur, in the presence of the officers and doctors in charge. A health awareness program followed, featuring presentations on oral health maintenance, dental caries, gum diseases, oral cancer, and the harmful effects of tobacco consumption. The program included videos, PowerPoint projections, and posters, and was attended by army personnel who were provided with treatment for their dental needs, including scaling, dental fillings, and medicine distribution.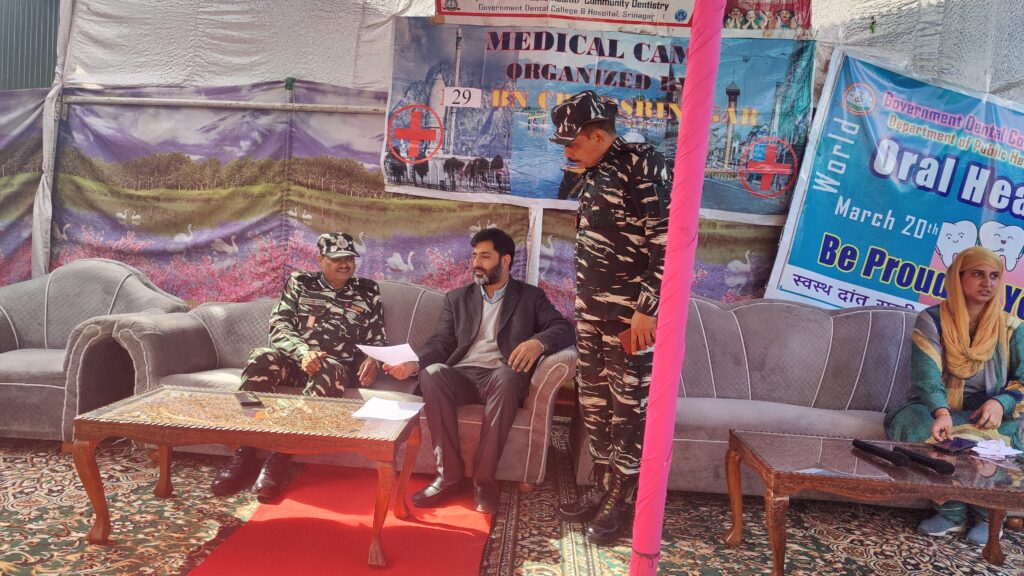 In addition, two more health education camps were held by the Department of Public Health Industry at Government Dental College Srinagar in the districts of Baramulla and Sopore, where various camps were carried out at Anganwadi Centres to educate local residents about oral health. Toothpastes were also distributed at the camps. The event was a success in promoting oral health awareness and providing essential dental care services to those in need.