A proud son of Qasba Khull Noorabad in south Kashmir's Kulgam, Rahil Amin made his family and village proud by qualifying for J&K's elite administrative service exam. Rahil was born and raised in a humble, middle-class family. His journey to success is a testament to the power of hard work and determination. Despite numerous challenges, including limited resources, his passion for education has made him a role model for the younger generation.  
In this exclusive interview, he spoke to Kashmir Scan about his life, passions, and journey to excellence.
By Chasfeeda Shah
KS) How did you become interested in civil services, and when did you make the decision to go for it?
RA) It was during the Covid pandemic in 2020 when my siblings and I were stuck at home. Coincidentally, this was also the final year of my college. During these days, we started to make a lawn in our home, and I was interested in getting its administrative work done. While my siblings prepared the lawn, I chose the colour of flowers, fencing rods, and much more. I realised that my strength is to take things in hand.
I captained my team at the college level, and I again realised my leadership qualities during lawn-making. I love to lead the way, show the way, go the right way, and take everyone together. This inclusiveness and the quality of getting things done inspired me to embark on the civil services journey.
I can say it was a very conscious decision right after doing a bit of research in this field and getting to know the diversity of the civil service job. I started to prepare for the exam in 2021 with full zeal, passion, determination, and curiosity.
KS) What were some key preparations you made for the exams?
RA) Before the exam, it took me the whole of 2020 to prepare and persuade my mind. This is an exam with a minimal success rate. Coming from an engineering background, I knew the risks involved and doing away with the private job notion.
During the exam, I followed the principles of M2R2 – minimum resources and maximum revision and PAR – plan, execute and revise. I also developed a curiosity to learn something new each day.
These were the three simple formulae I kept in mind after starting my journey, and they made things easy for me.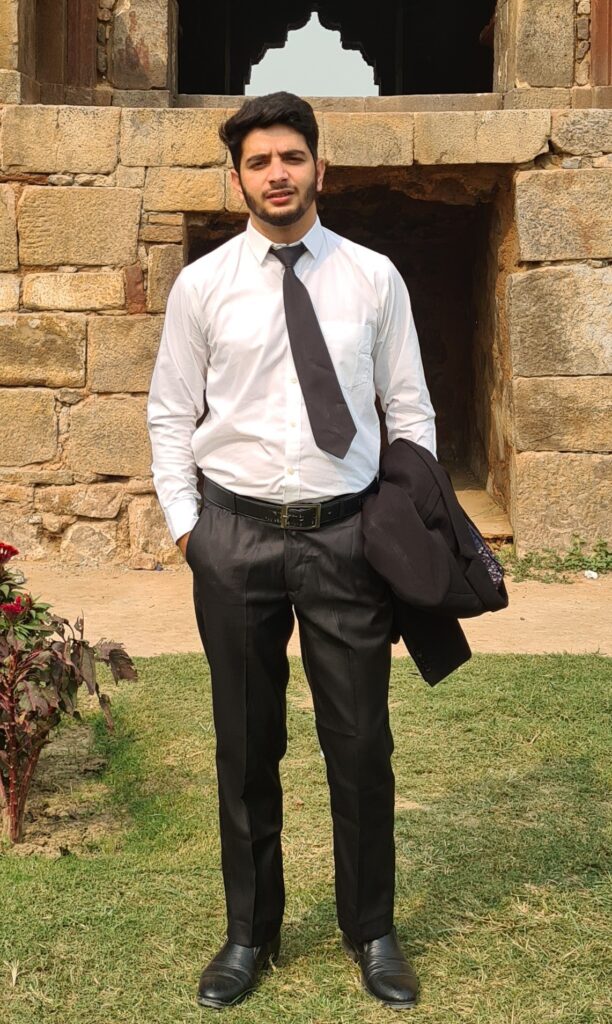 KS) Were you academically strong as a student, or did you have to work hard to succeed?
RA) Academically, people in our society judge us by the number of marks we score in 10th and 12th exams, and I got a distinction at both levels. People called me an excellent student, but I was an average guy who kept memorising things and scored those marks.
It was only in engineering that I was exposed to the different levels of concepts, interacted with other mates, learned something from my seniors, and adopted some key leadership positions like secretary of the mess committee in the hostel and captain of the college cricket team. 
Taking all these experiences with me, my hard work, smart work, and curiosity to learn new things every day helped me get through this exam.
KS) What are your interests and hobbies outside of work?
RA) I used to play a lot of cricket and I was an occasional meme maker. I used to post on Twitter. These things increased my mental bandwidth, and I was able to notice things from different angles.
KS) How do you like to spend your free time?
RA) I prefer being alone in my free time. I imagine and manifest things that may or may not be coming my way. This looks imaginary, but it's true. I had manifested my success in exams right from the day my interview was over. Secondly, I make memes.
KS) Someone you admire and consider a role model, and why?
RA) As such, I didn't look up to anyone for this exam. But in social services, I used to look up to my grandfather, who was a humble mediator at the village level and did a lot for the people in general, which was in his capacity.
Secondly, my father and mother had to go through a lot in these tough times to provide good education to their five children with minimum resources. I would any day choose these people as my role models. Their uncompromising struggle is inspiring.
KS) What are your goals and aspirations as a civil servant?
RA) I always considered myself a mix of student and bureaucrat right from the preparation phase. It helped me analyse the life of the commoner and an officer. Thus, I want to bring change at the grassroot level by decreasing the growing gap between the bureaucrat and the commoner.
I aim to increase female education in my area through awareness programmes and drives. I wish to go deeper into the details of domestic violence cases and would eradicate this menace from our society using different platforms like memes through social media and general public sensitisation.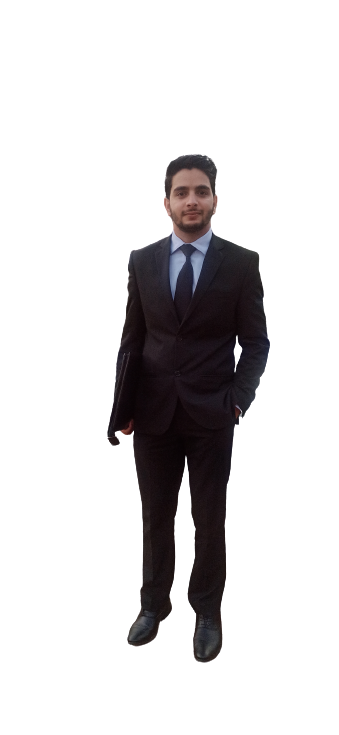 KS) Which areas of the civil service would you like to work in, and why?
RA) I am comfortable doing any work as long as it's for the betterment of people, even if it benefits only an individual.
As I stated earlier, my basic goal would be to increase focus on female education, decrease domestic violence cases, and also acknowledge sports-centric education.
These fields are a little bit controversial in our society. A lot of work has already been done, but whatever be in my capacity, I would hope and execute change at grass root level.
KS) Have you had any interactions with other civil servants which influenced you?
RA) I would like to mention Sabzar Ahmad Ganai, now IRTS, who guided me in selecting my resources at a basic level, as I have yet to do any coaching.
Also, our own district commissioner Kulgam Dr Bilal Mohiuddin sir. I admire the work he has done for Kulgam. This also influenced me as an aspirant in a positive manner and helped me to do my studies with more honesty and passion.
KS) What specific skills and experiences have been most helpful to you in your journey to become a civil servant?
RA) I always believed this exam is 70% study and 30% personality-based. If you read things like ethics, you must execute them well in real life.
The skills I learned right from my college days, like leadership skills, believing in teamwork, attitude, creativity, and the ability to notice different behaviors and things in general, helped me to get through this exam.
KS) How do you stay organized and manage your time effectively, especially during busy periods of preparation?
RA) I normalised study in my day-to-day life. I changed my lifestyle entirely once I got into the study zone. I used to play for hours. But one work at one time.
During my study, I used to keep my phone in my locker. This helped me to minimise distractions and, in the meantime, to save time. I was never harsh on myself, and I never set imaginary targets. I was very realistic, and most importantly, I knew what not to read, as resources are unlimited.
This helped me to manage time and be effective in limited time with proper direction.
KS) How do you handle stress and maintain your composure in challenging situations?
RA) To be honest, I never felt much stress during preparation.
When you have a clear mindset about any exam, then you enjoy the process. I always believed in the process rather than the result, and my focus was to make my day productive rather than clearing the exam on the first attempt.
To maintain composure before the exam, I used to call my siblings and parents. I sometimes used to talk to my elder brother Irfan Amin who is also a mentor but not so occasionally.
A special mention to a friend who was there also whenever I felt low. She trusted in me and motivated me whenever clouds began to form around me.
KS) What are your long-term career goals, and how do you plan to achieve them within the civil service?
RA) As of now, I am enjoying the moment. I am noticing how it feels once you clear an exam. It's overwhelming for me, but strictly speaking, I will appear in the UPSC exam in the future. I know my weakness now more clearly, and alhamdulillah also have ample confidence. I believe in the process, so the process continues and will continue.
KS) What advice would you give to individuals who are aspiring to join the civil services?
RA) My suggestion to them is clear – find your weakness and strength, don't stress yourself by thinking about the result, be honest with the means, coaching is optional if your efforts are well-directed, and have faith and confidence in yourself because only confidence will take you to great heights.
An aspirant should always be a mix of student and bureaucrat. He or she should enjoy the life and struggle of students and approach problems with a bureaucratic attitude. You believe in smart work, but only once the hard work part is done.