A Kashmir Pandit physical fitness professional's dream run of 18 gold medals in 12 years is a labour of love and a hobby that demands lots of handwork. A Kashmir Scene report.
By Ajaz Rashid
A DREAM RUN: Sidarth Sathoo is a professional bodybuilder from Roop Nagar area of J&K's Jammu region. In his career spanning more than a decade, he has bagged several medals and won many titles. In 2019, he won the overall title and a Gold Medal in Mr North India championship. He is the first Kashmiri Pandit who has won this title. 
Sidarth was born in a Pandit Family at Batpora in south Kashmir's Shopian. But his family migrated to Jammu when he was just nine months old. Sidarth grew up in Roop Nagar Jammu and attained his education there. He has a Bachelor's Degree in Hotel Management and Catering Technology from a college in Dehradun.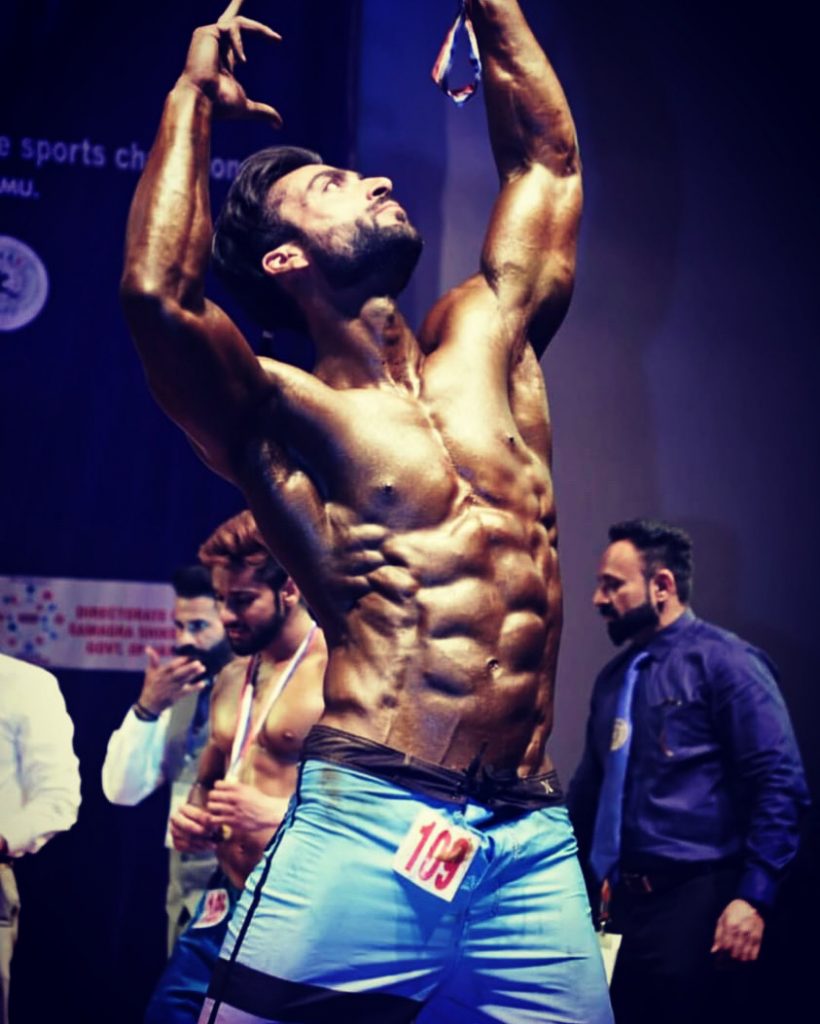 The muscled man had never planned to enter into the professional bodybuilding sport but he was motivated by his brother. "My brother has a perfect physique because he regularly goes to the gym," said Sidarth, adding, "I initially joined a gym for normal fitness, but later on, I loved it."
After starting his bodybuilding journey at the age of 21 in 2009, Sidarth has never looked back. He is thankful to his coach, Er Suresh Dutta, who encouraged and trained him at every step of professional gymming. "For last 12 years, I have been doing my gym practice at International Gym Rehari. This gym and the coach there have helped me reach where I am today and also achieve my goals," said Sidarth.
A DREAM RUN . Sidarth was born in a Pandit Family at Batpora in south Kashmir's Shopian. But his family migrated to Jammu when he was just nine months old.
Sidarth has worked hard to be able to participate in bodybuilding competitions. With the guidance of his coach, he made his body compatible for participating in bodybuilding competitions. "I won the first title (silver medal) in my life in 2013 when I got the second position in Mr J&K Bodybuilding Competition," said Sidarth. 
"Apart from my hard work and proper dieting, I give the credit of my success to my coach Suresh Dutta," he added.
During his 12 years of bodybuilding career, Sidarth has participated in 27 events and has won 18 Gold, two Silver and one Bronze. In 2015, he won the Mr Jammu title, which was special for him for many reasons.
Talking about his diet, Sidarth said that he has never digressed from his food routine and he prefers to stick to his recommended diet, even when he goes to parties or marriage functions in the family. "I do crave Chinese and fried foods, especially Pizza, but I remain confined to my boiled food diet," he said, adding: "My daily diet includes boiled vegetables, boiled fish and lots of eggs."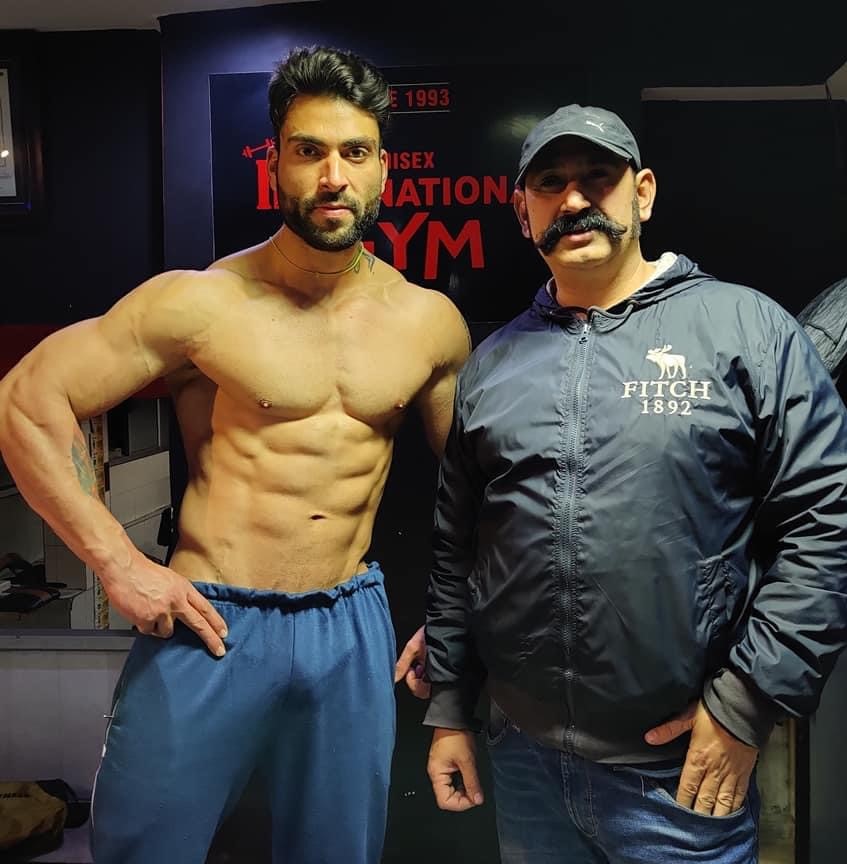 Apart from gymming, Sidarth has a hobby of playing cricket. He is currently doing a government job in J&K's Tourism Department. But he has not given up his passion for bodybuilding.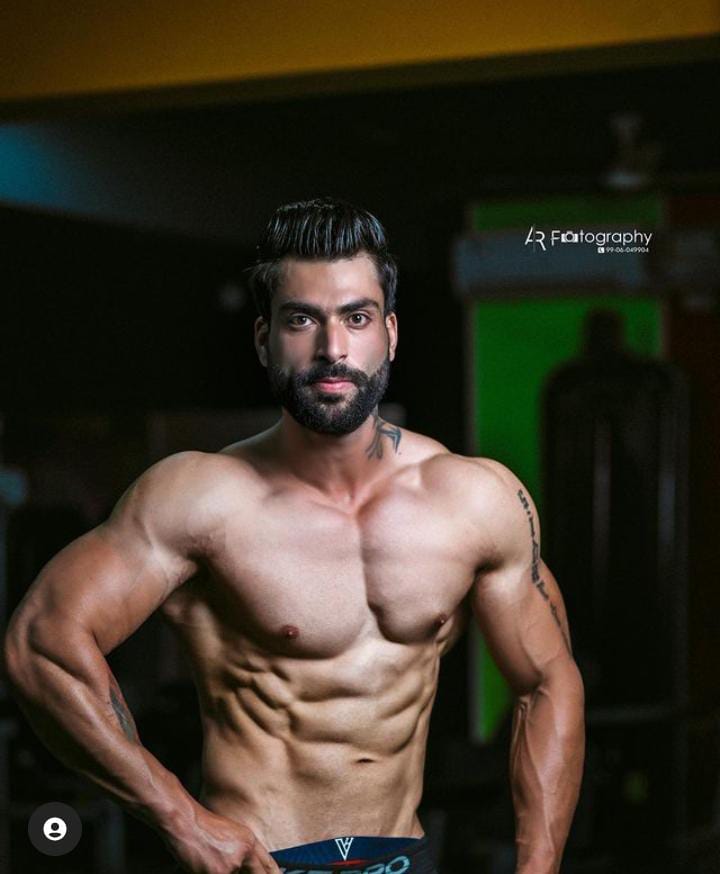 "My family suggested that I apply for a government job, but simultaneously I am nurturing my bodybuilding passion," he said. "I will not stop here. I am even preparing to participate in Mr Asia bodybuilding competition," he added.
For newcomers in the profession, Sidarth feels that professional bodybuilding needs a lot of hard work, proper dieting and regular exercise. "There is no shortcut in this field, and it needs years of hard work," he said.
"In any game or profession, one should stick to his goal and that is the way to success," he added.