Srinagar is set to transform into a 'Smart City' by the end of this year. In an exclusive interview, Athar Amir Khan, CEO of Srinagar Smart City Limited, explains how innovation, creativity and environmental safeguards are blending to make Srinagar one of the most liveable cities of the country.
By Ajaz Rashid
AR) What is Smart City Mission and how is it going to improve Srinagar city?
AA) Smart City Mission was formulated by the Ministry of Housing and Urban Affairs, Government of India in 2014 with the aim of holistic and comprehensive development of the cities, such that they provide a decent quality of life and a clean and sustainable environment.
As part of the mission, the cities were provided a grant of Rs.1000 crore which were to be spent in meeting the objectives of the mission through various projects as part of area-based development and pan-city solutions. To help implement the mission in J&K, a Special Purpose Vehicle (SPV), wholly owned by the government of J&K, was constituted in the two cities of Srinagar and Jammu, which won the Smart Cities Challenge to get the grant.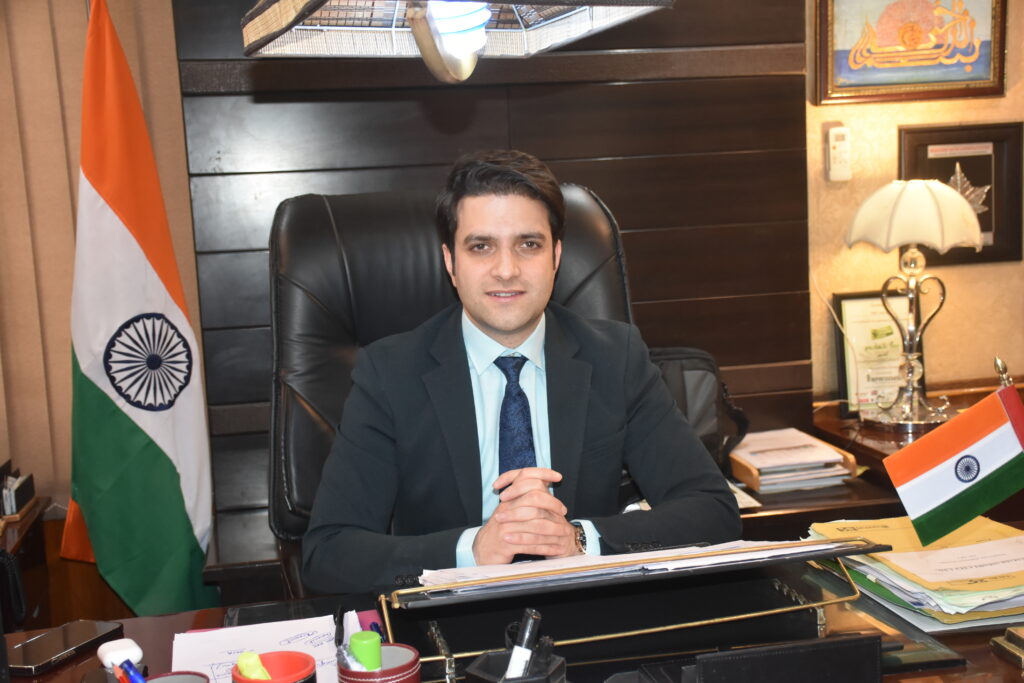 AR) How do you define a Smart City? What technologies and innovations are being implemented to achieve this vision?
AA) A 'Smart City' has been defined and understood differently by different people. For us, a Smart City is the one which is healthy, liveable and sustainable, one which provides for cleaner air, water, sustainable transport, social services and efficient delivery of municipal services with the use of Information Technology.
There are many innovations that have been and are being implemented to achieve this vision. We are building 60 km roads called 'Srinagar Complete Streets' which will have the comfort of driving, walking and cycling as per the National Road Safety standards. Srinagar will soon have at least 80 km of newly created footpaths of international standards and 40 km of dedicated cycle tracks and parking areas.
We are soon going to run a dedicated eBus and eWater transport services for the next decade through 100 eBuses and 32 eBoats. We are also going to run a comprehensive parking management system for the city running on IT platform which will be the first in the country at the city-scale.
We are transforming the iconic Lal Chowk into a high-quality public space that will have refurbished and remodelled landmarks such as Clock Tower and others for people to relax, shop or walk.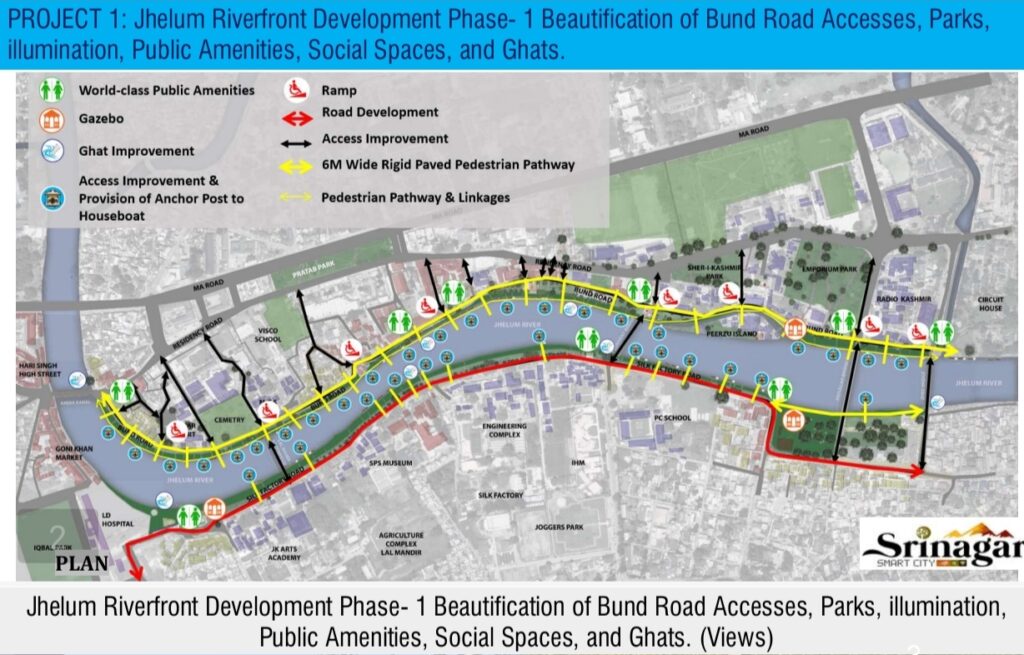 The Polo View Street, which is the most famous shopping street, is being fully pedestrianized with high quality stone pathways, seating and lighting which will attract the people of Srinagar and tourists. The iconic ghat of Khanqah-e-Moula is bring refurbished through conservation process to convert it into place where people can spend time. The Nishat Bagh and the Shalimar Bagh areas are being completely transformed through people-friendly public space.
In Srinagar, we have implemented a state-of-the-art Integrated Command and Control Centre (ICCC) which is the largest in the country and integrates activities of at least 12 departments that include municipal services, transport, security and disaster response. To make the ICCC activities more efficient and independent, a dedicated network of 200 km has been laid in the city so that the services can be online 24×7 and 365 days in a year. The ICCC shall help provide ease-of-living and will make services more friendly and accountable to the people.
This is the first time in the history of Srinagar that work kept going even during cold winter months and the supervision of the works was never compromised. The team of SSCL and its consultants are working in two shifts to help complete the work on time.
There are many innovations involved at every stage and aspect of work in the projects as each step has been thought-out and created to the standards that are nationally approved.
AR) How is the project being funded, and what are some of the challenges faced in securing these funds?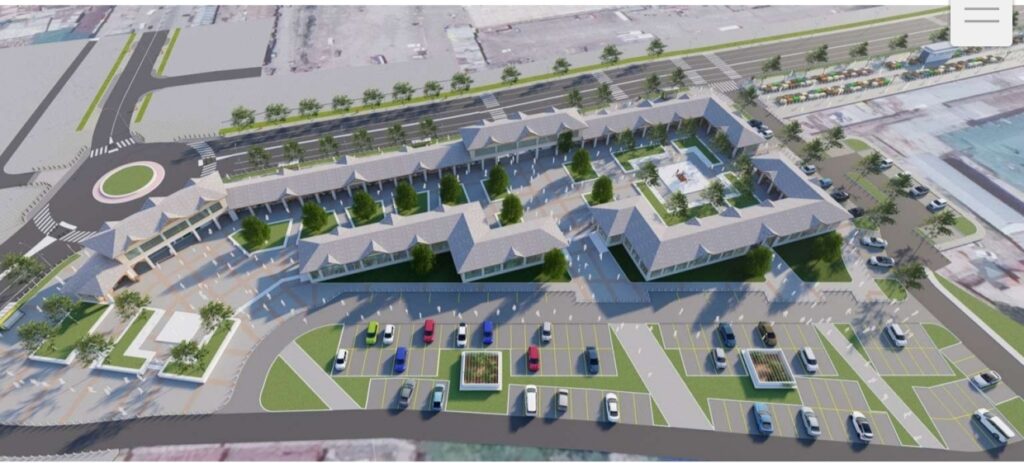 AA) As I explained, the SPV has been provided a grant of Rs.1000 crore and all the projects have been planned and conceptualized within this amount. Therefore, we are not short of funds and we have not planned projects which will cross that Rs 1000 cr mark. The funding is provided in two segments – 50 percent comes from the centre and 50 percent from the UT government of J&K. There are no challenges faced for securing the funds. They are regularly disbursed from the Centre and the UT as and when a demand is raised from the office of Srinagar Smart City Limited (SSCL).
AR) What are the expected benefits of the Smart City project, both in the short-term and the long-term?
AA) The expected benefits both in short and long term are enormous. I will state three examples. Smart City projects are aimed at "core improvement or systemic change" and not superficial embellishment. For example, the ICCC shall integrate all services on your mobile application. For a common person, a simple interface of Srinagar One app is all that will provide her/ him the gateway to make use of services or for reporting matters. This not just brings in friendliness and easy access but also it removes the red-tapism, brings in more transparency, accountability and efficiency. The information technology systems/ platforms/ hardware are state-of-the-art with built-in redundancy to help cater to failures.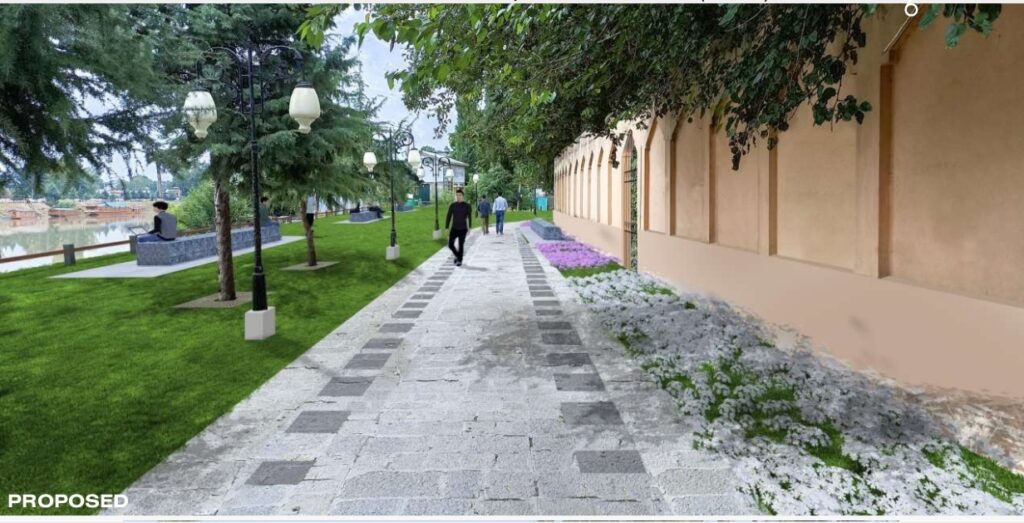 Another example is that in road development projects, care has been taken for the ease of walking through lowering footpath height to 6 inches, taking care of differently-abled people by providing tactile paving, taking care of road safety by appropriate intersection designs with all markings, ITMS, ATCS and not stopping at that, but simultaneously working with seven departments to upgrade the utility services within the Right of Way so that the road infrastructure becomes sustainable and long lasting.
In the short-term, the improved infrastructure will bring in commercial vibrancy and in the long term it will help set the standards for good infrastructure design in the city. The riverfront of Srinagar not just respects the existing institutions and places of heritage but also provides a great public space to residents, tourists, business-people and people of all ages and gender to experience Srinagar which has both short term and long-term benefits to improve tourism and boost the hospitality sector in the city.
There are many allied and important long-term benefits like improving the jobs in the city, improving the liveability and day-to-day life of the citizens, ease of access, and bringing government closer to people.
AR) In what ways is the Smart City mission going to improve the quality of life for citizens? How are their needs being prioritised in the planning process?
AA) The planning process has been very sensitive to people's demands and their dreams. We often heard from people that we want a "Smart City" and very few could actually articulate what they meant. They also talked about things like better sanitation, better public transport, respite from traffic jams, better looking city, etc. We needed a process of documenting their suggestions and views and convert them into "implementable plans".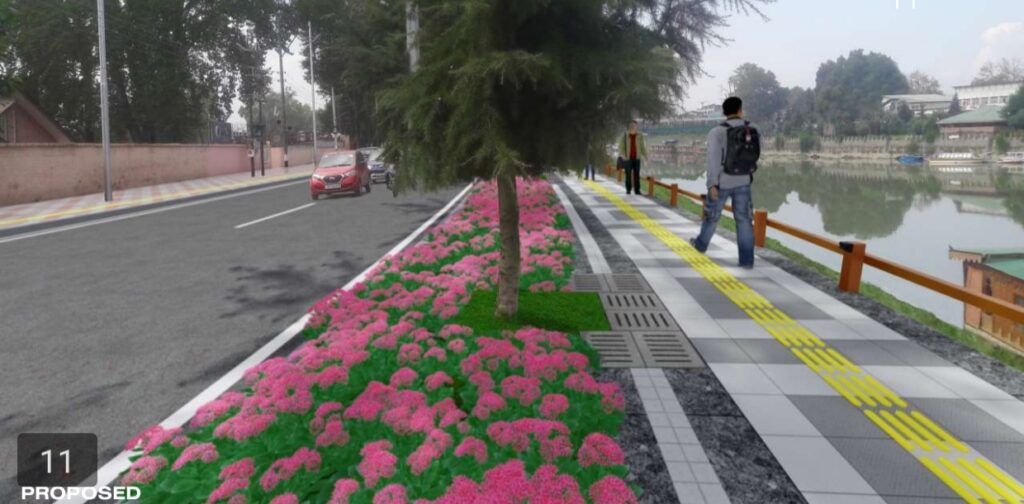 I was clear from the start that this cannot be done unless we have good in-house people. Our planning team is headed by a very experienced urban designer who has served in many important roles prior to serving SSCL. Our chief engineer, who comes with a great career and long experience, has served in many important roles before joining SSCL, is heading the engineering wing. Having a good technical team has made a big difference to our work, as compared to other Smart Cities in the country. It brought a lot of experience and technical know-how to the table. I have, myself, given my personal and official time to the max in spite of the pressures of the Municipal Corporation, to enable discussions that have taken place during planning process. We used to have meetings that would run into many hours over many days and back-breaking sessions to arrive at a solution, taking cue from other cities, international best practices, site context studies and the suggestions of the citizenry.
All the plans were discussed in minutest detail before finalisation to make sure that they are what people desire, a realisation of their aspirations and long-lasting solutions and not stop gap arrangement. Our in-house team and partners have helped create that.
AR) How is the Smart City Mission being implemented and what is the timeline for completion?
AA) The projects are being implemented through tendering process and method of award of contracts, which is the usual way of government working. A good number of reputed agencies from the UT and across the country have participated and are working to realize our vision. Working in cold months in two shifts and being always available on the call are some aspects that are less talked about but are critical to achieving the coordination and the standard we would like to see. Different projects have different timelines but we will complete all work by the end of 2023 positively.
AR) What ways are you collaborating with other stakeholders, such as local businesses, government agencies, and community organizations?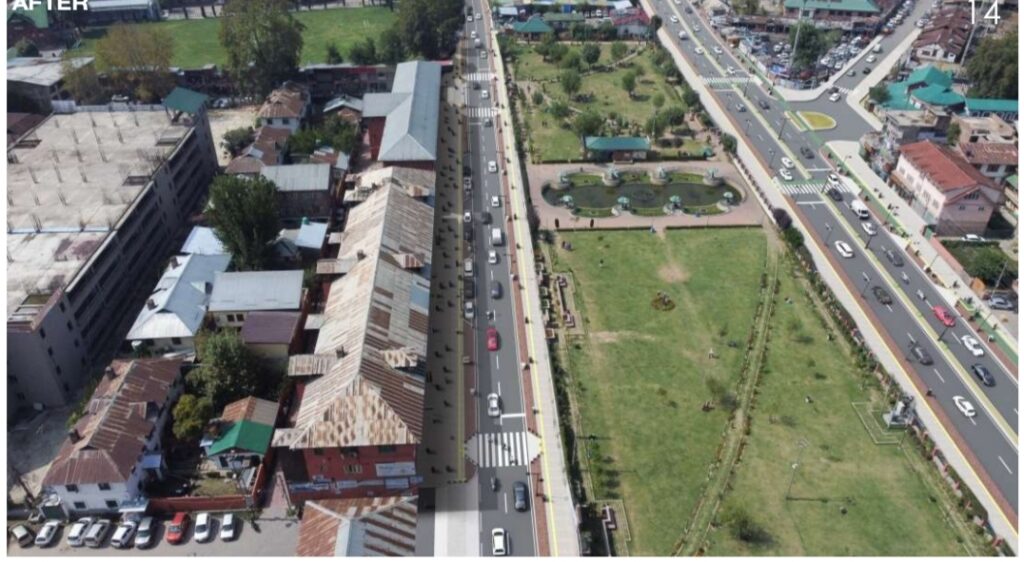 AA) People are the centre around which Smart City's work revolves. In my personal view, one of the most important achievements of the SSCL is in being able to coordinate and collaborate with other agencies. Hundreds of collaborative meetings, consultations and site visits have been held. Local businesses have become our partners in the projects. Their valuable suggestions have enriched our work. Nearly 14 government departments are actively involved in realising the projects. The support from each agency is by far the best and we are confident that the final product shall be worth the wait.
AR) How are you ensuring that the Smart City projects are environmentally sustainable and in line with the goals of reducing carbon emissions?
AA) Three most important things that we have done in all our projects for lowering of carbon emissions are planning for sustainable mobility, maximizing use of local material and use of Information Technology.
Sustainable mobility like NMT and electrified public transport are the watchwords of Srinagar Smart City Limited. The redesign of streets to include non-motorized transport. We have remodelled streets on the principles of 'complete streets' by encouraging walking and cycling.
As per the latest data, Srinagar's NMT share is already at 43 percent and cars is at 23 percent. If people who walk pick up their cars, it will result in complete logjam of streets. Therefore, it is important that NMT should be made comfortable.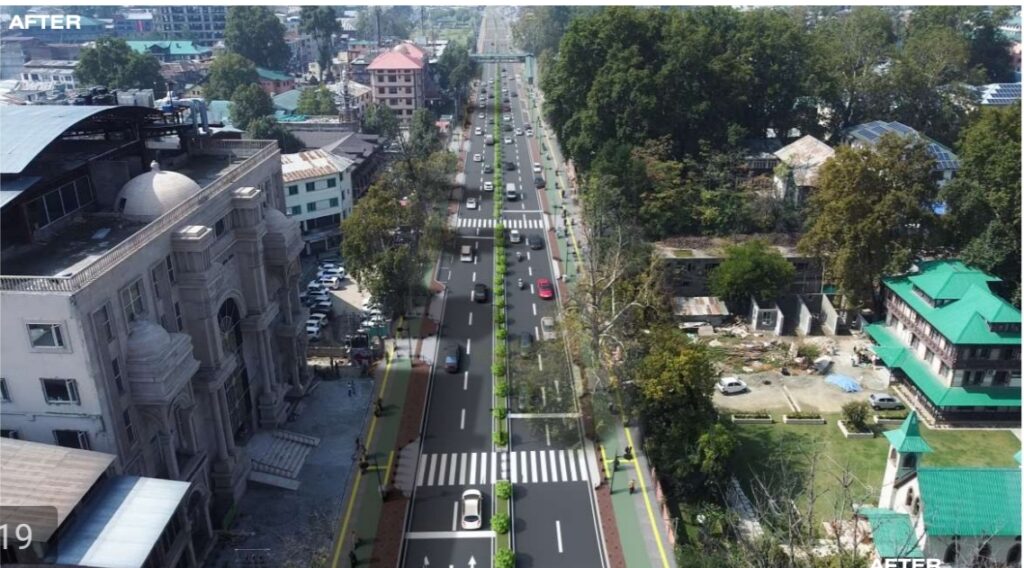 Apart from infrastructure, we have also initiated the cycle sharing project with more than 800 bicycles and 300 electric bicycles in the city. They are spread in the entire city with more than 150 stations. One can pick up from any station and leave at any station with no charges in the first half hour. In public transport, SSCL has taken a huge stride with the introduction of state-of-the-art fifth generation eBuses and eBoats for Dal and Jhelum. All these efforts are important for sustainable mobility and lowering of emissions.
Besides, in all our projects, be it streets (use of Devri and other stones), conservation of important monuments/ buildings (use of local material), new construction (use of Maharaji bricks and other local materials), are all encouraged and maximized so that the emissions are lowered and it provides jobs to the local artisans.
The use of Information Technology in the delivery of services is also an important tool that has been massively deployed across all services to help people save trips to the government offices or their place of interest and make payments and billings possible on a few clicks on the mobile application. Use of buses, parking, bicycles and municipal services shall all be possible through app. Reporting of disasters and incidences shall also be part of the same IT environment so that people find it easy to avail services and redressals are quick. Good efficiency means lower emissions.
AR) What metrics are being used to measure the success of the project, and how will progress be communicated to the public?
AA) The metric is the regular public feedback and data collection. The data and suggestions are collated and it gives us real information about the use of infrastructure. Since most of the works are in progress, we have already incorporated performance agreements in all our service-related contracts so that they are easy to monitor and take action on their performance. Additionally, there are regular meetings with all department heads in the presence of Chairman and CEO of SSCL where progress of work is being monitored. Besides there are fortnightly monitoring meetings with the ministry as well.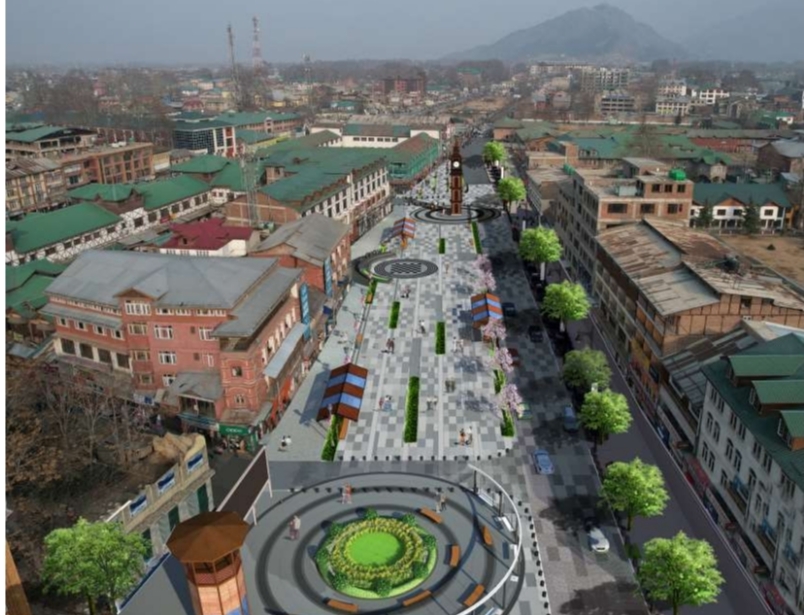 The chairman of SSCL and I regularly hold meetings with the press and inform about the progress of work. We have a dedicated social media team which also regularly puts updates on respective platforms and our website. Following the directions of Chairman SSCL, we put up billboards and hoardings in the entire city to communicate what we have envisioned in each project.
AR) How do you see the Smart City project evolving in the future, and what opportunities do you see for innovation and growth in this space?
AA): There is always roam for innovation and growth. The individual departments also innovate regularly in their respective fields. Smart City Mission is conceptualised as a catalytic mission to initiate and accelerate thinking, planning, innovating and implementation towards comprehensive development of the city. Smart City is serving as a coordinating platform and perhaps, in the future, this task will be taken up by the Municipal Corporation. The idea of Smart City as a coordinating platform for comprehensive development has been seeded and shall only evolve in years to come.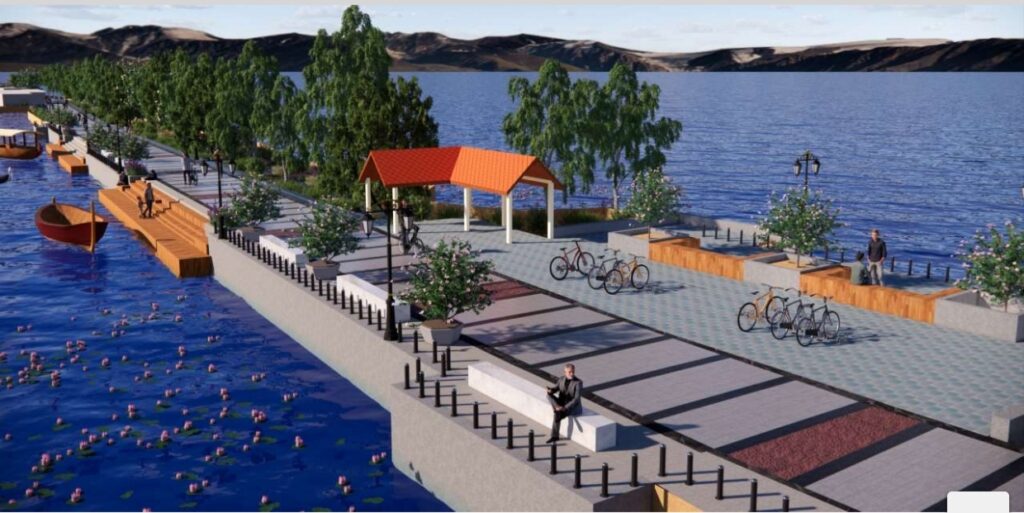 AR) Srinagar city is already witnessing frequent traffic jams. Don't you think that the shrinking of the roads due to smart city project will increase the mess.
AA) There is no shrinking of roads. There is, however, optimising of traffic flow such that vehicular traffic doesn't move in irregular roads, but always plies smoothly on a regular defined road. Traffic flow is like water flow. If the pipe is of a regular diameter, then the flow is uniform, while if the pipe diameter keeps changing every 20m, the flow shall be non-uniform with uneven stresses that develop in the pipe.
The same has happened till now on Srinagar roads. The footpaths were non-existent, broken and discontinuous because of which people used to walk on the roads. The jams kept happening because slow walking and fast-moving traffic regularly inter-mixed, with non-uniformity of roads aggravating the problem.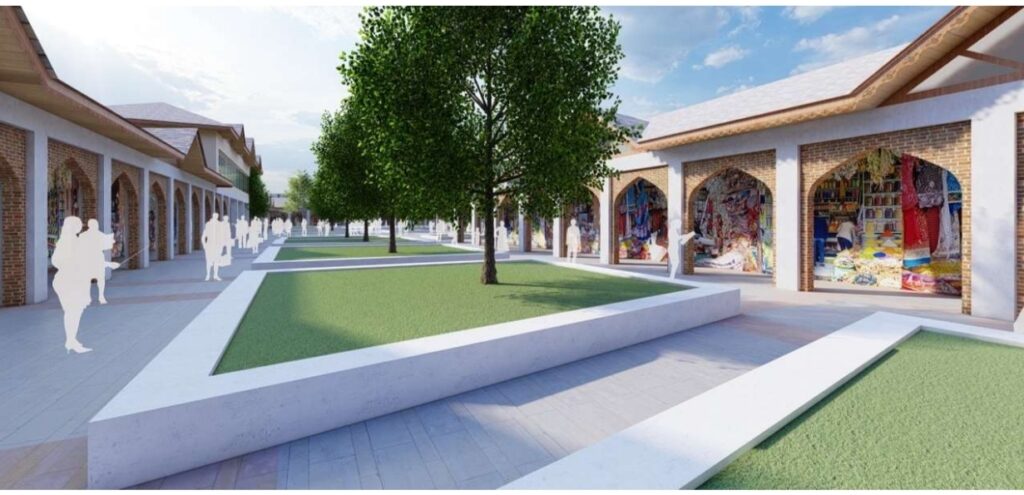 The SSCL has therefore designed roads following the IRC codes and MoHUA codes with regular carriageways and footpaths, keeping the volume of traffic in mind by collecting traffic data and providing optimal mobility corridors to traffic and people who walk. This has been a painstaking process as numerous design options were worked out before putting the shovel to the ground. International standards and planning processes were followed so that the jams on roads are minimised, carbon emissions are lowered and people find enough parking spaces. The lanes widths are ranging from 3m to 3.5m which accommodate the bus. While planning these projects we also realized that by over-providing for width of roads, bad traffic behaviour was seen when traffic intensity was low while the traffic behaviour was always in check when road width was optimal as design of streets acted as self-regulating police.
AR) Would you like to convey any message to the general public regarding the Smart City Mission?
AA) The only thing I'd like to say is that we are very grateful to the cooperation of people and we are aware the problems they have faced till now. We are working with all our resources to expedite and complete the work. All your comments are welcome – good or critical, as they all help in making our work better. Therefore, a big thank you.