Hailing from south Kashmir, Qamar Hamidullah's book for children won 'Bal Sahitya Puraskar' by Sahitya Akademi, which has propelled him into literary limelight across the country.
 By Younus Rashid
On a cold November afternoon, in the paddy fields located on the outskirts of Akhran village in south Kashmir's Kulgam district, a group of women are sweeping fallen leaves into a heap which will be lit up to make charcoal for winter.
A narrow road along the lifeless paddy fields leads to the house of Qamar Hamidullah. In his late seventies, a jubilant Qamar is waiting to receive yet another honour bestowed on him by a literary academy in Kashmir.
Using his pedagogical experience that resonates with a child from an early age, the retired teacher penned a book in Kashmiri this year for children titled 'Daiel', which has earned him accolades not just in Jammu and Kashmir but across the country.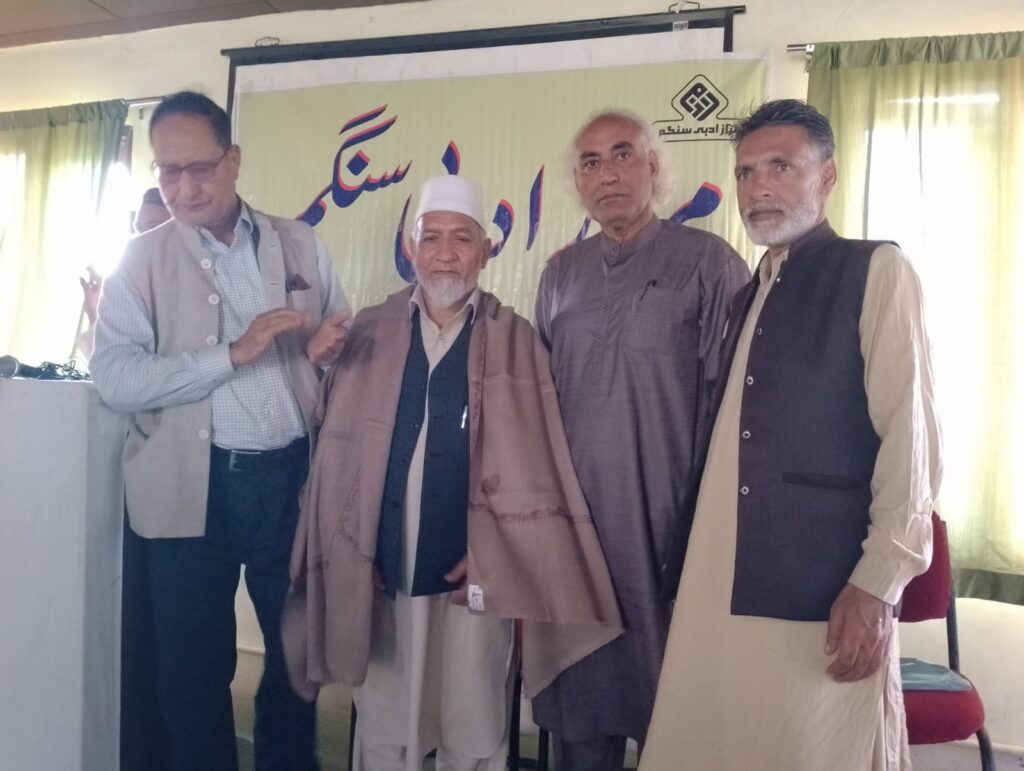 This was his third book in the Kashmiri language, and it focuses on morality, environment, science, technology, and other issues. The book has bagged Bal Sahitya Puraskar by Sahitya Akademi. Daiel has also won 'Shahpara Maraaz' award from Maraaz Abdee Sangam.
"The lessons are arranged in a manner that begins with the mother and takes the reader through the very basic stages of life. It teaches them about behaviour and imparts good manners among children," Qamar said.Qamar Hamidullah: A Writer Par Excellence 
Hailing from Akhran village, Qamar has been interested in reading and writing in his mother language since childhood. Daiel is a 184-page children's book that contains rhymes and poetry. It starts with praises to God in the form of 'Hamud', then 'Dua', and then 'Naat.' Thereafter, the first lesson of the book begins, which focuses on mothers and how children should be obedient to them.
"The lessons are arranged in a manner that begins with the mother and takes the reader through the very basic stages of life. It teaches them about behaviour and imparts good manners among children," Qamar said.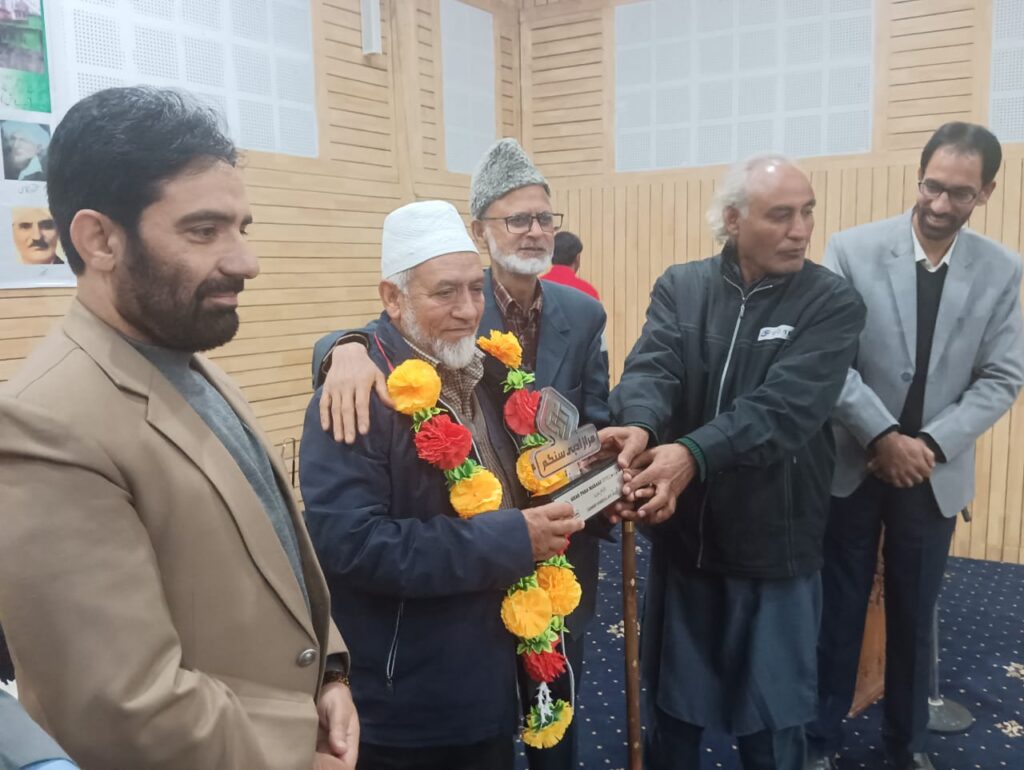 Besides, it also focuses on cultivating good values among children, like cleanliness and caring for the environment, animals, and rivers. "My previous books got attention in Kashmir only, but this book received much praise across the country," he said.
"The books I have previously written are good in their space, but I never thought that this book would get as much attention and laurels for me. I did it off the cuff. The idea was that since my previous books are in poetry form only and for all age groups, so why not write something exclusively for kids."
Another factor was that a well-known writer and poet, Ghulam Nabi Aatish, also praised his writing, which gave a boost to Qamar, and he started thinking about writing his own book for children. Qamar is now working on his fourth book, which will be out in the next few months. "I can't say if I will write more about children or any other thing, but surely the contribution with the pen will be for the Kashmiri language only," he said.
Qamar wrote his first book 'Phulia Chukan Henz' in 2010. In 2012, he released his second book titled 'Adele Farooqi' which is a religious book. 'Daiel' was published in 2018.
Qamar won 'Shayri Maraz' award in 2015 from Maraz Adbi Sangam, which will earn him an engraved copper plaque and a cheque of Rs 50,000. The award is going to be presented at a special function on November 14, 2022.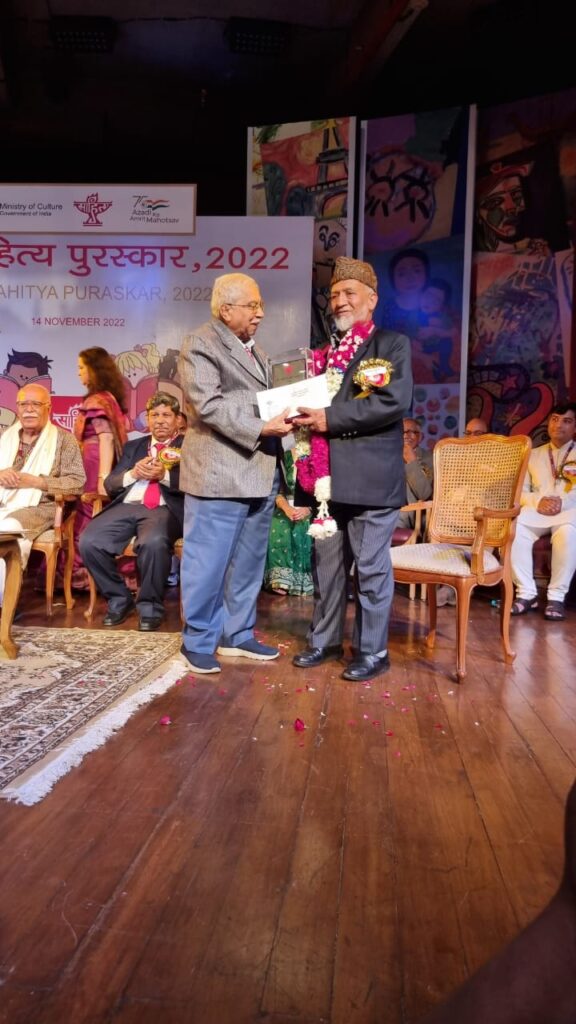 Sahitya Akademi made the selection on the basis of recommendations by the three-member jury in respective languages, and Qamer was awarded through a unanimous decision. The three-member jury for 2022 Bal Sahitya Puraskar for the Kashmiri language included Abdul Khaliq Shams, Zameer Ansari, and Kanwal Krishin Lidhoo.
The Executive Board of the Sahitya Akademi, in its meeting held under the chairmanship of its President, Dr. Chandrashekhar Kambar approved the selection of 22 writers for the Sahitya Akademi Bal Sahitya Puraskar 2022.
Qamar says that the best contribution one can make to the mother tongue is to speak the same language. "We have a trend these days that many people speak in Urdu and English language and avoid their mother tongue, which is wrong," he said.
"No one says that we shouldn't be good speakers of English, Urdu, or any other language. Rather, we must be open to learning different languages. But we should talk to our wards in our mother tongue and make them good speakers of their native language," he said.