From a remote village in the frontier Kupwara district, a singing sensation is taking Kashmir's music landscape by storm, a Kashmir Scan interview.
By Ajaz Rashid
Waqar Khan, 28, was born in the border area of Karnah in the Kupwara district of north Kashmir. He shifted with his family to Srinagar, where he was admitted to Police Public School. This was where his singing talent started taking shape. He initially performed in school functions and other local events, but he is now expanding his horizons.
Khan did his graduation and Masters in Political Science from Baba Ghulam Shah Badshah University in Rajouri. After post-graduation, he was appointed as a teacher in the education department. But it was singing where his destiny lay. To focus on his talent, he quit his teaching job. He predominantly sings in languages like Urdu, Punjabi, Pahari, and Kashmiri.
Excerpts from the interview with Waqar Khan
KS) Tell us about your journey from Karnah to the world of singing?
WK) It is like a dream come true. From a small, far-flung area like Karnah, I am being recognised across J&K, and undoubtedly it takes a lot of hard work to get success and fame. I will try my best to work harder and give the best entertainment through my singing to the people and my fans in and outside Jammu and Kashmir.
KS) How and when did you start singing.
WK) It was during my school days that my teachers recognised my singing talent and trained me. Initially, I started singing at the school functions and other inter-school events. I did my first show in 2002 at Tagore Hall, Srinagar.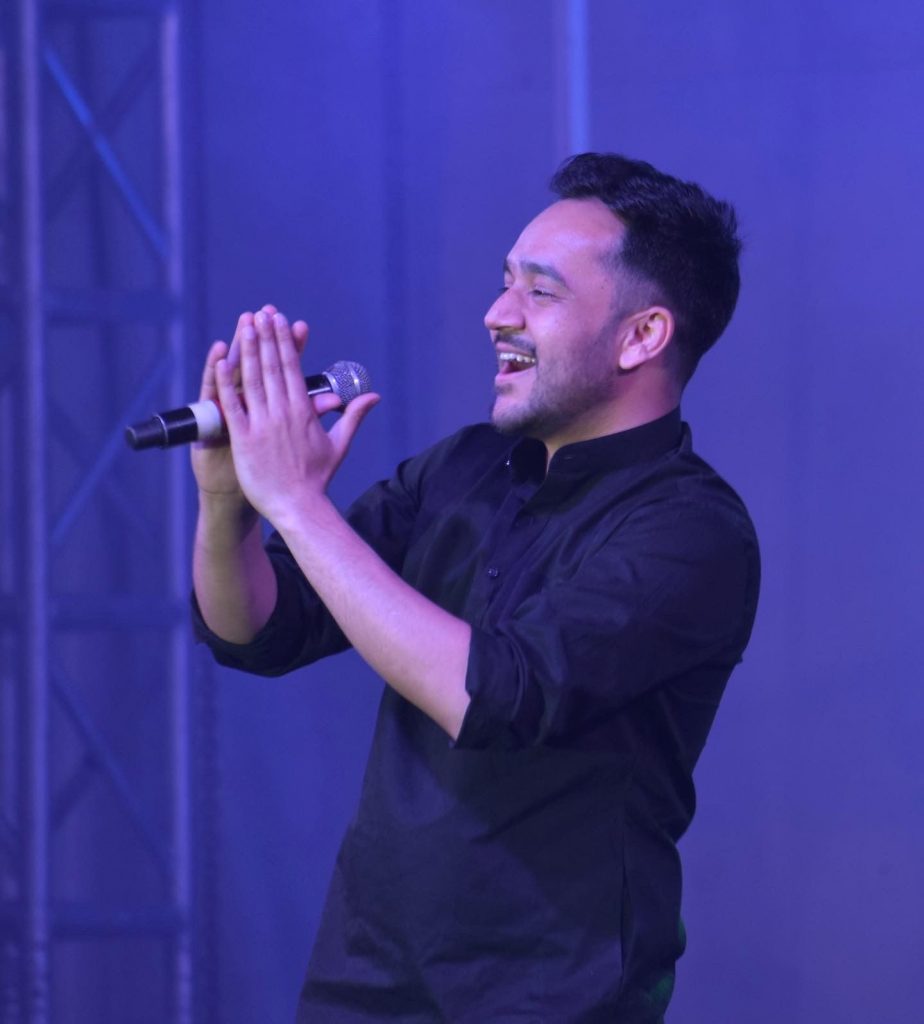 KS) Which was your first song, and why did you choose it?
WK) Kali Kali Zulffoo Ke Pardae Girawo. This song fetched me real recognition. It was the most-watched song on Youtube in 2018, with more than 26 million views to date.
There was a reason for choosing this song. I got attracted to the lyrics, and I had seen a video of one of the Pakistani singers Zamad Baig, which added the curiosity of making it my debut song.
KS) Why didn't you pursue any professional course in music?
WK) It is deplorable that being in the 21st century, we don't have any infrastructure to learn music. I chose Political Science because I couldn't find any degree in music in J&K. Even today, we have some private music institutes that young singers and musicians voluntarily run. Still, having a full-fledged and government-recognized music institute in our UT would be great.
Hundreds of talented music artists and singers want to choose music as their career, but they don't find the infrastructure in Jammu and Kashmir. We see that in other states of India. We have a great scope of learning and pursuing the music field, which is why they excel in various talent hunt shows on a national level. Unfortunately, we lack such facilities and have no awareness of music.
KS) In your opinion, what is the essence of singing?
WK) When I started, singing was a hobby for me. With time, it became my passion. Finally, it became my profession. I am the lucky one among very few people who are blessed with a profession with a passion.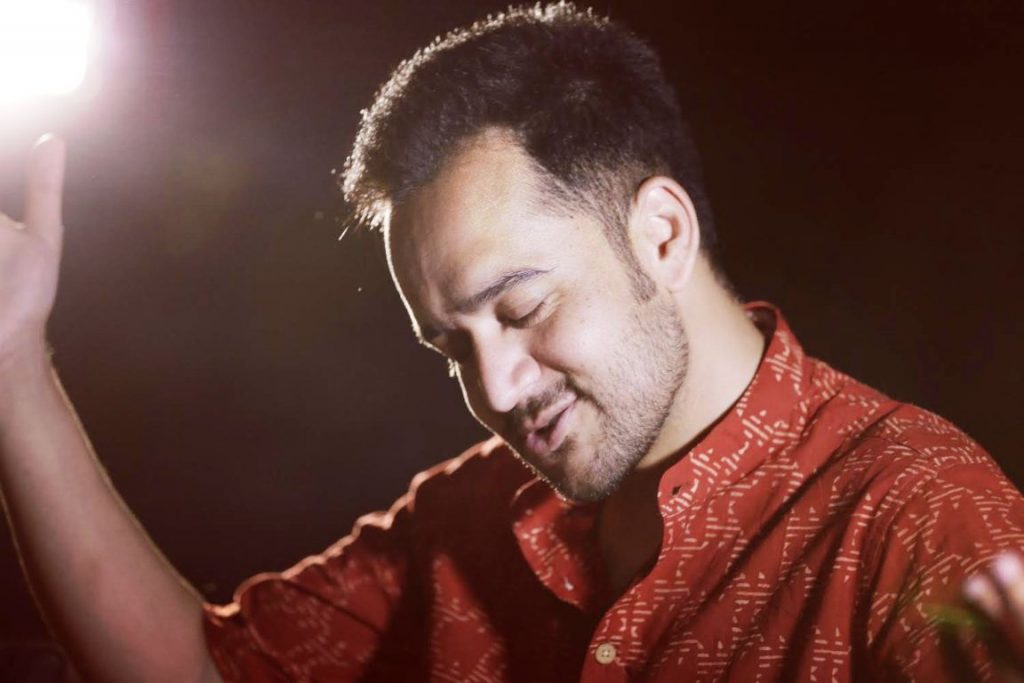 KS) Which musical Instruments can you play?
WK) We have many musical instruments; to learn any of them is excellent art. But so far, I
have learned to play the harmonium a bit, which is mandatory for my rehearsal.
KS) Who is your role model in the Singing field?
WK) Nusrat Fateh Ali Khan sahab is my role model. I am a fan of his singing and have been following his songs since I learned to sing.
KS) What else do you do other than singing?
WK) Apart from singing, I love studying. I have already done a Master's Degree in Political Science. I want to go further in my studies. I want to join the college again. For that, I have taken admission for MBA. I also love to play cricket.
KS) How do you take a life? Have you achieved what you wanted, or is there much more to it?
WK) I consider myself blessed. I have a loving family and excellent friends, and even though I am gifted as a singer, thousands of people shower their love on my singing. What else could I wish for?
Life is a journey, and everyone in this journey wants more and more success. The same is my case. I want to give my best to my profession and passion. I am happy with what I have achieved so far, and there is much more to go for.
KS) Where do you want to see yourself in the next ten years?
WK) I wish to sit in the parliament. I wish to see myself in the Rajya Sabha in the next ten years of my life. I love to serve people, and it is not so that, other than being in politics, we can't serve people, but in politics, you get a broader area to serve a large number of people simultaneously.
"When I started, singing was a hobby for me. With time, it became my passion. Finally, it has become my profession."
KS) What makes you happy and sad, and why?
WK: People often appreciate my singing and consider it a tension reliever for them. Such kind of love and appreciation makes me happy. But I get disturbed when people troll you, especially through social media.
KS) For what traits you have been enormously appreciated and criticised?
WK) I love to sing more than to impress. People admire me for my good expressions while singing and say that I express it well whatever I sing. But simultaneously, I feel bad when online trolls depress my family members. I don't bother about such things, but my family and my loved ones feel sad when they see some people abuse me on social media. Criticism is a part of fame, and these things make you stronger and more focused on making your work better.
KS) If not a singer, what else would you want to be?
WK) If not a singer, I would be a teacher. Before choosing singing as a profession, I got a job as a teacher. I love and like that profession, and I would have pursued the same.
KS) Going ahead, what are your plans?
WK) I want to work more and more on my singing. I mostly like to sing in Urdu, but I want to sing in other languages like Pahari, Kashmir, Punjabi, or any different regional language like Balochi.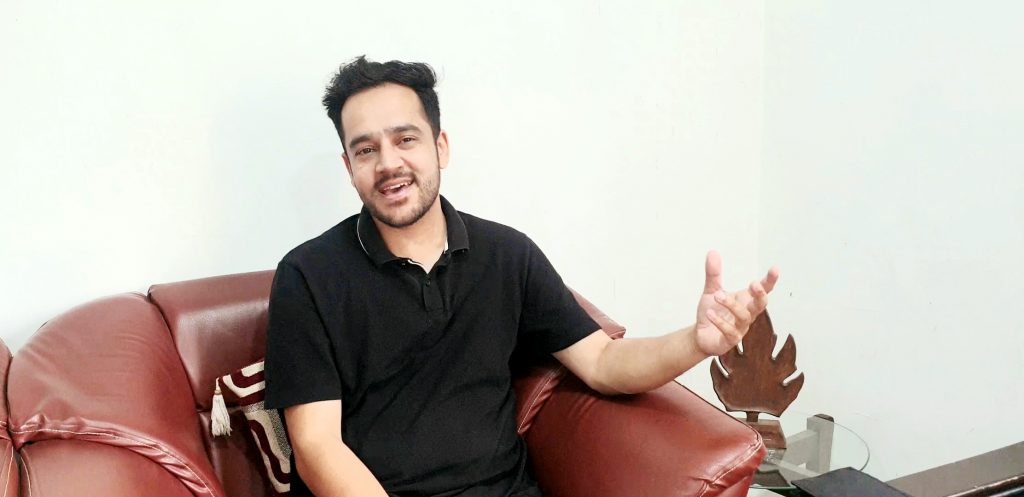 KS) What is your message for our young generation?
WK) I want to convey a message to the youth who are under the grasp of drug addiction. They should understand that we belong to a beautiful and respectable place. Our region has given birth to various Sufis, noble personalities, poets, scholars, etc. We should maintain our region's respect and eliminate drug addiction.
For the aspirants of music and singing, I would like to say that they should recognise their talent and come forward to show it to the world. If Almighty God has blessed them with any talent, they should work hard to polish it and present it to the rest of the world.