Tafheem Firdous Shah Shares His Hard Work, Perseverance and Secrets to Success in JKAS 2021 Exam
By Mansoor Parey
In an impressive feat of academic achievement, Tafheem Firdous Shah, a 27-year-old engineering graduate from Srinagar's developed Civil Lines Area Karan Nagar, has qualified for the prestigious JKAS 2021 Exam with a rank of 27 on his second attempt. Having reached the interview stage in his first attempt, Tafheem persevered and ultimately emerged successful in his second attempt after nearly five years of diligent preparation. In an exclusive interview with Mansoor Parey, Tafheem shares his journey and insights on the challenges and triumphs of cracking this highly competitive exam. With a family background in civil service and a consistent track record of academic excellence, Tafheem is a shining example of hard work and determination paying off in pursuit of one's dreams.
Excerpts of the interview
Q1: What inspired you to join the Civil Services?
A: Actually, in my last semester, I felt that working closely with the public and being a part of Policy Making is very critical to creating a better society. Further, my interests in extra-curricular activities and being in various leadership positions both at school and college levels developed my interest in joining the service.
Q2: Tell us about your early schooling and family background.
A: I did my initial schooling till class 10th from Tyndale- Biscoe School, Srinagar which played the most pivotal role in shaping my career and personality. After that, I completed my 12th from CBSE Chandigarh in 2013. Then, I did my Btech in Electronics and Communication Engineering from IUST, Awantipora in 2017. After that, I started preparing for Civil Services. My father is a retired Civil Engineer in PWD, J&K while my mother is a retired Zoology Professor.
Q3: Can you describe the feeling after qualifying for the exam and what is the biggest learning from this exam?
A: At first, it seemed a dream come true. The satisfaction of finally qualifying for the exam and gratifying feeling and happiness on my parent's faces was a moment, I would remember and cherish my entire life.
The biggest learning has been that hard work eventually pays off and this exam process made me realise the significance of having Faith throughout the journey is something I believe would help a person all through life.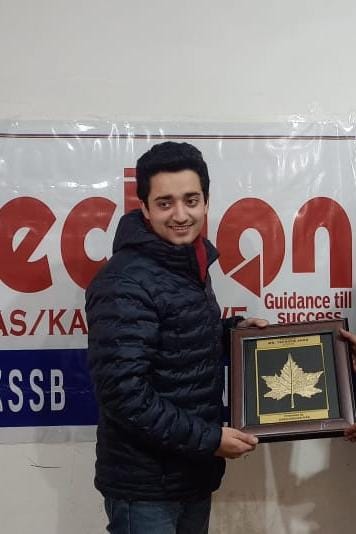 Q4: How important role does Schooling play in this exam?
A: Personally, I feel School and extra-curricular activities and diverse skill set especially Essay Writing and Personality Test, does help and gives an edge. The role of my Tyndale- Biscoe School and my teachers is something that I feel really helped me all through.
Q5: What has been your academic performance? Is being a topper necessary for cracking the exam?
A: Although I have been a School and College topper since my childhood it has its own pros and cons. The expectation levels are always high and handling pressure becomes vital. But then it helped me to stay self-confident through the journey. But from an exam point of view, we have seen people from diverse backgrounds qualifying for this exam. So, it is not necessary to be a topper honestly. an average student can qualify for this exam. there are a lot of examples in front of us.
Q6: Have You been a bookworm all through your School?
A: No, not really. I participated in a lot of extra-curricular activities and sports events. I have played Basketball at State Level. Apart from that, I was active in the Debating Society, Symposiums and Volunteering work all throughout my school and College life which exposed me to a lot of people and shape my personality.
Q7: Best advice that you received from anyone in your life?
A: Even the rope of the well makes a mark on the walls when that same action is repeated endlessly. Faith and endless perseverance in achieving the target keep a person motivated especially when the exam process itself takes a few years.
Q8: How early should one start preparation? How does one begin with?
A: Ideally newspaper reading should be a habit and starting with Newspapers and Editorials is the first step in that direction.
If a person is clear with his Target, then during Graduation one can start with the basics-NCERTs of Polity, Economy, Geography, History, etc., and then consolidate after the graduation is over. But one should not compromise with Graduation Subjects as having a Plan B is necessary since the exam is very unpredictable.
Q9: How long and how many hours did you prepare?
A:  It is more about the quality study and efficient time management. Since it is a long exam, maintaining consistency and balance is very crucial.
5-6 hours of consistent self-study would suffice. But during the last phase of preparation, I used to stretch it to 10-12 hours which is obvious.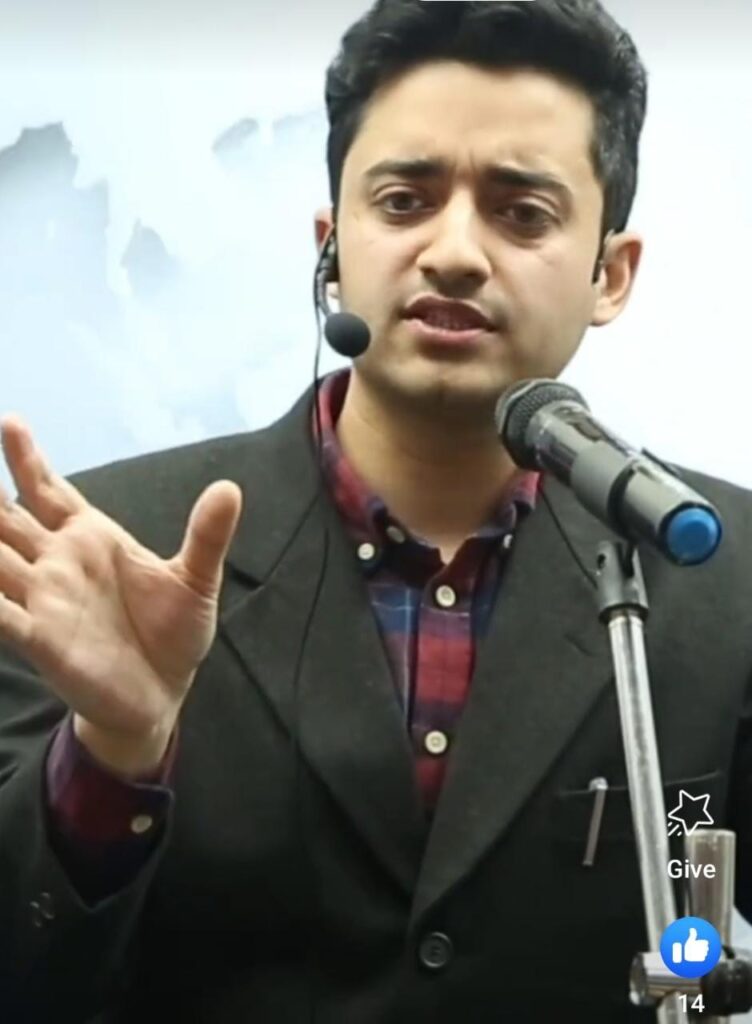 Q10: Is coaching necessary to qualify for the exam? Is there material overflow presently?
A: I would say Right Guidance and developing an individual strategy is the foremost ingredient that needs to be re-engineered and chalked out while preparing for the exam.
 Further, more revisions and limiting to 1-2 resources are sufficient to cover each component holistically. Cross-checking with regular Tests & PYQs both for Prelims and Mains helps an individual to address weak areas and strengthen the stronger ones correspondingly.
Q11: What about family support?
A: One has to maintain a healthy social relationship with family and friends during this phase. At times, negativity crept in but again having a positive approach helps to stay on the right path. Praying, Meditation, and going for long walks helped me to self-introspect and be happy during the journey.
Q12: Is it important to have a Plan B in this preparation?
A: I would say one has to access all aspects like Financial, Emotional situations before opting for this exam and decide accordingly.
Having an alternate career option is important as just 0.005-0.008 percent of the applicants finally get through.
Q:13 Can you share your Interview experience?
A: It is more of a Personality Test rather than a test of knowledge. They check your presence of mind and approach by putting up various case studies. It was a mix of factual and situation-based questions. There is an element of luck also. But overall, it is to gauge the temperament and attitude of a candidate. It was a good experience overall.
Q14: Which service would be getting? Given the option, where would you like to serve?
A: I would be getting Administration (JKAS). Initially, I would like to join any field provided to me and then later with ground-level experience get into Secretariat Service to be a part of Policy Making.
Q:15 What would be your last message to the readers?
A: I would say this exam is a test of Attitude and Patience. The exam process and preparation for this exam help you all through life. Having clarity and perseverance does eventually help and hard work never goes unrewarded. So, have faith and believe in yourself.
The author can be reached at [email protected]