Sarposh is an award-winning ingredient-driven, farm-to-table, authentic Kashmiri Restaurant, Tea Room, Bakery cum experience centre bringing the cuisine and culture of Kashmir to Bangalore. 
By Ajaz Rashid
It was started as a cloud kitchen in January 2019 and evolved into the restaurant format by January 2020. Sarposh won Restaurant of the Year awards by the Mint Business nationwide awards in 2021 and is currently the reigning Times Restaurant of 2022 by the Times Food and Nightlife Awards. It has also won the Best Kashmiri restaurant by Times every year of its existence.  
Kashmir Scan caught up with the owner, Azmat Ali Mir, 28, born and brought up in Srinagar. A computer science engineer, she is a first-generation cultural entrepreneur by passion currently based in Bengaluru. 
KS) What was your inspiration when you started Sarposh?
AM) As a Kashmiri living outside Kashmir, I yearn for a touch of home. I would miss the food and culture of home a lot, especially Wazwan. I remember going to multiple places across the city looking for Kashmiri food, but unfortunately, everywhere I went, either what was being served in the name of Kashmiri food wasn't Kashmiri at all, or the quality was absolutely horrible. This was so disturbing because we have one of the world's most sumptuous cuisines, yet its representation was so sketchy. 
And it's not much different than it is for Kashmir and Kashmiri people. We are misrepresented and misunderstood – just like our food.  Honestly, I never set out to start a restaurant. I was just looking for a place to connect with and call home. A place where I and others like me could be unapologetically Kashmiri. Sarposh was born out of the need for representation. Of the food, the culture, the place, and the people. By Kashmiris, of Kashmiris, but for the world.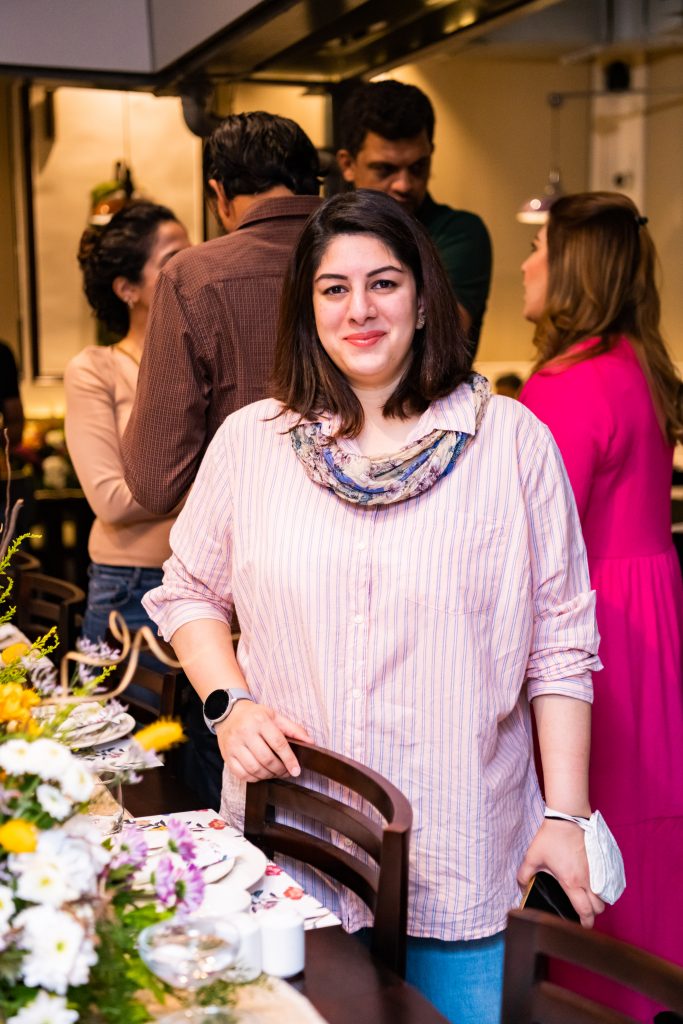 KS) When did the idea transform into reality?
AM) It started in Bangalore because I was here. I decided to do a gathering of sorts – an event – for the Kashmiris living in Bangalore so we could occupy a public space and express ourselves.
It was a massive success, with almost one thousand people in attendance. We had flown in people like Zareef Ahmed Zareef sb, Rayees Mohiuddin, Reshma ( Ab Rashid), and Ali Saffudin from Kashmir, and we also had Muneem and his band Alif and Aabha Hanjura and her band Sufistication. The performances were loved, but the star of the day was the food. I wanted to make sure I gave people a taste of the real authentic Kashmiri food, so we had flown in chefs, ingredients, and utensils all the way from Kashmir too. 
I think it is only then that I realised that there were so many others who lived outside Kashmir and craved a slice of home just like me. And that was the point where Sarposh started taking shape. As a permanent place for Kashmiri representation.
"We have one of the most sumptuous cuisines in the world, yet its representation is sketchy. It's not much different than it is for Kashmir and Kashmiris. We are misrepresented and misunderstood – just like our food"
KS) What is the secret to your success?
AM) Honestly, I would hardly claim success. Success is a very long way to go, still. We've just started a movement. A way for our people to reclaim our narratives and how we are represented. And it's a long walk before people across the world know and recognize Kashmir for what it truly is and associate with its culture and heritage.
Success for us will be when people from Kashmir don't feel inferior about their culture and practices. Success will mean Kashmiris receiving international recognition for their work, Kashmiri artisans proudly associating themselves with the crafts and the younger generation, not shying away from these professions. We want to make our traditions and practices glamorous again. That is a success for us. 
KS) What are your thoughts on the food trends these days?
AM) I think food has become so much more about visuals than taste. Everything has to be Instagram-able. It isn't lasting, and that's why we see places shutting down as fast as they open. You can spend as much as you want on marketing and social media, but if the basics aren't right, you won't reach anywhere. 
Taste is paramount when it comes to food, and if you don't invest there, everything else is meaningless.
KS) What's your assessment of the dining scene in India? What kind of dining trends do you foresee in the future?
AM) I think food is an exciting space to be in if done right. It is such a great conversation starter. It helps people bond, connect and understand different cultures. I love how community-oriented the entire food and eating experience generally is. Food is about sharing, communicating, and celebrating whether you dine in or order. Now with so many options available, people are looking for authenticity in food, which is a great space to be in. People want a story, a background to what they are eating.
They're more interested than ever in the ingredients, cooking practices, seasonalities, and the ethics of the business as a whole, which is great to see. Real good food is a picking up trend, and people can see beyond the facade of Instagram food. Veganism/vegetarianism is picking up. People are looking for new things to try and are more experimental. With the Indian middle class expanding rapidly and the internet introducing everyone to new experiences, people have become more experimental, which is great.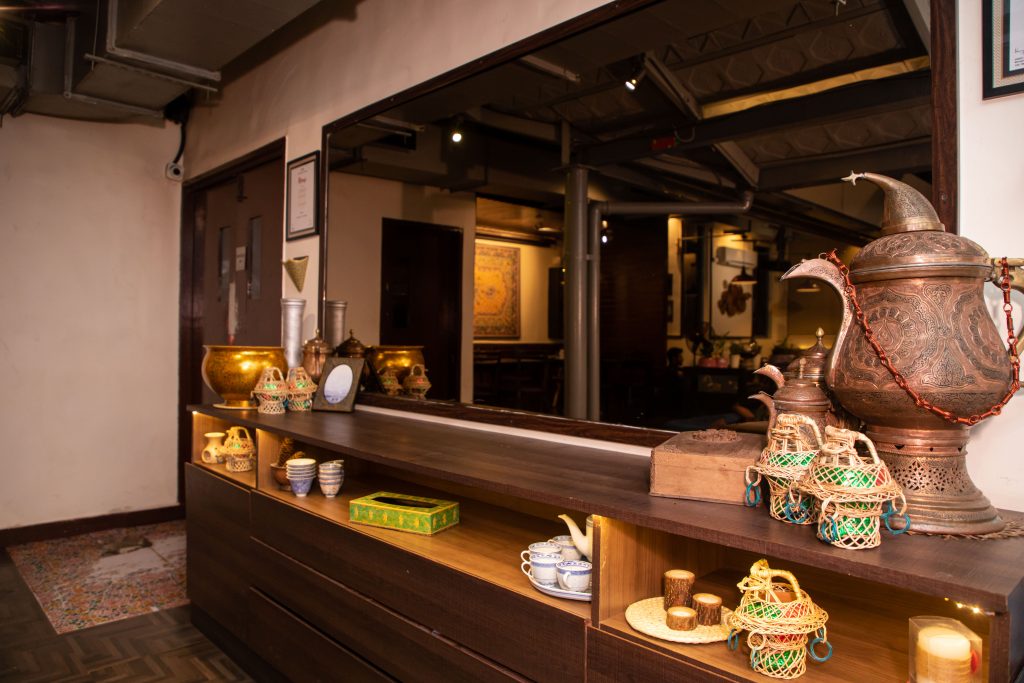 KS) How closely have you been involved in developing your restaurant; how have you found the process of getting the right chefs and staff?
AM) (Laughs) I think I have been involved in neck-deep all along. I still am. I am a perfectionist and a micromanager. I won&'t be joking if I say this restaurant is my baby, not my business. I watch over every single process, right from hiring to ingredients sourcing, vendor management, food preparation, set up, service, and customer experience. I now have a great team of highly talented and dedicated people who do the job, but I am always watching.
Finding the right team who aligns with your value systems is significant, and it's definitely not an easy task, but I'm grateful to the almighty because he's been very kind in this regard. Our core team has been with us since the beginning, and while we have some amount of attrition, like everyone else in the industry, our staff carries Sarposh with them no matter where they go.
"I would hardly claim success. Success is a very long way to go, still. We've just started a movement. A way for our people to reclaim our narratives and how we are represented"
KS) What other projects are you working on? Can you elaborate more about Sarposh?
AM) As of now, our complete focus and energies are invested in growing Sarposh into the best Kashmiri restaurant in the world. We have plans for further growth and expansion of course, but all in due time.
If you ask me what Sarpsoh is, honestly, I won't call it a restaurant because it is so much more than that. It is an experience centre. It is a place for you to experience Kashmir. Every single element has been given a lot of thought. From the music that plays to the decor, to the conversations that our staff strikes with you to the food- every single thing takes you on a journey to Kashmir – one that is beyond the superficial beautiful lakes and mountains narrative, to a more personal connection. 
KS) Please share some of the most challenging tasks or circumstances a restaurateur has to deal with.
AM) The restaurant space is one of the most operationally intensive businesses that exist. Every single day throws a new challenge at you because the dynamics change every day. From finding, training, and retaining good staff to ensuring consistently good quality every day to managing all customer experiences and simultaneously dealing with infrastructural and other operational challenges, this is a 24×7 job that keeps you on your toes all the time. There are no breaks, no time-outs, no vacations with a switched-off phone, and honestly, no life where the business doesn't dominate every part of your existence. It is hard, hard work. But it is fulfilling and fun too.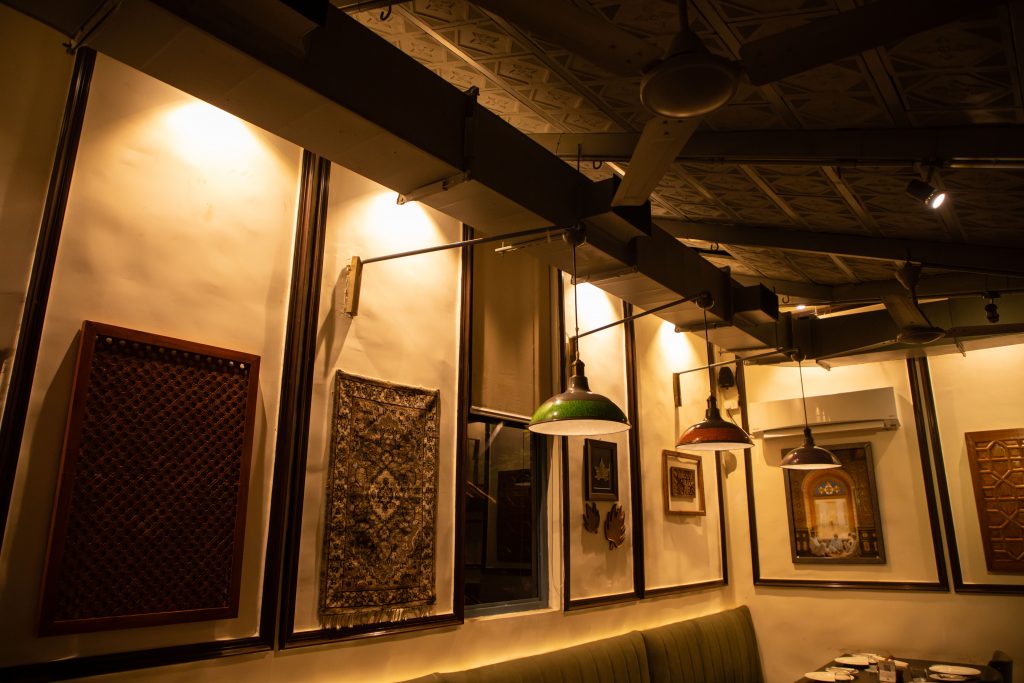 KS) Are you planning to establish more outlets? When and where?
AM) Yes, absolutely. Sarposh will very soon be a global phenomenon, and we hope a day comes when we have a presence in every single city across the world. You'll hear some good news very soon because our expansion plans are in progress, but I am not at liberty to discuss them in more detail.
KS) Which restaurant brand is your favourite one and why?
AM) Oh, I think there are a lot of brands that I look up to and are aspirational. I can't name brands because the list will be way too extensive, but I think it is certain qualities I admire more than the brand itself. Some I admire and aspire for the ethics of the organisation and what they stand for, some for the sheer grit and determination it took for them to get where they are, some for how they managed to salvage and sail an almost sunken ship of a business and most for the phenomenal quality of food they serve. 
KS) Tell us about your favourite thing about being a Restaurateur and how it changed your life.
AM) I just love my job. I love waking up every morning and heading to work because of the peace and satisfaction it gives me. The fact that I can make a small dent in the universe somewhere with what I am doing and the fact that I am able to make someone smile and feel at home is the best part of what I do. I had never thought I would be a restaurateur, but now that I am, I don't think I could've been anything else. I am a creative person at heart, and this job allows me to paint my canvass in new colours every single day. I think I have so much more clarity of purpose now that I am in this space, and for that, I am forever grateful.
KS) What are some qualities one needs to be an effective restaurant owner?
AM) Extreme discipline. And consistency.  A restaurant needs to run like clockwork. You can't slack even for a single day because every one of your guests expects a consistent quality of food and service. And that can only happen if you are at the top of your game. Even a single day of slacking will lead to things falling apart, like a pile of dominoes, and that is something you never want when you start something like this. You also need to be extremely resilient. This business grows painfully slowly, and you need to be prepared for that. If you start expecting results overnight, you won't get too far. Contrary to popular opinion, restaurants aren't money-minting businesses. They are a business that gives results slowly, and steadily like fruit trees, taking their own time to grow and giving results sometimes in fruit and sometimes in just shade. 
KS) What is your daily routine?
AM) I spend most of my time at the restaurant. A year or so ago I used to ring in a lot earlier, but now that I have a bigger team, I generally get in by around opening time and run a quick audit on everything. It's much easier now because a base audit has already been done by the operations team. I spend much time on the floor interacting with the guests and monitoring operations. I spend a few hours every day generally working on our long-term growth plans, and I clock out along with the last person from the team to leave, which is usually between 12 – 1 am.
KS) What do you like most about being a restaurateur?
AM) I think being able to create a space that people associate with and love so much is such an incredible high. It's a beautiful feeling to be associated with creating something that is as much yours as it is of the people. Being able to work with a highly fantastic team who is driven and equally invested in the success of the place as you are is one of the best things about being in this profession.
KS) What do you dislike most about being a restaurateur?
AM) The stress (laughs). Especially with me being a micromanager who is also a perfectionist, my team knows that they can't deliver anything less than the best. But in this entire process, I get very, very stressed out at times, and I hate that aspect of things.  
KS) Where do you see yourself five years from now?
AM) I think for myself, in 5 years, I envision a more stress-free life where I'm micromanaging lesser. But for the business, I see it growing in leaps and bounds. I see us growing exponentially with a presence across multiple cities and a team 10 times our current size. We are already a place that is known for its quality and consistency, but in five years I see us becoming a benchmark for sound quality Kashmir food across the world.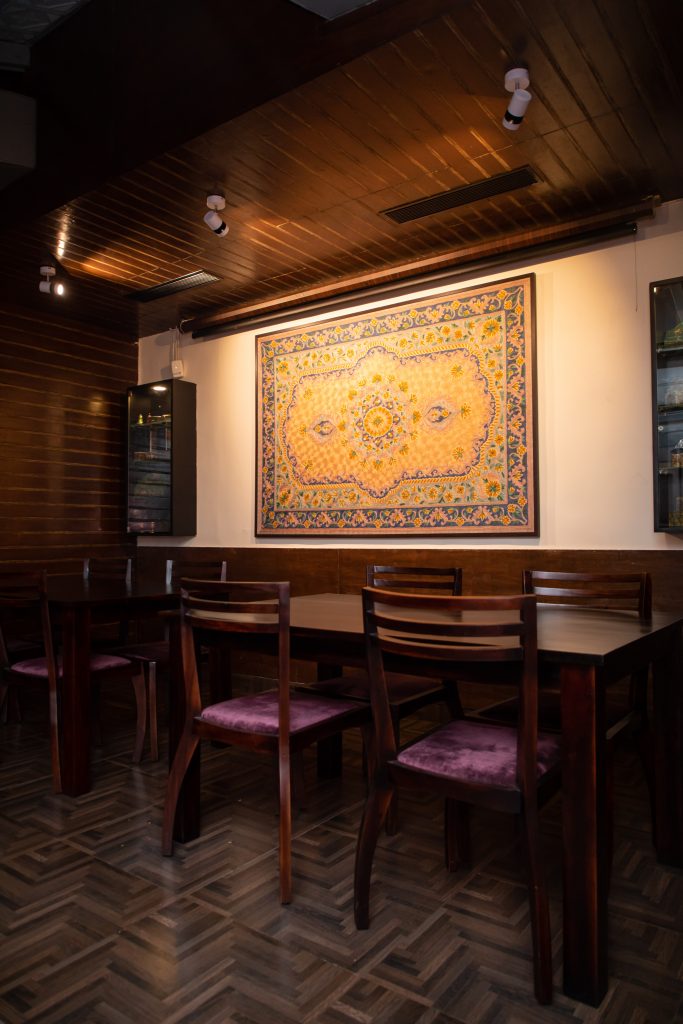 KS) What have you learnt so far as a restaurant owner?
AM) I think I've learnt that quality comes at a cost. And I've learnt that the better we get, the higher the expectations are from us. Our patrons hold us too much higher standards than anyone else. Even our smallest mistakes cost more dearly than they would cost anyone else. But it is a challenge we wish to live up to every single day, no matter how big or fast we grow. I've learnt that you can always do better than your best because enough is never good enough. I've also learnt that constructive criticism is the best thing that can happen to a business. I've learnt to keep my eyes and ears open. To just listen to what the customers are saying and drown out the noise. I've learnt that there is no alternative to being honest and working hard. I've learnt that your staff is the most important asset that you have, and if you take care of them, they will take care of your business. I've learnt many things in this short journey, but the most important thing I've learnt is that if you do good, it will come back to you, one way or the other.