By Ajaz Rashid
Born in Fateh Kadal area of Srinagar city, Dr Majid Jahangir Shahdhar, who is a Professor at the Department of Radio-Diagnosis, Government Medical College, Srinagar, has a brilliant career in medical sciences. Kashmir Scan's Ajaz Rashid interviewed the illustrious son of the soil for his insights into the advances made by the medical sciences and how life has been for him so long. Excerpts of the interview.
AR) Srinagar's Government Medical College in association with the Society of Indian Radiographers, recently celebrated "World Radiology Day." What is this day about, and what is its importance?
MJ) Yes, this is the third consecutive year that the Department of Radiodiagnosis of GMC Srinagar celebrated World Radiology Day. This day is observed annually on November 8 to commemorate the discovery of X-ray by a German scientist, Wilhelm Conrad Roentgen, in 1895. He found that these rays could pass through the human body, not bones and metal. One of his first experiments was taking an X-ray image of his wife's hand with the wedding ring on. This image led to the foundation of the Radiology discipline and won him the maiden Nobel Prize for Physics in 1901.
Initially, X-rays were used only to detect stones and evaluate bones. Later on, these rays, along with other rays, were also used for cancer treatment, what is nowadays known as "Radiation Therapy." In the last three decades, with the advent of other imaging modalities like Ultrasonography, CT Scan, and MRI, there has been a paradigm shift in the way diseases are diagnosed today. All these imaging modalities are now central to patient care and have become so routine in modern clinical practice that we cannot imagine a hospital without a Radiology Department.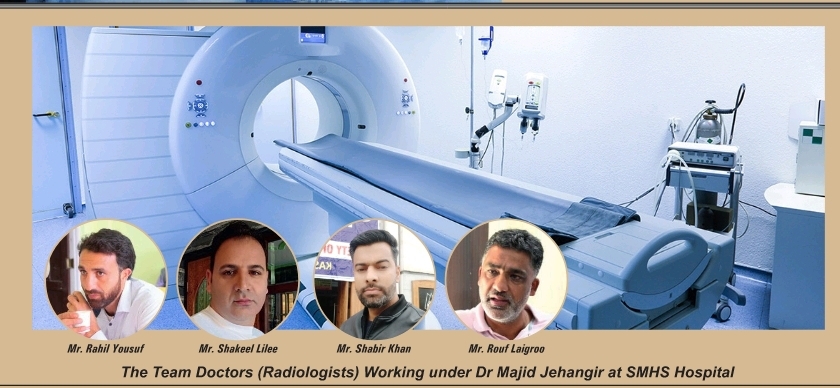 So, to raise public awareness about the importance of Radiology in the diagnosis & treatment of various diseases and to appreciate the role of Radiologists and Radiographers in patient care, it was decided to observe World Radiology Day on November 8 every year. In fact, during the COVID-19 pandemic, the Radiologist's and Radiographer's working on X-ray & CT scan, risked their own lives to diagnose these patient's at the earliest possible. Some of them got the disease themselves & some even transmitted it to their near & dear ones, and a few even lost them. So, the common people need to be informed about their contribution, as they save patients every day.
AR) Can you tell us something about Radiology?
MJ) Radiology is the branch of Medicine that uses various imaging technologies to diagnose and treat diseases. It is the "Eye of Medicine," so to say. The most common tests of Radiology exams include X-rays, Mammography, Ultrasonography, CT scan, MRI, and Bone DEXA. The doctors who specialize in Radiology are called Radiologists.
AR). How did you end up choosing an offbeat and unconventional branch when people were opting to study medicine or surgery?
MJ) Most toppers at that time would opt for Medicine. It was during my final year of MBBS that I made up my mind to take Radiology as my specialization. It so happened that a young patient who had been unconscious for many days was admitted under Prof. (Dr.) G.Q. Allaqaband at that time. Dr Allaqaband undoubtedly is one of the best clinicians in the valley.
However, despite his shrewd clinical acumen, the patient remained undiagnosed and unconscious till the end of my clinical posting. I felt very sorry for this patient, and that incident made me realise the importance of Radiology for a better patient diagnosis. That was the time when CT Scans were emerging in India, and MRI was a very new modality. Even the prestigious PGIMER, Chandigarh lacked MRI at that time.
AR) Tell us about your research work and how it has benefited society.
MJ) As I already told you, ours is a postgraduate department. So many thesis and research projects are underway. I firmly believe that research should be genuine, should focus on diseases of regional importance, and should try to answer local problems.
My research on Chest CT features of COVID-19 pneumonia has been published in the British Journal of Radiology. My other research papers include Imaging in "Gujjar Lung," "Ladakh Lung," PCOS, and Cochlear Implant Patients.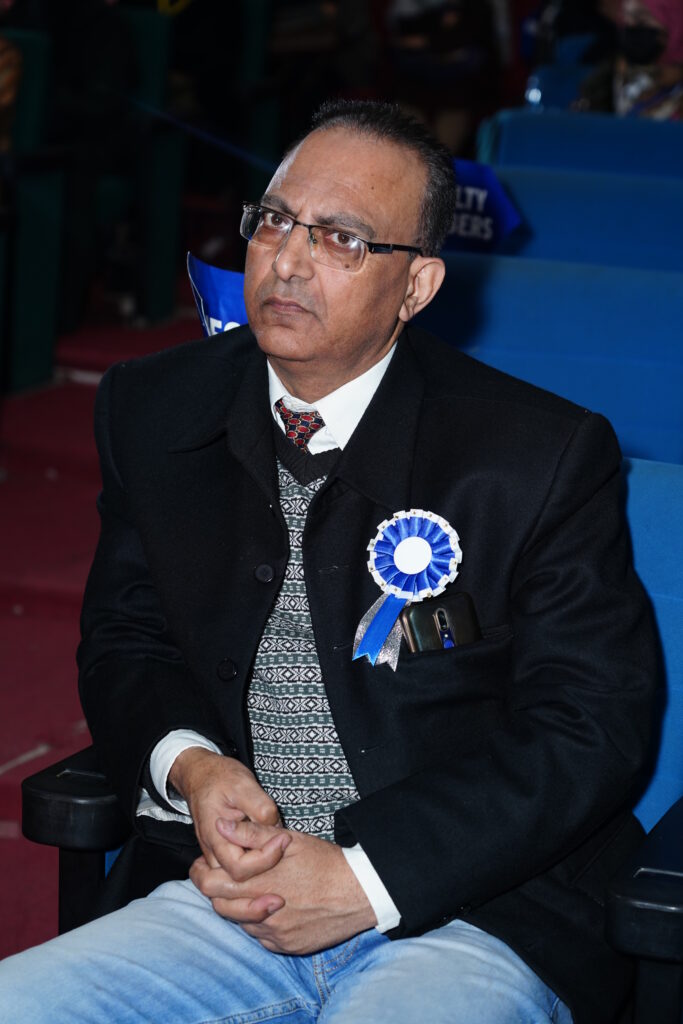 My research paper "MRI findings in Infantile Encephalitic Beriberi" was published in reputed "Pediatric Radiology" in 2015, and this article has been referred to in the latest edition of "Textbook of Pediatrics" by Nelson. This research work is important because these infants were wrongly diagnosed with Leigh's disease, a fatal neurological disorder, due to identical imaging findings. On the contrary, Infantile Encephalic beriberi is a benign disorder caused by vitamin B1 (Thiamine) deficiency and almost immediately responds to thiamine replacement. Nowadays, these infants are being treated on an OPD basis.
AR). Do we have all these advanced medical equipment in Srinagar GMC?
MJ) Yes, at present, the Post Graduate Department of Radiodiagnosis, GMC, Srinagar, can boast of having a "State of Art" 256-Slice dual-source CT Scanner, a 3 Tesla high-end MRI scanner, a "State of Art" Biplane Digital Subtraction Angiography, Digital 3-D Mammography with Tomosynthesis, high-end Colour Dopplers, Bone DEXA, amongst others. Most of these equipment were procured under Prime Minister's Scheme after the devastating deluge of 2014, in which SMHS Hospital had lost all its equipment.
AR). What are the myths about various tests conducted in Radiology?
MJ) Well, the most common myth is that all radiological tests use X-rays and are hazardous. USG and MRI do not use X-rays and are safe, even during pregnancy. X-rays and CT scans are definitely hazardous. As such unnecessary X-rays and CT Scan should always be avoided. The radiographers ensure that the radiation dose to the patient is kept to the minimum possible.
AR). How important are radiologists for patient care?
MJ) Radiologists use a variety of imaging procedures to see inside the body from "head to toe" & diagnose various diseases. In fact, a Radiologist is the "expert consultant" to the physician. Without an accurate diagnosis, any treatment recommended by the physician is bound to be a failure. Radiologists also screen for various cancers and cardiac diseases.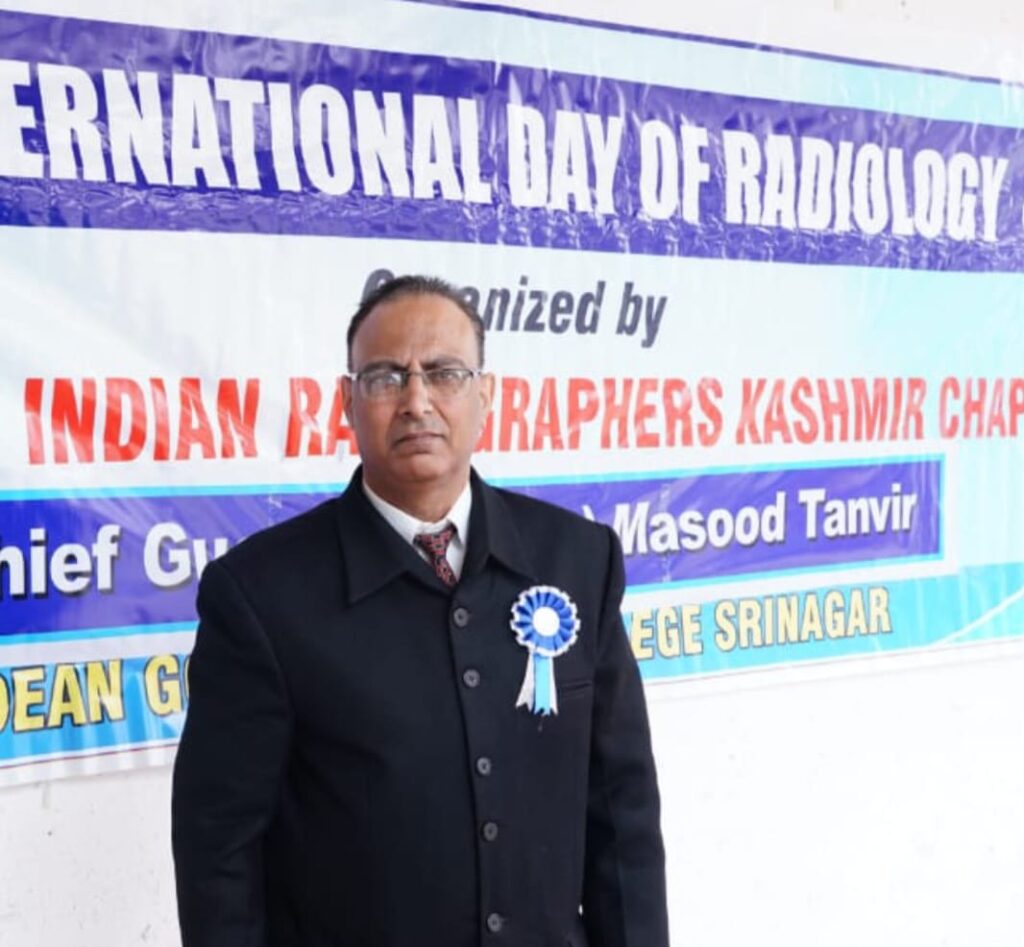 Interventional radiologists are those radiologists who treat patients using image-guided, minimally invasive techniques. These techniques have less risk, pain, and recovery time than surgery. These treatments are for heart diseases, stroke, cancer treatment, uterine fibroids, and internal bleeding, to name a few. Interventional Radiologists directly save patient lives.
AR). Can a radiologist's report be wrong?
MJ) The clinical history of patients, previous imaging, and many other factors influences radiological interpretation. An experienced radiologist considers all these factors to make an early & accurate diagnosis. Errors and discrepancies in radiology reports are common and vary depending on the Radiologist's training and experience. But not all these amounts to medical negligence. Many a time, the patient does not provide the clinical history to the Radiologist for various reasons. This also leads to the wrong diagnosis.
AR). You said that radiology could screen various cancers. Can you elaborate?
MJ) Cancer screening is looking for cancer before a person has symptoms. The goal is to detect cancer at an early stage when it is entirely curable. Low-dose CT scan is a useful screening test for lung cancer, and Mammography is a screening test for breast cancer. More importantly, common people need to be aware of seven warning signs of cancer which include changes in bowel or bladder habits, a sore that does not heal, unusual bleeding or discharges, lumps in the breast, testicle, or elsewhere, Difficulty in swallowing, a change in size, colour, shape, or thickness of a wart, mole, or mouth sore or a cough or hoarseness that does not go away.
AR) At what age should a woman go for a mammogram screening?
MJ) The screening guidelines vary from country to country depending on how common cancer is and also on the availability of health care resources. The American Cancer Society recommends that women should have annual screening mammograms starting at the age of 45 years. The National Cancer Grid Consensus Group, India, recommends two yearly Mammograms starting at age 50 years for high resource groups only and clinical breast examination by trained health care workers for women 40-49 years. A self-breast examination may also be helpful but is not that effective.
AR) What is DEXA Scan used for?
MJ) DEXA-Scan is an imaging test that measures bone strength (Bone Density Test). It provides helpful details about bone loss (osteoporosis) and the risk of fractures.
AR). Who are the people who can benefit from DEXA (Bone Density Test)?
MJ) Most young and healthy people do not need bone density tests. But as people grow older, bone density decreases, more so in women. So this test is recommended for women aged 65 years and above, men aged 70 years and above, loss of height, or a history of fractures due to trivial trauma in patients.
Profile
Dr Majid Jahangir Shahdhar was born in Fateh Kadal area of Srinagar City in year 1966. He achieved his primary education from New Era Public School Rajbagh, Srinagar. Dr Majid topped the MBBS entrance examination in 1985 and got selected for MBBS in Govt. Medical College, Srinagar. He has been a meritorious student throughout his medical college and was declared the "Best Outgoing Graduate" in 1991. After that, he appeared for the postgraduate entrance examination of PGIMER, Chandigarh and there too he set a milestone and topped the said entrance exam. He opted for the sole MD Radio-diagnosis seat at the same prestigious institute. Most toppers at that time would opt for Medicine, but it was during the final year of his MBBS, he made up his mind to take Radiology as his specialization.

"Artificial Intelligence may not replace diagnostic radiologist"
AR). What are the alarming diseases you have witnessed in Kashmir during the past few years?
MJ) The COVID-19 pandemic was the most daunting challenge faced by Radiologists and Radiographers in last three years. Cancers of Lung, Stomach, and Colon are common in Kashmir, with a surge in the incidence of breast cancer in the previous decade. Also, thyroid cancer is a "not so uncommon" cancer in young females in Kashmir valley, and the USG of the thyroid gland is a useful test for detecting thyroid cancer.
However, the fatty liver disease seems to have quietly reached epidemic proportions in Kashmir over the past few years. The disease leads to liver damage (cirrhosis) and liver cancer. Radiologists performing USG are usually the first point of medical contact for most of these asymptomatic patients. Liver Fibroscan is an ultrasound-based device used to diagnose liver damage (Cirrhosis).
AR). What in your opinion is the future of Radiology?
MJ) Predicting the future is always challenging. Radiology is evolving at an ever-increasing rate. Artificial Intelligence (AI) is the most promising innovation to be added to Radiology and is expected to impact the practice of Radiology massively. Radiogenomics is an evolving branch that uses AI to study the relationship between the Imaging & genetic features of a disease. This may lead to the development of personalized treatment of cancers in future. However, AI may not replace the Diagnostic Radiologist in future.