The event was organised at Kashmir Harvard Educational Institute Habak Hazratbal, aiming to educate the students about the danger of drug abuse
By KS News Desk
Srinagar, March 04: The Hazratbal Zone of District Police Srinagar organized a Drug Abuse Awareness program at Kashmir Harvard Educational Institute in Habak Hazratbal. The event aimed to educate the students about the dangers of drug abuse and raise awareness about the alarming rise of drug abuse in the area.
The program was attended by various speakers, including students from the prestigious Kashmir Harvard Educational Institute. Dr. Manzoor Rahi from the Drug Deaddiction Centre in Eid Gah was one of the main speakers. The program also had the presence of social activists who spoke about the importance of awareness and prevention of drug abuse.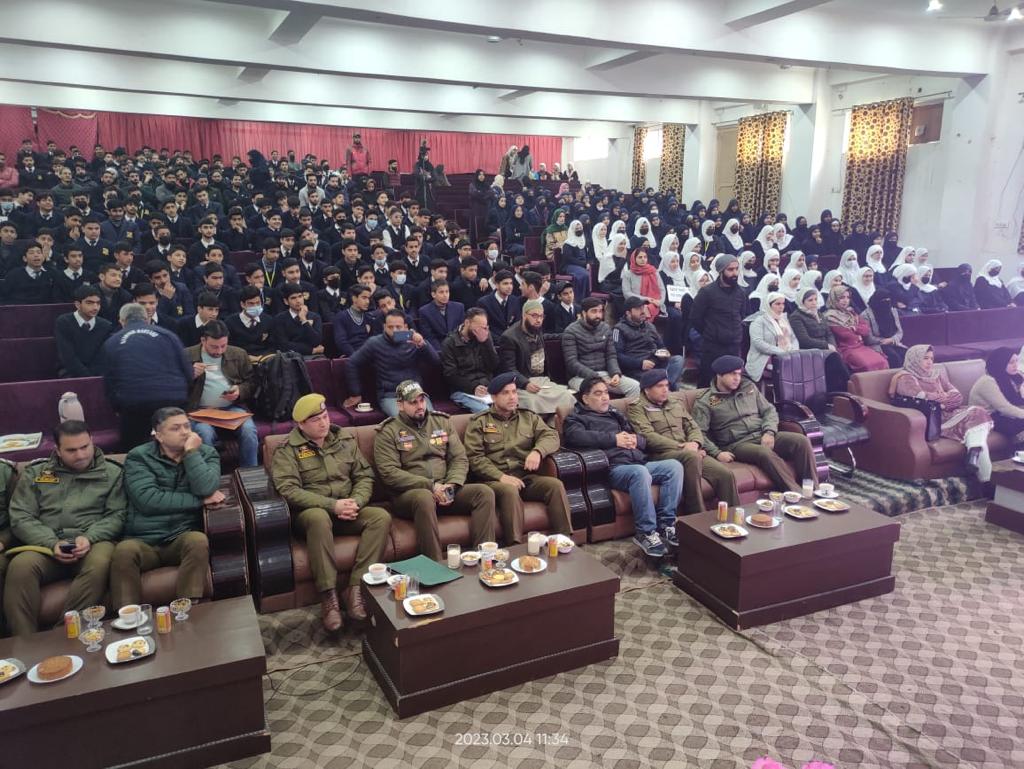 The Chief Guest of the program was SP Hazratbal Mashkoor Ahmad Zargar, who emphasized the need for such initiatives to prevent drug abuse in the region. Other notable attendees included SDPO Zakoora, Showkat Ahmad and SDPO Zadibal Dr. Azhar Rashid, along with other SHOs from the Zone Hazratbal.
During the event, cash prizes and trophies were given to the students who secured the top three positions in the competition on the topic of drug abuse. The program also presented mementos to the guest speakers for their contributions towards the awareness campaign.
The Zone Hazratbal District Police hopes that such initiatives will help in creating a drug-free society and encourage students to make healthy and informed choices for their future. The event also aimed to urge parents and guardians to keep a close eye on their children and monitor their activities to prevent drug abuse.