By Chasfeeda Shah
The Union Government of India's recent announcement of a major lithium discovery in Jammu and Kashmir's Reasi district is a game-changer for the country's energy future. The discovery of 5.9 million tonnes of lithium, a critical component in the production of electric vehicle (EV) batteries, has the potential to revolutionize India's energy storage industry and position the country as a significant player in the global lithium market.
Lithium, a rare metal with a wide range of applications, has become increasingly in demand due to the growing popularity of electronic devices and electric vehicles. The discovery of this significant deposit in India has the potential to not only meet the country's domestic demand but also position it as a major player in the global market for lithium.
The discovery was made by the Geological Survey of India (GSI), which has a long history of providing geoscience information and mineral resource assessments. The GSI's proposed annual program for the upcoming field season in 2023-2024 includes 318 mineral exploration projects and 12 marine mineral investigation projects, demonstrating its commitment to promoting the country's economic growth and development.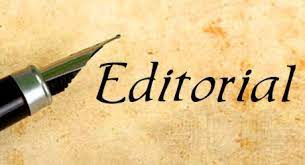 However, the development of this lithium deposit is not without its challenges. The extraction of lithium from the earth is complex and requires significant investments in technology and infrastructure. Furthermore, the environmental impact of lithium mining is a major concern, and the government of India will need to ensure that the development is carried out in a sustainable and environmentally responsible manner.
India's recent lithium discovery in Jammu and Kashmir is a milestone for the country's energy future and has the potential to revolutionize its energy storage industry. The government must ensure that the development of this deposit is done in a responsible manner, taking into account both the economic benefits and the environmental impact. With the growing importance of lithium in various industries and applications, this discovery is a giant leap forward for India and is sure to generate excitement and spark new developments in the world of lithium.