What Purpose Does Sadness Serve?
Sadness is an unpleasant emotion that one would like to avoid at all costs. Yet, human beings are fascinated by sadness. From ballads describing heartbreak to tear-jerkers which are a hit at the box office, why do people continually gravitate towards sadness? Perhaps this is because, in the context of art, sadness may be processed differently than in a day-to-day context when one is not directly involved.
In a 2008 study, Zentner et al. noted that although people frequently experienced a wide range of emotions in their everyday life, such emotions were rarely roused when listening to music. Participants rarely reported feeling emotions, especially negative ones such as sad feelings, in response to music but would instead express them as properties of the music they were listening to. However, the question here is to understand sadness as one experiences it in their daily life. Negative moods are unpleasant, so why do people still experience them, and do they, in any way, positively impact their lives?
Creator: MaxPixel's contributors | Credit: https://www.maxpixel.net/photo-5581444
Copyright: Copyright by MaxPixelSad Portrait Loneliness Girl Profile Cry Sadness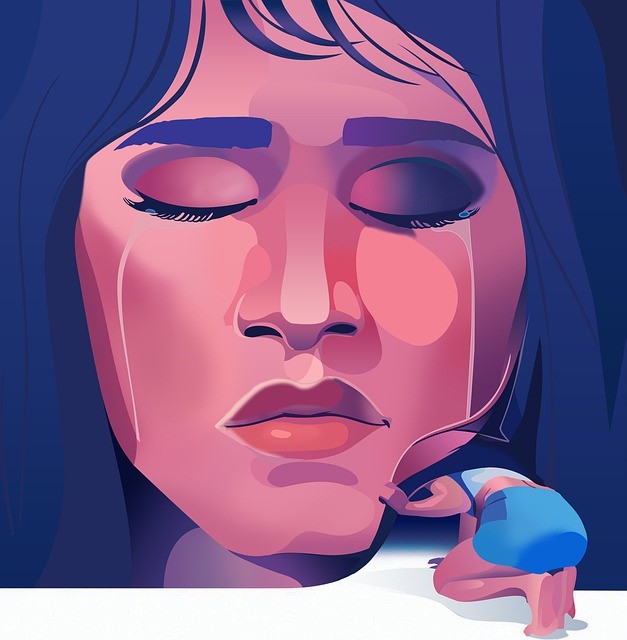 Understanding Melancholy
Before the refined (and somewhat more complicated) system of the International Classification of Diseases (ICD) or Diagnostic and Statistical Manual of Mental Disorders (DSM), classifying mental disorders was fairly straightforward. In the age of Humoralism, mental illnesses were defined according to the balance (or rather, imbalance) of bodily fluids (or humours) in the body, namely: blood, black bile, yellow bile, and phlegm.
According to Hippocratic medicine, blood was associated with a sanguine nature. Such people were friendly; they joked around and had rose-tinted cheeks and bodies. An abundance of yellow bile indicated choleric nature; such people had yellow-tinted skin. They were frequently described to be daring, ambitious, and short-tempered.
Roots of Melancholy?
The experience of melancholy is a by-product of the human condition. At some point in their lives, every individual has felt that sad feeling, blue, despondent, and many other words that could describe this emotion. Experiencing a low mood is not a pathological condition unless it persists for long periods.
A true understanding of melancholy involves the study of psychology, anthropology, and more importantly, literature. Emotions can only be truly understood through cross-cultural studies or through the careful analysis of prose and poetry. Understanding human emotion requires an understanding of human beings, which is not confined to just one field of study.
Is Sadness a Medical Condition?
The sad feeling we feel has often been conflated with depression, but with at least 43% of Indians dealing with depression, this is a common false assumption. Sadness is a human emotion that everyone experiences in their lives at one point. For example, a bad grade in an exam, loss of a job, or simply having a bad day can make one feel 'blue' or down in the dumps.
However, temporary sad feelings are different from clinical depression. Clinical depression is a mental health disorder that can affect people of any age. Depression is a real condition that can alter attitudes and behaviour and is characterised by specific symptoms which go beyond feeling sad. Sad feelings do not stay in our lives for long intervals. These sad feelings are often an instantaneous response to a sudden situation. The effects of negative emotions are endless but their nature is short-lived.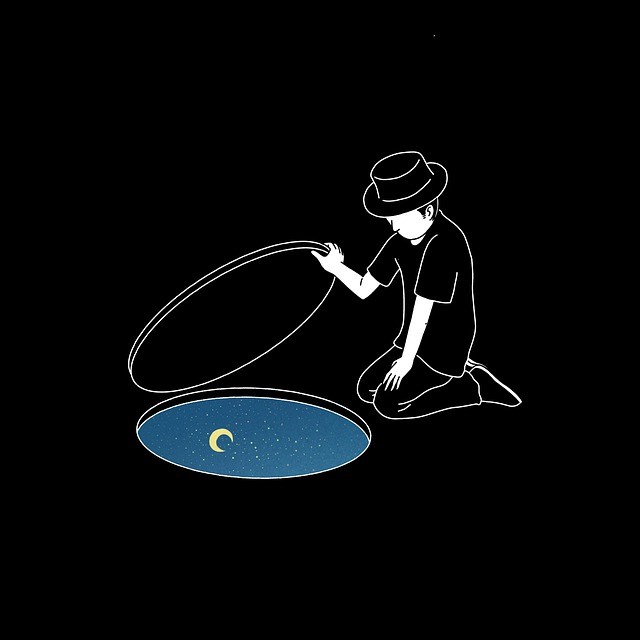 Difference Between Sadness and Depression?
Psychologists continue to study depression to understand the way this medical condition can be treated. A person suffering from depression may experience physical symptoms, such as body pain, headaches, digestive disorders, or cramps. All in all, depression can have both emotional and physical symptoms that ultimately affect how a person thinks, feels, and behaves, such as thoughts of death.
Symptoms of depression may also differ for different people. Common symptoms of depression include:
Hopeless outlook on life
Feelings of intense sadness, emptiness, or hopelessness
Increased fatigue and sleep problems
Back pain or headaches
Angry outbursts, irritability, or frustration
Restlessness
Digestive disorders
Overeating or loss of appetite 
Suicidal thoughts or thoughts of death
Mood disorder or severe mood
Substance use or substance abuse
Feelings of worthlessness
A general lack of interest 
The Role Played by Sadness
Often, the effects of negative emotions in a person's life can be related to critical defence or coping mechanisms. For example, anxiety is crucial to help people avoid dangerous or stressful situations; without it, we may end up in a less-than-ideal situation that would threaten our well-being. Effects of negative emotions often come into the way of our daily lives, but whether the impact will be positive or negative depends from situation to situation.
It seems that even negative emotions have some benefits for us. Instead, it would be accurate to say that negative emotions can act as defence or coping mechanisms. A positive effect of negative emotion is that it allows us to be more alert. But the problem arises when they become defects rather than defence. Anxiety is helpful in certain situations. It helps in keeping people out of harm's way, but not when it keeps one from engaging in social situations.
Sadness as a Tool for Communication
An alternate hypothesis suggests that sadness may be helpful as it serves as a mode of communication. Similar to infants' cries, sadness may serve as a cry for help or need for assistance. While there is some merit to this theory, if sadness was just a mode of communication, it would exclusively occur in public. But, as many are quick to point out, this is usually not the case. People can feel sad whether they're in public or the sanctity of their home.
When Can We Benefit from Sadness?
Creator: MaxPixel's contributors | Credit: https://www.maxpixel.net/photo-6253257
Copyright: Copyright by MaxPixel

So, it seems that sadness can be useful in some cases, but are there any benefits of negative moods? Research suggests that sadness can help us in many ways. Let's find out a little bit more.
Sadness Leads to Improved Memory
Though most would like to think that their memory is rock-solid, the reality is quite different. Memory is a fickle thing, and it quite easily falls under the manipulation trap. In a series of experiments, Loftus (1979) found that accurate recollection can easily suffer from compromises by using misleading information. Interestingly, several experiments have found that a positive effect of negative emotions is improvement in memory accuracy and preventing the incorporation of false or misleading information.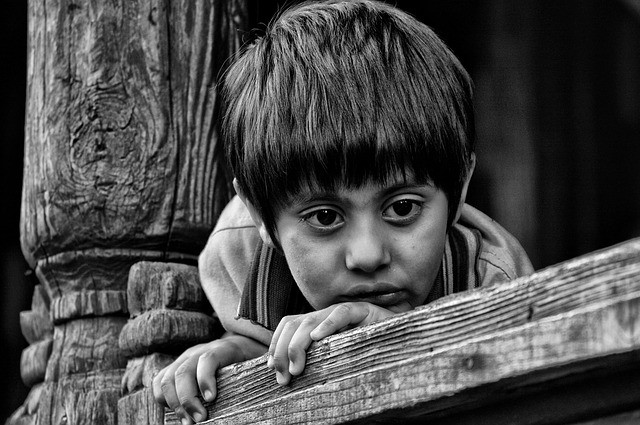 Reduced Gullibility, Increased Scepticism
Forgas and East (2008b) demonstrated that a negative mood could help reduce gullibility. Sad participants were not only better at detecting urban myths and deceptive targets, but they were also less likely to accept facial expressions to be genuine.
Keep in mind that a negative mood only increases scepticism; it doesn't have a say on accuracy. Another solid effect of negative emotions is that they push individuals to observe and base their decisions on solid facts or observations rather than assumptions.
Motivational Ability
Surprisingly, research has found that a negative mood has motivational benefits.
Goldenberg and Forgas (2012) arranged an experiment based on the Hedonistic Discounting Theory. In the experiment, participants had to engage in a cognitively demanding task for as long as they liked. The results showed that those in a low or sad mood persevered longer than participants in a positive or happy mood. Participants in a low or sad mood answered more questions correctly and continued with the task much longer.
Thus, the results supported the hypothesis that negative mood increases the perceived hedonistic value of future tasks and achievement, which motivated participants to persevere longer, though the task was demanding.
Making Fair Decisions
Tan and Forgas (2010) conducted experiments to determine the effect of mood on fairness. Participants either came: 'happy' allocators or 'sad' allocators. Allocators then had to divide a scarce resource among the group members across multiple trials. As the trials progressed, the researchers found that happy allocators were more selfish than sad allocators, and the effects were more pronounced as the trials progressed.
On the basis of this experiment, researchers concluded that sad allocators took longer to make fair decisions, had increased concern for others, and were more concerned with fairness than sad allocators.
Better at Persuasion
Evidently, a negative mood leads to individuals processing information more carefully, which helps them improve their interpersonal skills. Not only this, but it also helps them build persuasive arguments as well.
In an experiment, happy and sad participants put forth their views through argumentative essays supporting or criticising a controversial topic. On careful analysis, Forgas (2007) found that sad individuals were much more likely to produce persuasive and concrete information. Those in a low mood presented their argument with tangible information, which alluded to a more accommodating and careful processing style.
Later, the arguments presented by sad participants successfully produced a real change in attitude among other participants as well.
Why Should We Understand Sadness?
Sadness is not just a negative emotion; it seems that it may have some purpose in people's lives. Understanding how sadness can be helpful is crucial to ensure proper psychological treatment or emotional support. If sadness always comes under the category of a defect rather than a useful quality, ensuring proper psychological treatment would be difficult. After all, sadness is a dominant emotion in the human psyche, and misunderstanding it can have negative consequences.