KISHTWAR, AUGUST 25: ISZL; An Inter School Zonal Level (ISZL) Athletic Meet was today organized by the Department of Youth Services & Sports Kishtwar.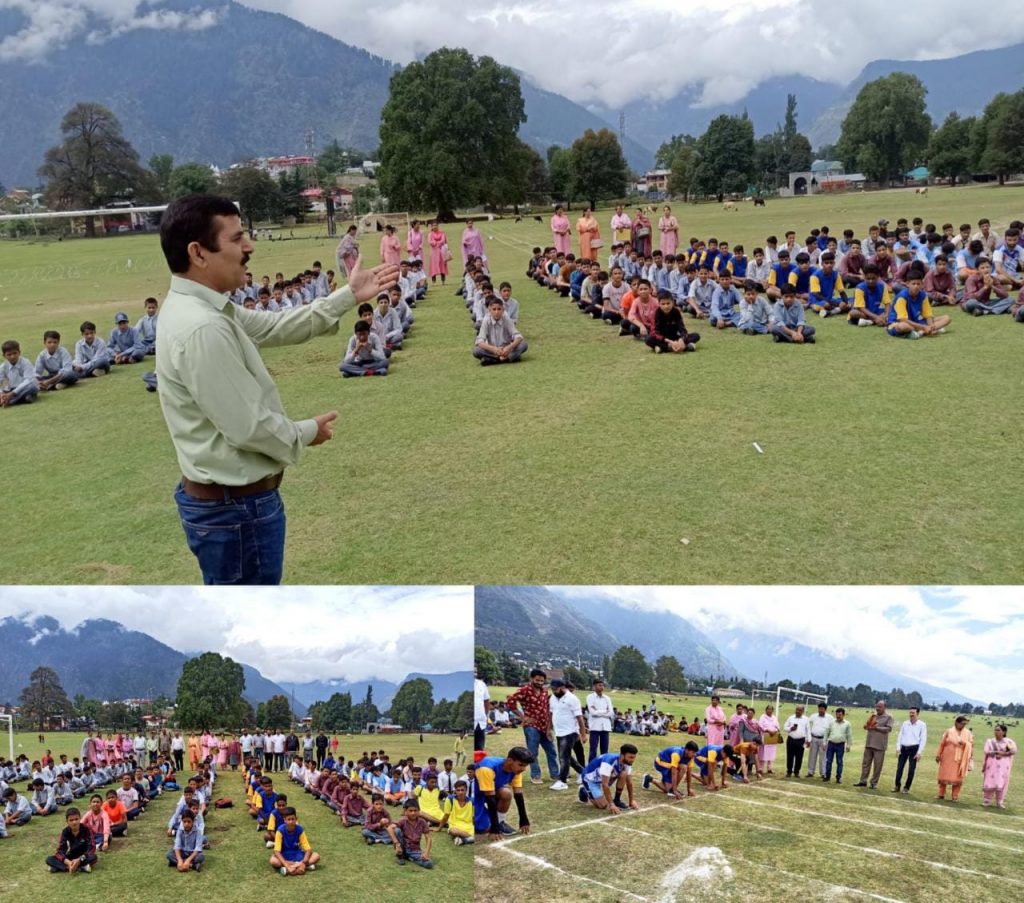 A good number of students from different Government and private schools participated in the mega event organised on the directions of Director Youth Services & Sports J&K, Subash Chander Chibber.
Block Development Council Chairman Kishtwar, Suresh Kumar Sharma was the Chief Guest at the opening ceremony, while the tournament was held under the overall supervision of DYSSO, Kharati Lal Sharma.
The Chief guests formally declared the event open by lighting the ceremonial lamp.
The sports event witnessed Running, Jumping and Throwing competitions. The budding athletes are being guided by a panel of experts drawn from the field staff of the Department of Youth Services and sports.
Speaking on the occasion, the Chief Guest laid stress on participation of all youth in sports and nation building.