DC asks to launch awareness drive in educational institutions; reviews eradication measures by stakeholder departments
RAJOURI, AUGUST 25: District Development Commissioner Rajouri, Vikas Kundal today chaired a meeting to review the measures taken by stakeholder departments to curb the menace of drug abuse under Nasha Mukht Bharat Abhiyan in the district.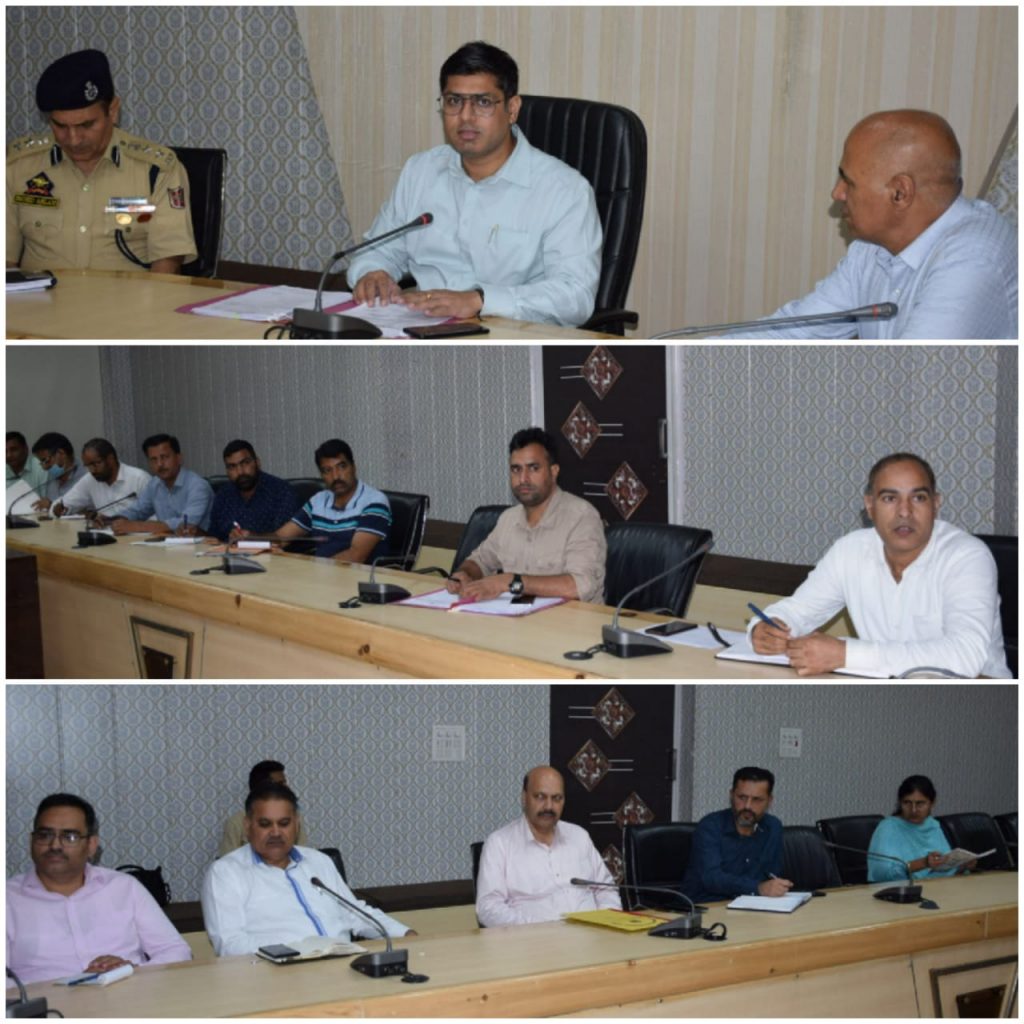 The meeting was attended the meeting Senior Superintendent of Police, Mohammad Aslam; ADC Nowshera, Kartar Singh; ADC Sunderbani, Vinod Kumar Behnal; ADC Kalakote, Krishnan Lal; ADC Koteranka, Surinder Mohan Sharma; ACR, Imran Rashid Kataria; ACP, Abdul Rashid Kohli; Chief Education Officer, Shailash Kumari; CMO, Dr Abdul Hamid Zargar; DSWO, Wakeel Ahmed Bhatt and other concerned officers.
The DDC asked the stakeholders to work in close coordination and put in dedicated efforts to make Rajouri a drug free district. He also reviewed the functioning of the drug de-addiction centre at GMC&AH and asked the concerned officer to ensure that all the facilities are provided to the patients.
To identify active drug users in the district, the DDC asked the concerned officers from the ICDS, School Education and Revenue department to conduct a survey and submit the report in fifteen days. It was also decided that special awareness camps would also be organised in schools and colleges to educate students about the perils of drug abuse.
Detailed deliberations were held on the modalities for carrying out the survey and study of the areas affected by the menace of illicit cultivation of opium and cannabis.
The concerned officers were asked to identify such areas and submit the report in this regard within the shortest possible time