GDC Boys Anantnag: the undying love and fond memories will stay with us all the time. 
By Younus Rashid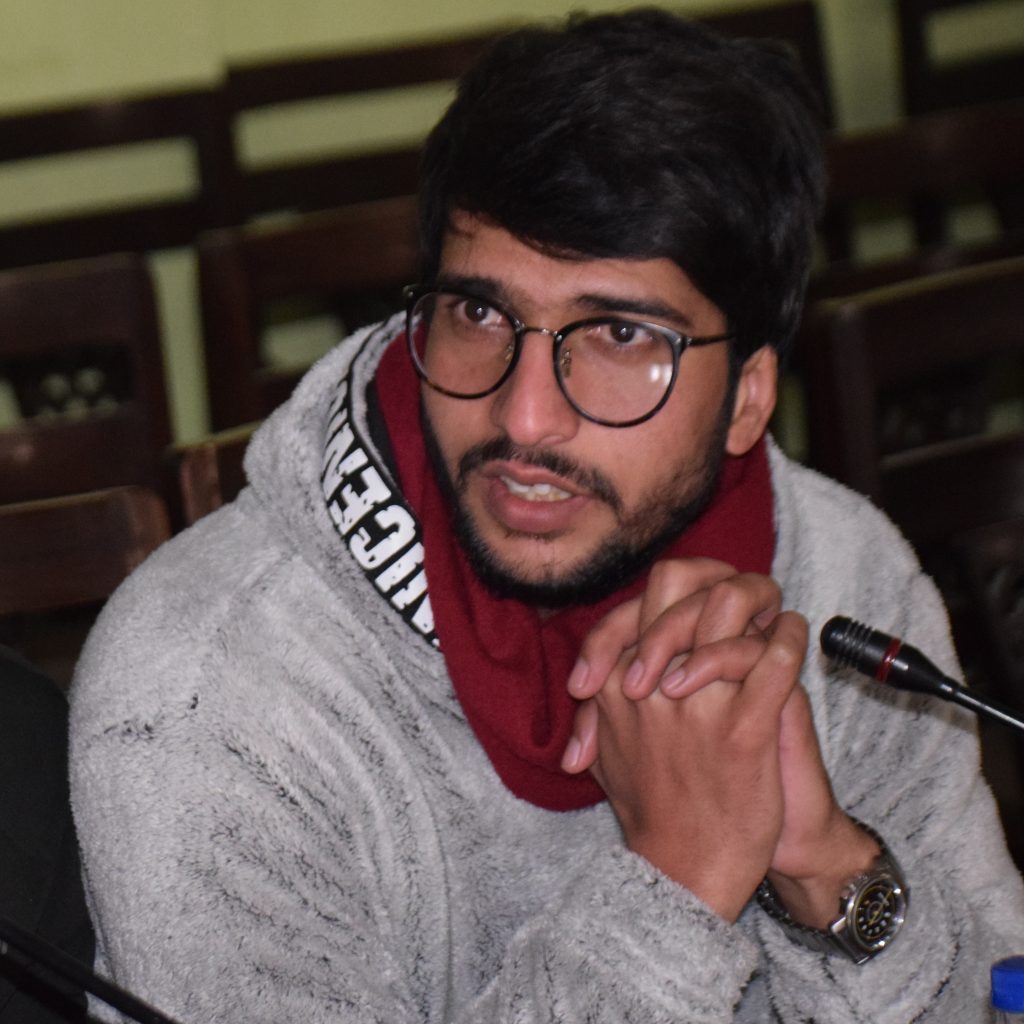 A Journey from Welcome to Farewell: Life is a journey, as Shakespeare says, "All the world's a stage, and all the men and women merely players". Similarly, we play our part, if not in the world, in the college for the time being. And yes, we too create memories, cherish moments, and face anxiety yet emerge victoriously. The college's conference room blossomed on Monday afternoon, with juniors and outgoing students' hunching across the table.
The farewell day isn't typical but bonds freshers and leaves once emotional for a new journey. College farewell tradition has died long before in Kashmir. Yet, our academic juniors made it possible totally out of the blue. And importantly, they set the tone to ring every year for outgoing batches. However, Our college life has been crippled ever since the onslaught of the pandemic, and both cultural and co-curricular activities are thwarted. This farewell, especially in times of difficulty, eventually returned us to moments of everyday life. Thank you, junior mates, for getting us all together. 
From the beginning to this beautiful conclusion with the farewell party, we, the students of B.A. English (Hons) experienced a lot at the Boys College Anantnag for over more than three years. But the unfortunate and adverse circumstances made us suffer a lot too.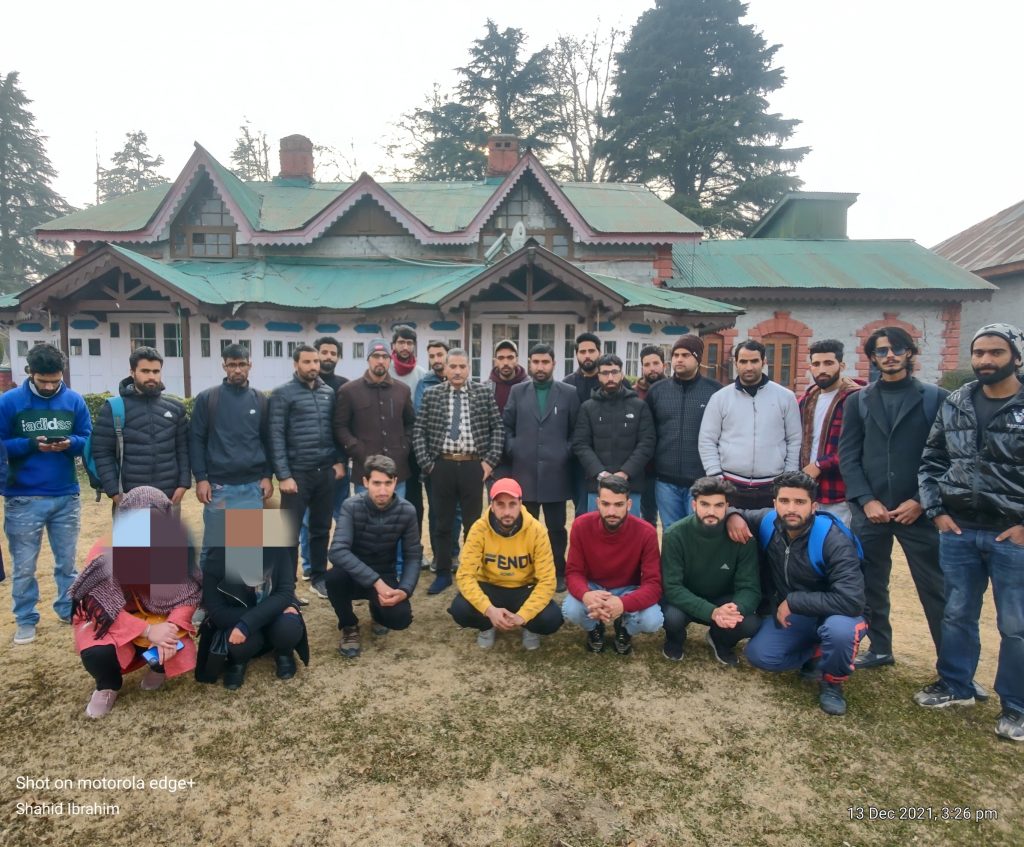 Nonetheless, we became self-reliant in respect of studies. We did not let adverse conditions affect our studies. However, all credit goes to our esteemed teachers, who gave us unconditional support without a reflection of sad countenance over their adorable faces in these daunting situations. We don't have words to express the debt that we owe them.
I remember the day when I felt compelled to give up the honours degree. But one of our esteemed professors gave me the belief to proceed with B.A. honours. They never turned me away when I approached them for needed consults about my studies. Even they, from time to time, suggested what I should read. Their unconditional support and encouragement made me realize how I should believe in myself.
One thing that stunned me and surprised me was when they shared their plights and failures with me. They did not feel ashamed of sharing the experiences they faced during their studies! We all are familiar with the fact that most teachers shy away from communicating their failures to students, and it should be done to encourage students who feel disheartened by their weaknesses.
I know very well that the debt I owe my teacher will never be paid by me. But I can offer what will be in my capability in the future, and my prayers will always be with them.
Maturity is yet to bloom among many college students here; peevishness and egoist behaviour at times deride them and expose them among the young ones. I, too, was supposed to give a farewell speech, but for some reason, I didn't, and now I am trying to express my emotions here.
Respected teachers and students, today you know we are about to say goodbye to all of you. Through thick and thin, we tried to set a good precedent to follow in all these years. 
Respected teachers and students, today you know we are about to say goodbye to all of you. Through thick and thin, we tried to set a good precedent to follow in all these years.
Everything has a beginning and an end: I got into this college on 24th March 2018, and ever since my admission, I have experienced many upheavals. Our education is, above all, the primary victim of every untoward incident in Kashmir, which we all are aware of. And you people know that we are the first batch of English Hons here. Dear students, the primary source of studying these semesters was almost self-study though we can't deny the fact that teachers supported us at their full ability.
Without taking much of your time, Let me make an important point for you here. I will suggest you read English literature history and other books you like. Still, history books are a must-read (The Routledge history of literature in English, The glossary of literary terms, etc.)
Simple graduation is nothing but eligibility criteria to apply for graduation-level posts in SSB and elsewhere. Are Kashmiri colleges an unemployment-producing factory, or are we lacking the modern-day education system? Yet again, It will remain an unanswered question! Where do all these students go after graduation? Very few crack entrance exams in different reputed universities. Many others find their livelihood in companies outside. Importantly, a minor section of graduates find the true meaning of life, its purpose and inspire others in the path. After becoming a degree holder, the first concern of a student is to earn their livelihood without dependence on patents. Due to a lack of avenues, students want to look for a job or work for their convenience. With the dearth of employment in the valley, most prefer to go abroad for private employment. Even some put in their own endeavours to create job opportunities for themselves, but it is not possible for everyone. Allah is the best planner. Tie your knot with Him and hope for the best.
It is pertinent to mention here that the best possible way to make livelihood is to use own potential at own disposal.
On behalf of my classmates, I thank you all to all the English Department staff. Assistant professor Iftikhar Ahmad Lone, sir, we still remember your brilliant art of narrating a story –
Tamburlaine, a play by Christopher Marlowe. Dilruba Rasool Mam (former HoD) for her kind approach and care for students. Your support can't be put in words.
The author tweets @younusrashid97, and for suggestions, he can be reached at [email protected].