30 Kanal land orth 75 crores retrived by Acting upon the instructions passed by Deputy Commissioner (DC) Budgam, Shahbaz Ahmed Mirza, Authorities in Budgam today retrieved KahCharai land from the encroachers during a massive anti-encroachment drive launched today at Humhama Estate, Budgam.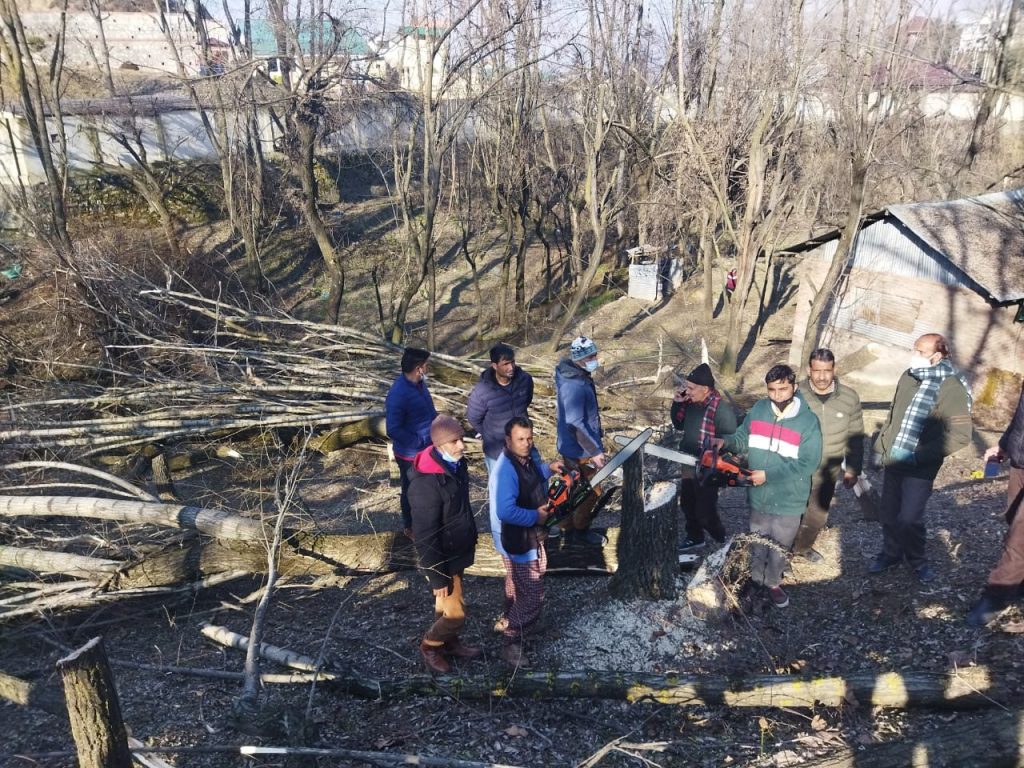 A joint team of Revenue, Municipality and Police departments and Forest headed by Additional Deputy Commissioner Budgam, launched the drive to remove all encroachments on Kahcharai land which can be used for community purposes in the area.
The land under survey no.1026 measuring 30 kanals worth around 75 crores was retrieved during the anti-encroachment drive.
The DC Budgam has given strict directions to speed up the drive against the land encroachments. He said that the drive will continue and all encroachments on State as well as Kahcharai land will be removed. He also said that strict action will be taken against the encroachers for indulging in unlawful activities.
It is pertinent to mention here that the district administration in Budgam has retrieved State and Kahcharai land from encroachers during last year and has launched special drive this year too to ensure illegal encroachment is removed on fast track basis.