Srinagar: Srinagar Municipal Corporation's Anti Encroachment squad today visited varios areas including Karan Nagar, Kaak Sarai, Soura, Baghaat, Sanat Nagar, Byepass, Hyderpora, Gogji Bagh, Wazir Bagh, and its adjoining areas to conduct anti Encroachment drive.
The drive was conducted under the supervision of Chief Anti Encroachment Officer Mr Umar Din, Who was accompanied by the Anti Encroachming squad.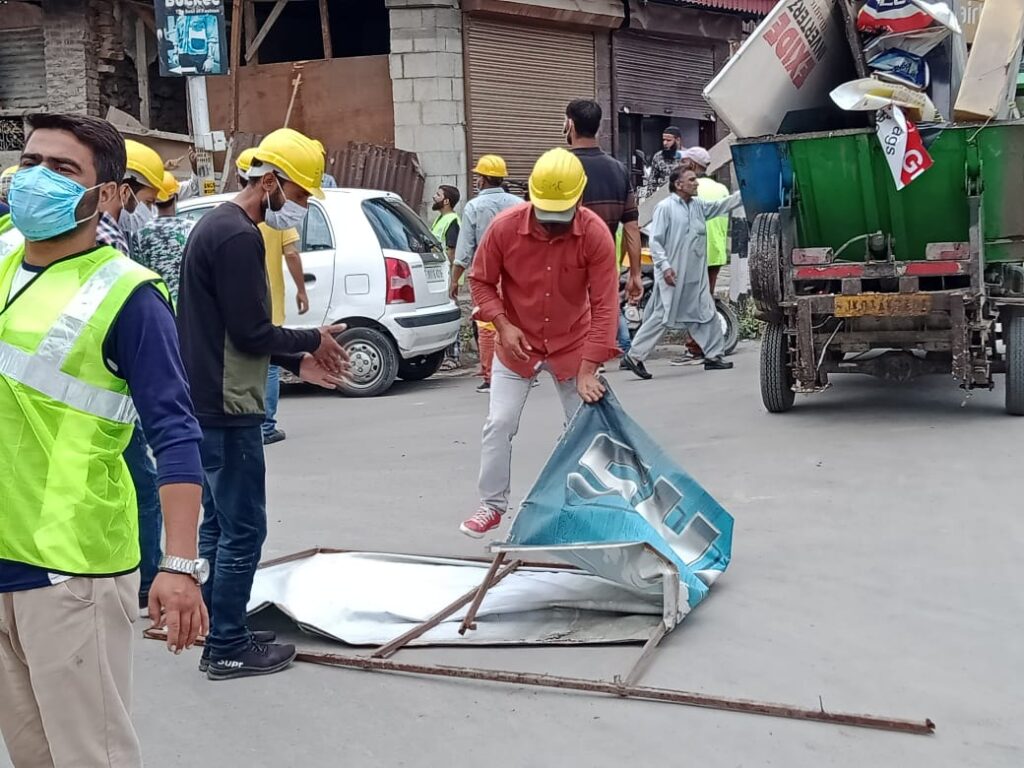 An action against encroachments along mains roads and markets was taken during the drive-by seizing and removing goods displayed by street vendors and shopkeepers outside their shops on the spot.
A campaign to remove unauthorised advertising, hoardings, boards, plastic banners in the city was also launched on occasion.
Hundreds of unauthorised advertising boards and hoardings were brought down during the drive.
SMC will prosecute all the violators and impose fines as per relevant laws for unauthorised advertising hoardings.