The Valley of Kashmir is insanely beautiful and a film city will be a fitting tribute to its rich heritage and syncretic culture.
The G-20 meeting, which was attended by nearly five dozen delegates, including foreign dignitaries from the world's 20 leading economies, culminated on a celebratory note in Srinagar with prominent stakeholders hoping that the event will mark a major turnaround in the development of Kashmir's tourism sector. G20 Reshapes Kashmir's Film Industry
The three-day, extensive deliberations held at Sher-e-Kashmir International Convention Centre, which were attended by Lieutenant Governor Manoj Sinha, Union Ministers G Kishen Reddy and Jitendra Singh, G-20 Sherpa Amitabh and other officials, focussed on exploring the vast tourism potential of Kashmir and promoting 'Incredible India' campaign through film tourism.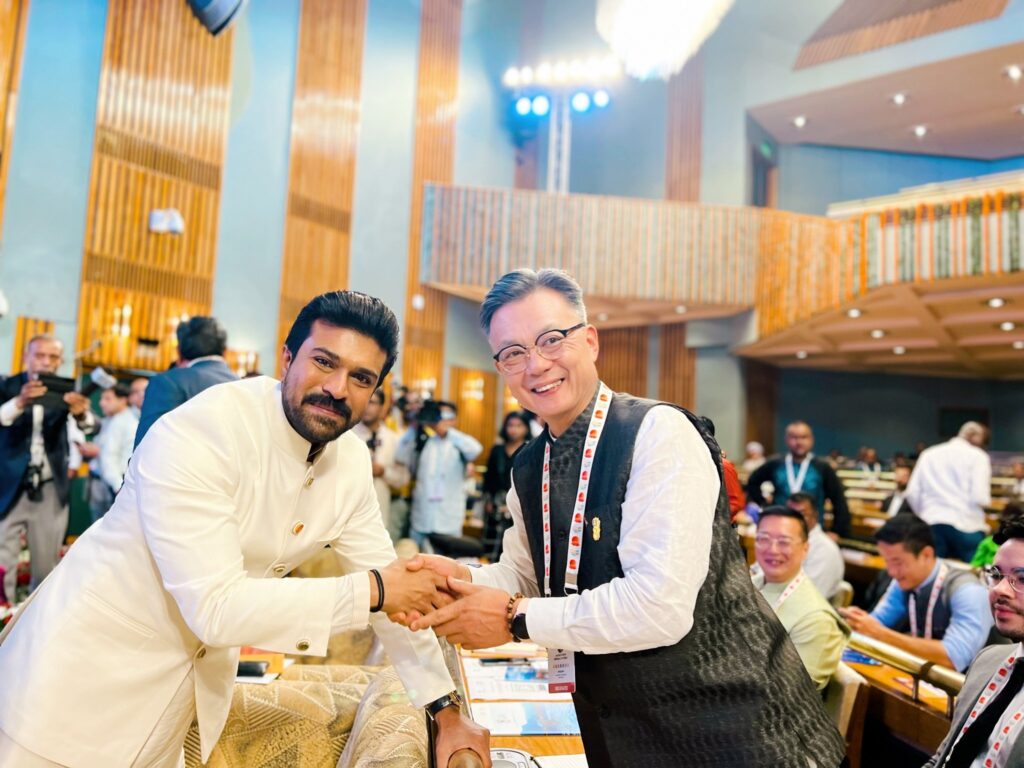 The international event was the first of its kind to be held on the banks of Srinagar's iconic Dal Lake since Article 370 was abrogated and a major takeaway from the event was that Kashmir needs to be opened for national and international filmmakers on a grander scale.
Before the Valley slid down the path of violence and bloodbath, it was a favourite destination for Bollywood's filmmakers, for whom shooting in Valley meant much more than just adding the flavour of majestic mountains and lush meadows to their productions. Bollywood's bonding with Kashmir was more emotional than financial or pictorial.
Given the natural environs, rich history and syncretic culture, Kashmir always had the potential to become a major film production hub. A number of challenges which had turned into roadblocks, preventing the Himalayan region from realising its true potential, have been removed by the government of Prime Minister Narendra Modi.
For Bollywood's big-shots, shooting in Kashmir was much more than just adding the colours of majestic mountains, gurgling rivers and lush meadows to their films. 
With G-20 focus, Kashmir can be promoted as a hub for film production. But the absence of a proper film city, which meets the needs of filmmakers, is a major roadblock which prevents national and international filmmakers from shooting in the Valley.
Of course there are some challenges which need to be overcome before a film city can become a reality in Kashmir. But the government, under Lieutenant Governor Manoj Sinha is going full throttle to ensure that these challenges are overcome.
The administration under LG Sinha, who has a liberal Union government at his back, is working hard to improve the infrastructure in Kashmir which has been a major stumbling block for filmmakers, and the transformation is going to become visible very soon.
The cost of building a film city in Kashmir is also a challenge. The Uttar Pradesh government is building a film city worth Rs 6000 crores. According to rough estimates, a similar venture in J&K may escalate the cost even more, given the region's mountainous topography which increase costs of transportation of building materials and labour.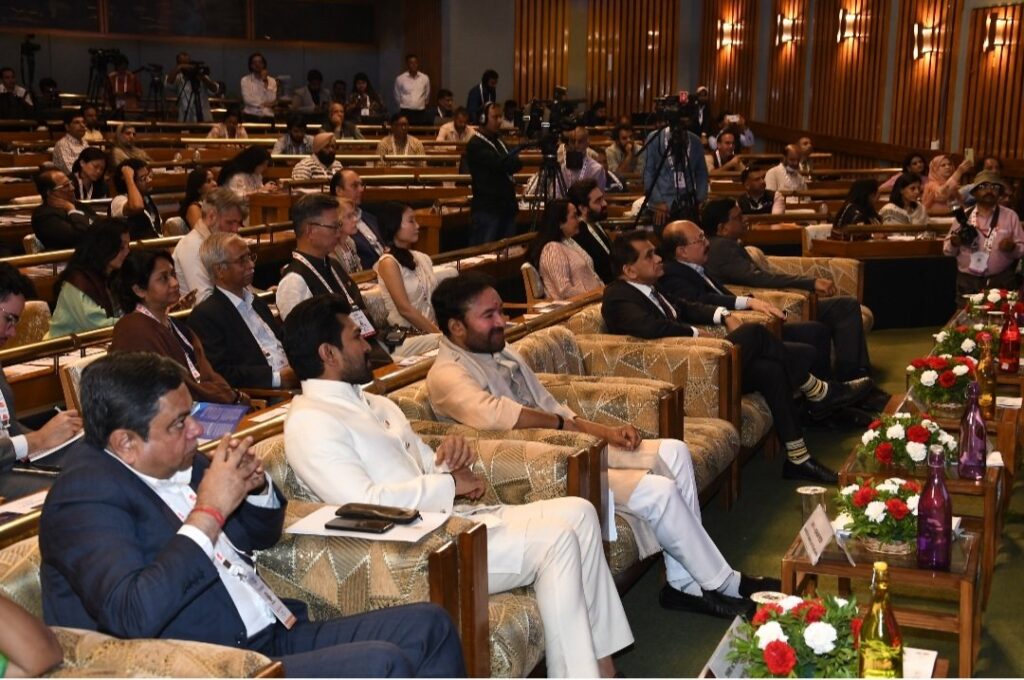 "This is a significant amount of money and it is not clear where the government will get the money from. However, if the Centre steps in, money should not be a problem then," said a senior J&K administration official, wishing to remain anonymous.
The establishment of a film city will provide an important boost for the economy of Jammu and Kashmir which is largely dependent on agriculture. But the competition is tough.
"The film industry is a competitive business, and Kashmir will have to compete with other film production hubs in other parts of the country and around the world. But Kashmir also has a unique beauty that would make it an attractive location for filmmakers. The region also has a rich history and culture that could be used to create compelling films," said Arif Rashid, a local documentary filmmaker.
In the aftermath of Article 370 abrogation, the situation has started to change. Bollywood has already revived its romance with Kashmir. An attractive film policy rolled out by the J&K administration has acted as a bait to draw producers and other filmmakers to shoot their commercial ventures in the backdrop of Kashmir's scenic mountains and gurgling rivers.
A film city could cost more than Rs 6000 crores, given Kashmir's mountainous topography which will increase costs of transportation of building materials and labour. 
Addressing the G-20 meeting at SKICC, Lieutenant Governor Manoj Sinha said that more than 300 films were shot in Kashmir last year and the number is expected to go higher this year.
But while the scenic locales could act as picture-perfect background for romance and adventure films, a move is much more than just that. For instance, a normal film requires shooting scenes in controlled and built-up spaces which are not available anywhere in Kashmir and only a film city can meet that requirement.
Isaac Bhat, a Kashmiri filmmaker who has toured Ramoji Film City in Hyderabad, said that a film city has sound stages which are large, soundproofed buildings used for filming scenes that require a controlled environment.
Then, there are backlots, the outdoor areas which are used for filming scenes that require a specific setting, such as a city street, an airport, a hospital or a forest. The film crew needs production offices to plan and coordinate the production. For the actors, there are costume shops which are used to create and store costumes and makeup facilities which are used to prepare the actors before filming.
A film city also has special effects facilities which are used to create special effects for films, such as explosions and visual effects, editing suites to edit the footage that has been shot for a film, sound mixing facilities for mixing the audio for a film and screening rooms that are used to preview films for the cast, crew, and other stakeholders.
Then there is requirement of massive accommodations, including hotels and lodges for the film crews and cast. With tourism season yet to pick up fully, Kashmir's hotel are already out of capacity. Stakeholders believe that a strong will is required on part of the government and and lot of money to make Kashmir's film city a reality.
"All these installations need to be in only place which is called a film city," Bhat explained.
"A film city in Kashmir will have a positive impact on the local economy. It could create jobs for local people, skilled workers and artists and it could also attract more tourists. The film industry is a major economic driver in India, and a film city in Kashmir could help to boost the economy of the region," said Bhat, who is based in Delhi.
Sajad Hameed, another filmmaker who shoots documentaries for German public broadcaster Voice of Germany, said that a film city in Kashmir could be successful. "If the government is able to overcome the challenges of funding, a film city in Kashmir could have a positive impact on the local economy," Sajad said, adding that a film city in Kashmir could help to promote peace and understanding in the region.
"It could provide a platform for people from different backgrounds to come together and work on creative projects. This could help to break down barriers and promote tolerance in the region," Sajad added.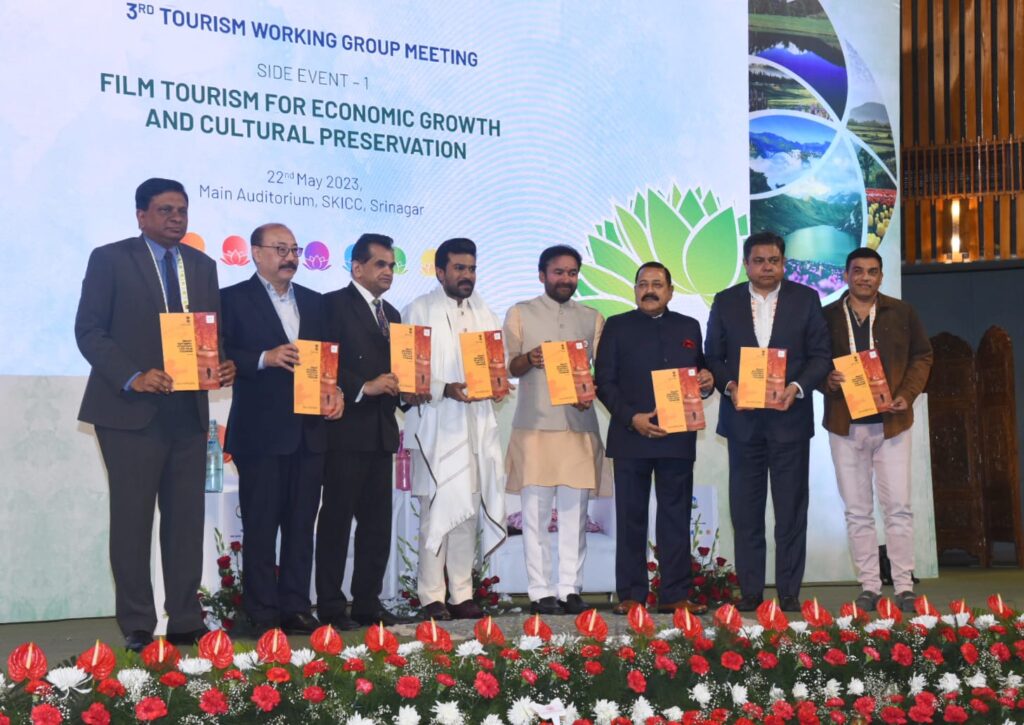 With the departure of G-20 delegates, the J&K administration has a lot of work to do. Besides building on the newly found admiration and love of the international community, the administration should broaden the scope of discussions that were held at SKICC with national and international delegates during the third Tourism Working Group meeting of G-20.
As G-20 Sherpa Amitabh Kant pointed out, Kashmir has something for everyone. It is insanely beautiful and its people are incredibly talented. A film city in Kashmir is possible. It is a doable idea which might change Kashmir forever, for good.