Srinagar, June 17: CRPF's 28th Battalion Organizes Health Camp in Srinagar. In a remarkable and unprecedented endeavor, the team of dedicated officers and doctors from the 28th Battalion of the Central Reserve Police Force (CRPF), stationed at Bemina, exhibited their unwavering commitment to the welfare of the people of Srinagar. On 17th June 2023, they organized a highly beneficial health camp for diabetes and blood pressure checkups at the CTO BSNL office, situated in the bustling Lal Chowk area under the jurisdiction of Kothibagh Police Station.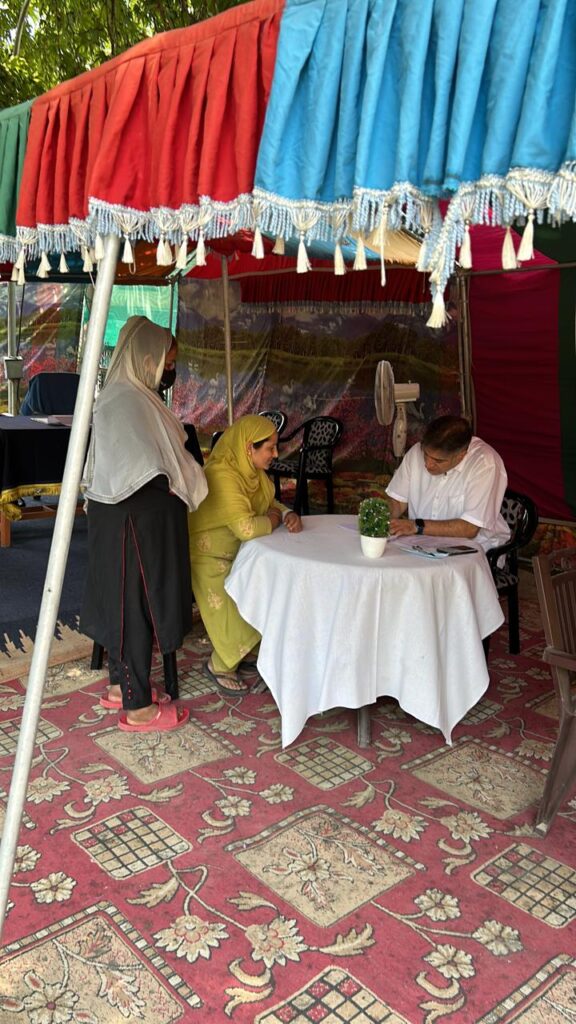 The esteemed inauguration of this significant event was presided over by Shri Rajesh Sankhla, the Commandant of the 28th Battalion CRPF, who was joined by esteemed guests, including M.G Mufti, the General Manager of BSNL, Dr. Suneem Ahmad Khan, Amit Kumar Yadav, Asst. Commandant, Shri Ajay Pal, Asst. Commandant, Rohatash Kumar, Asst. Commandant. The camp not only offered essential checkups but also facilitated the distribution of free medicines to those in need, providing a comprehensive healthcare experience.
The response from the local community, encompassing individuals of all ages, particularly the elderly and women, was overwhelming. A significant number of attendees seized the opportunity to benefit from this exceptional initiative, reflecting the genuine impact it had on the lives of the people of Srinagar.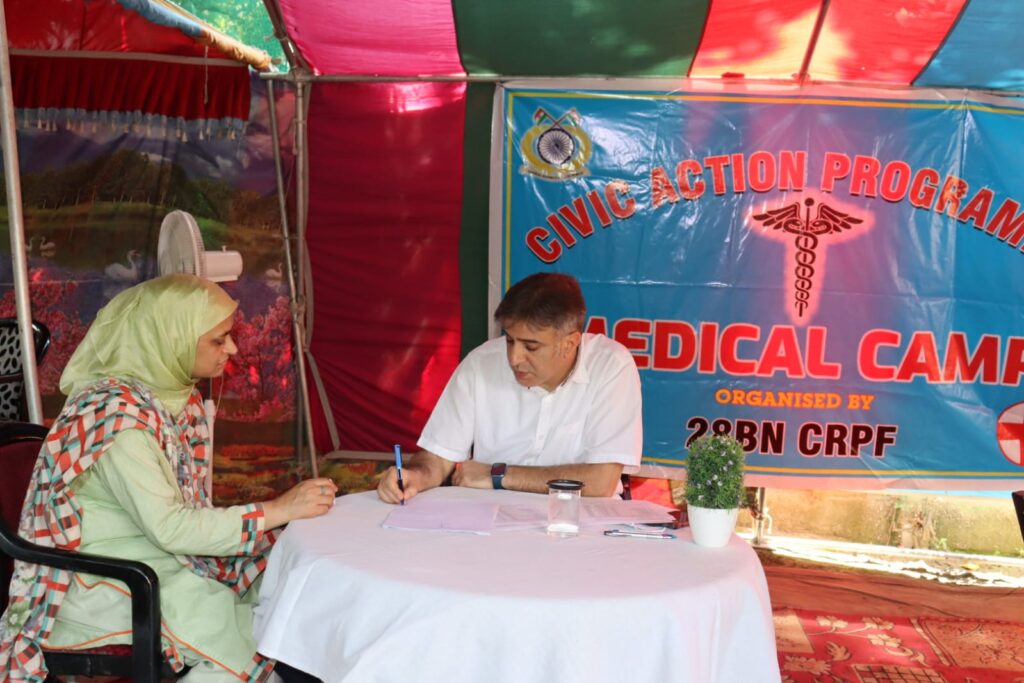 In an address to the media, Commandant Rajesh Sankhla emphasized the regularity with which the CRPF organizes such camps under the "Civic Action Programme." This proactive approach allows them to reach out to underprivileged and vulnerable populations, forging vital connections and fostering goodwill among the local residents. By conducting these programs, the CRPF aims to cultivate a sense of security and assurance among the community, establishing harmonious relations with uniformed personnel.
The local populace wholeheartedly expressed their happiness and deep gratitude towards the 28th Battalion CRPF for creating a friendly and inclusive environment within their vicinity. Through their ongoing initiatives and the organization of such commendable medical camps, the CRPF has successfully built strong bonds between the armed force and the local public, thereby enriching the community fabric and fostering enduring camaraderie.