As Kashmir hosted its first major international event in the form of a G-20 meeting, goals rained instead of stones and boundaries were fired instead of bullets to mark the historic event.
By Tauheed Ahmad
In view of the G20 celebrations, Jammu and Kashmir remained abuzz with sports activities to attract young and budding players. The aim was to identify their high potential for competitive sport and provide them a great opportunity to hone their talent to the next level. Play for G-20
To mark the celebrations, the Department of Youth Services and Sports (YSS) organized a slew of sports and fitness activities across Jammu and Kashmir to nurture young talent, besides recognizing the role of sports in improving public health and well-being.
To spark interest in sports culture, the department adopted out of box ideas to achieve mass participation across gender and all age groups. Sadia Tariq, Junior National Wushu champion, said that G20 has proved fruitful for sports lovers, as massive thrust is being given to sports activities in J&K.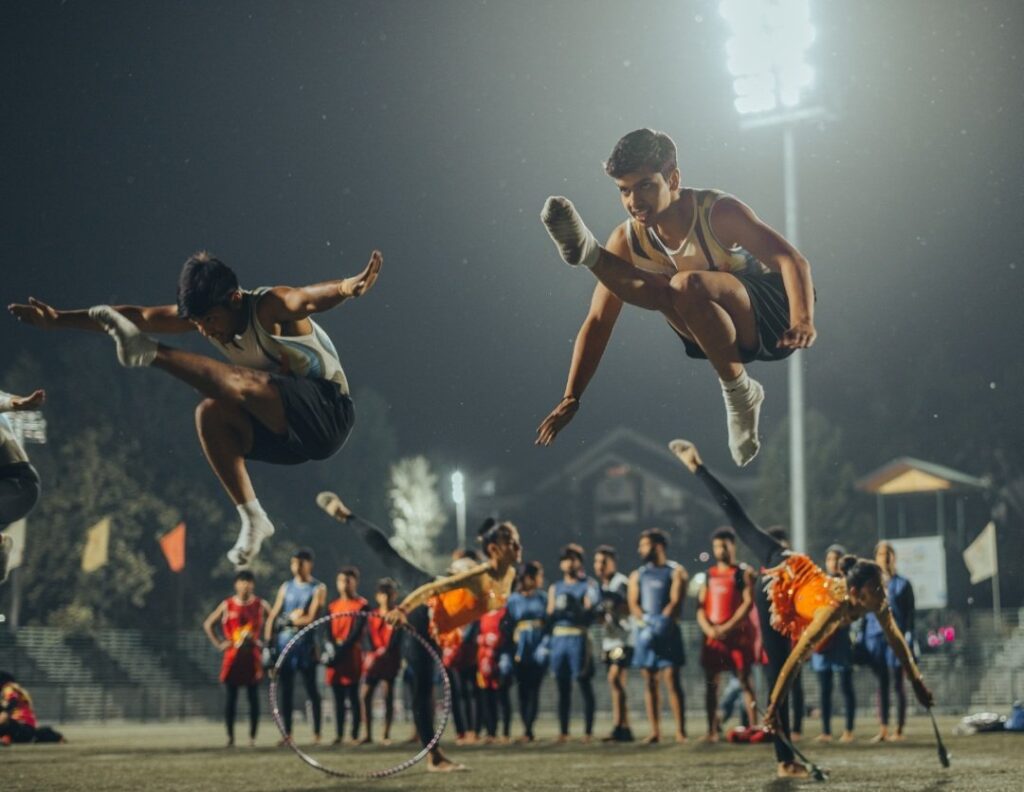 The G-20 event in Kashmir division has created a conducive sports ecosystem where young talent gets nurtured—sports activities gained momentum and youth have been provided a platform to hone their hidden talent, she said.
My request to all the parents of the valley is to support their children, particularly the girls in all fields– they happen to be good in all activities and not let the budding talents waste their talent, she added.
Sheikh Mysha, a budding Badminton player who plays the U13 category, said that G-20 has brought robustness to the training activities of sportspersons, "We are following proper training designs with maximum time for better performance on the court," she said.
Another young Badminton player, Ibrahim Yousuf, said that everyone is happy with G-20, "We feel more motivated and enjoy our training sessions more confidently. We want consistency in the current training schedule for better progress and performance over time," he said.
Maqsood Ahmad, Manager, Indoor Stadium, Srinagar said that the administration believes in the perfection and grooming of young talents into champions, "Currently, we are imparting training to different sports categories for their upcoming matches at the division and national level," he said
"We are moving towards achieving the ambition—our players outshine in every sport be it national or international level," he said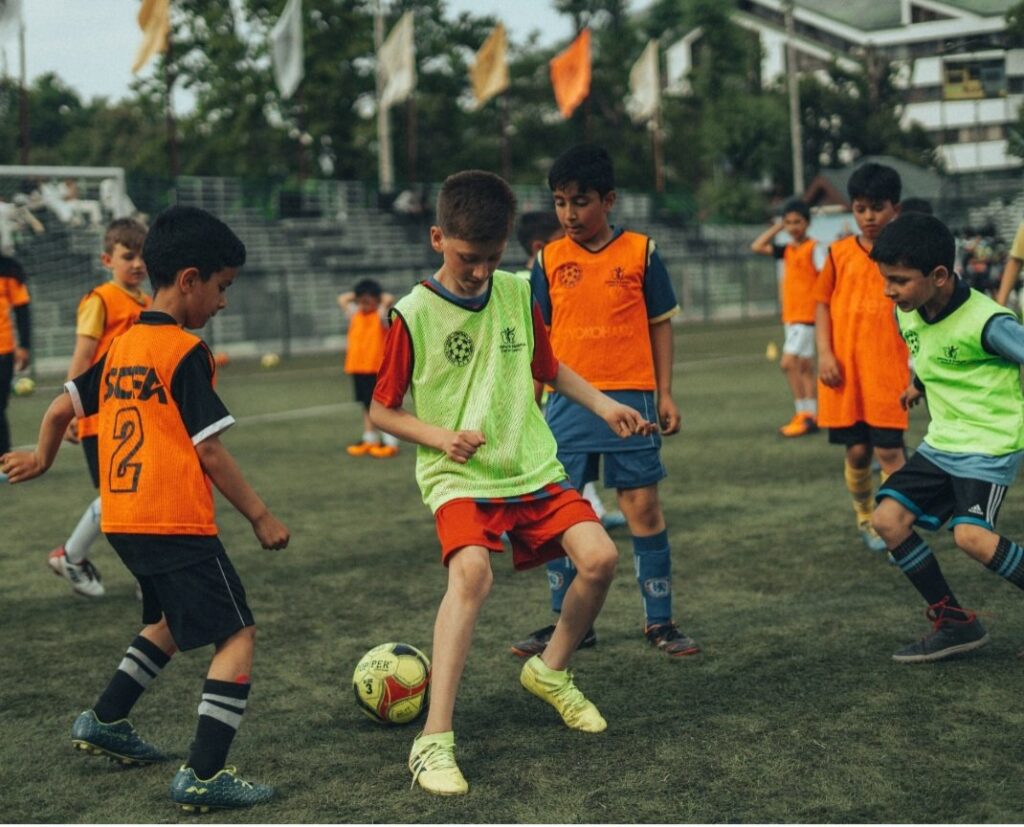 In view of the G20 meeting in Srinagar, our department started to conduct mass sporting events—which brought a positive impact on commoners towards sport; besides, curated sports desire among the young generation, he said.
Pertinently, the department is continuing its activities as per the already issued calendar in connection with the scheduled G20 meeting in Srinagar.
Apart from the G20 celebrations the department has started numerous sports activities in every district of J&K which is being held every year in which a total of around 60 sports activities are being played under different age groups.
After four years, National School Games are being resumed and J&K UT is also going to participate in the scheduled games going to be held in different states of the country.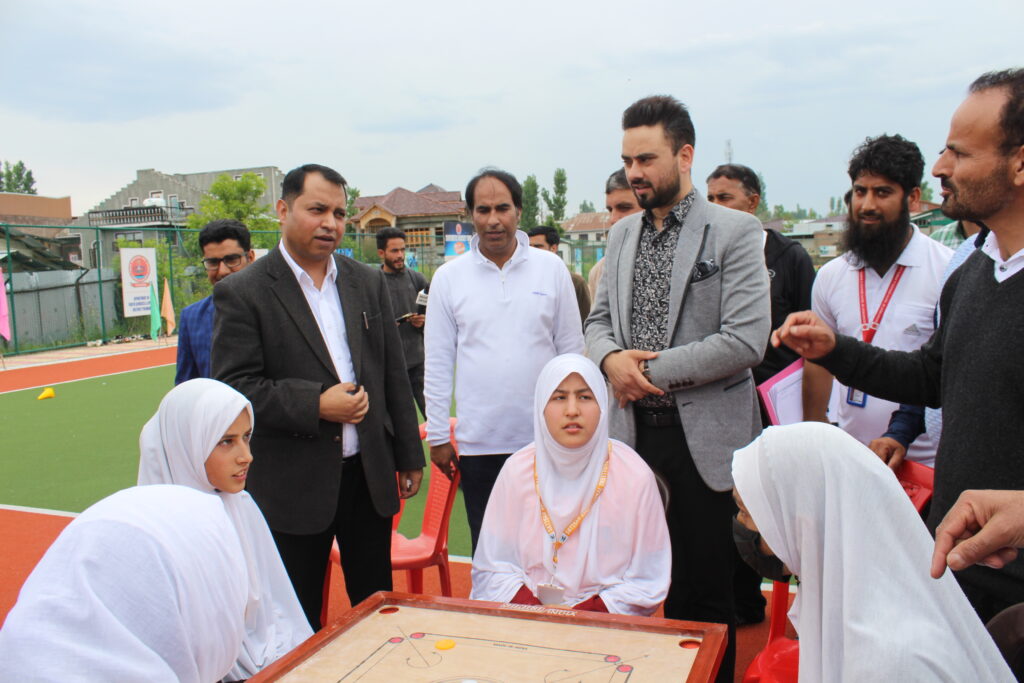 Divulging the information, Waseem Raja, Joint Director, YSS said that the initiative is aimed to promote sports culture among common people with more focus on its role in promoting their well-being, besides highlighting local sporting talent. "These interactive exhibitions provide opportunities for visitors and participants to engage in sports activities, he added.
Aimed at mainstreaming the sports culture in the J&K, We have broadened our scope through multi-sport activities for overall development of individuals of all age groups, he informed.
Pertinently, we have witnessed a significant percentage of sport-lovers participating in ongoing activities in which more than 30 thousand individuals have participated in different sports activities in different districts of Jammu and Kashmir. he said.
"Facilities at district centres are at par with more focus being given on
development and infrastructure up-gradation," he added.
The department in collaboration with other line departments organized several outdoor activities across all the districts of J&K including Nature walks, walkathons, Bicycles rallies, Road races, Anti drug rallies, Yoga, Tug of War, and others also.
Inclusive Sports Initiatives
To boost competitive confidence in sports, the department organized inclusive sports activities that involve persons with disability and promoting gender equality in sports.
Special tournaments, adaptive sports demonstrations, or programs to encourage women's participation in sports remained part of the G20 celebrations in all districts of Jammu and Kashmir.
Sports for specially-abled
In a bid to bolster paralympic sports in J&K, the government carried out a series of tournaments and recreational activities to bring specially-abled students into sports.
Speaking on Para Sports Week organized across Kashmir, Subash C Chibber, Director YSS said that every child is inclined towards sports and the department has brought special initiatives for special children.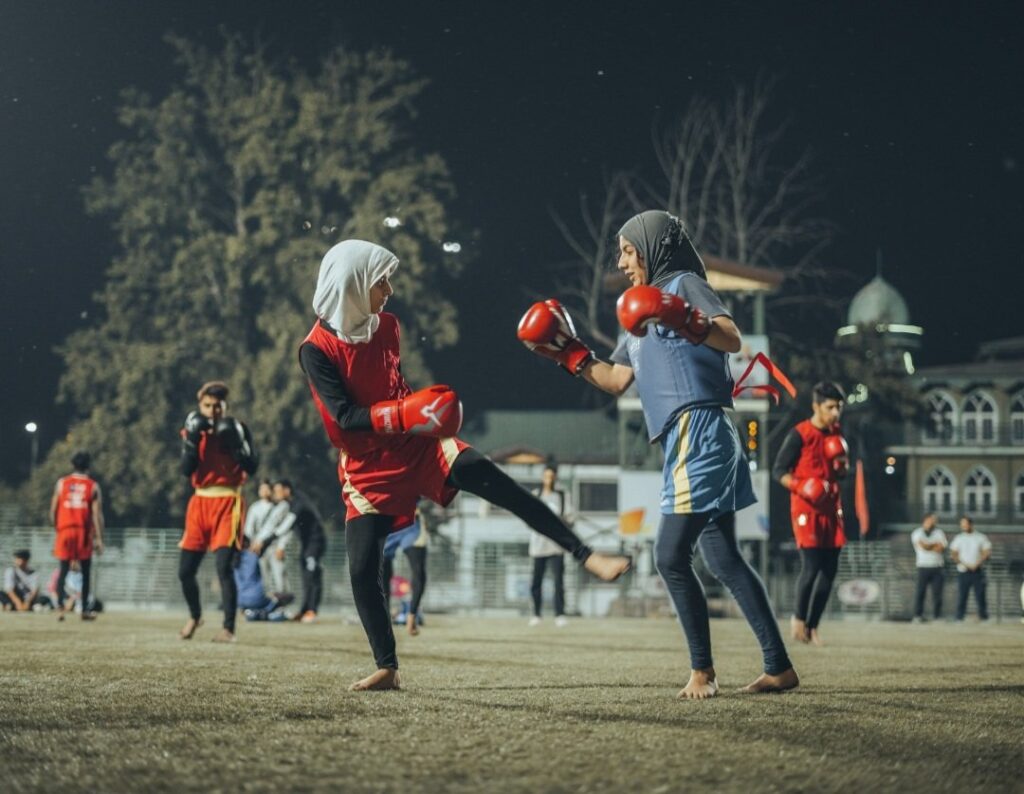 'We nurture them to grow healthy, impart skills, and want to bring them into the fold of sports', he added.
On the occasion, the parents accompanying the students hailed this unique initiative of the department and said that such things should be made regularly.
Chase your sport
Apart from sports, the department also focused on improving the living qualities of the people of J&K under sports for senior citizens initiative by involving youth as well as senior citizens.
Different competitive sports and recreational activities like NatureWalk23, Tug of War etc were organized to make youth visit different historically important and naturally beautiful places of the valley where youth visit different historically important and naturally beautiful places of the valley, and instilled the importance of aspects of National Parks.
Using sports to tackle drug use
In an effort to combat drug abuse and promote a healthier lifestyle, the department under 'Jan-Baghidari' campaign sensitizes elders and sports enthusiasts about the rising issue of drug abuse while highlighting the positive impact of sports in addressing prevalent social challenges.
"To curb drug addiction, sports could be used as antidote to yield better results in molding the energy of our youth towards better future," Director YSS said.
Pertinently, in every event under public awareness cum oath taking program under Nasha Mukht Abhiyan is being held where players solidify the message of creating a drug sensitized community.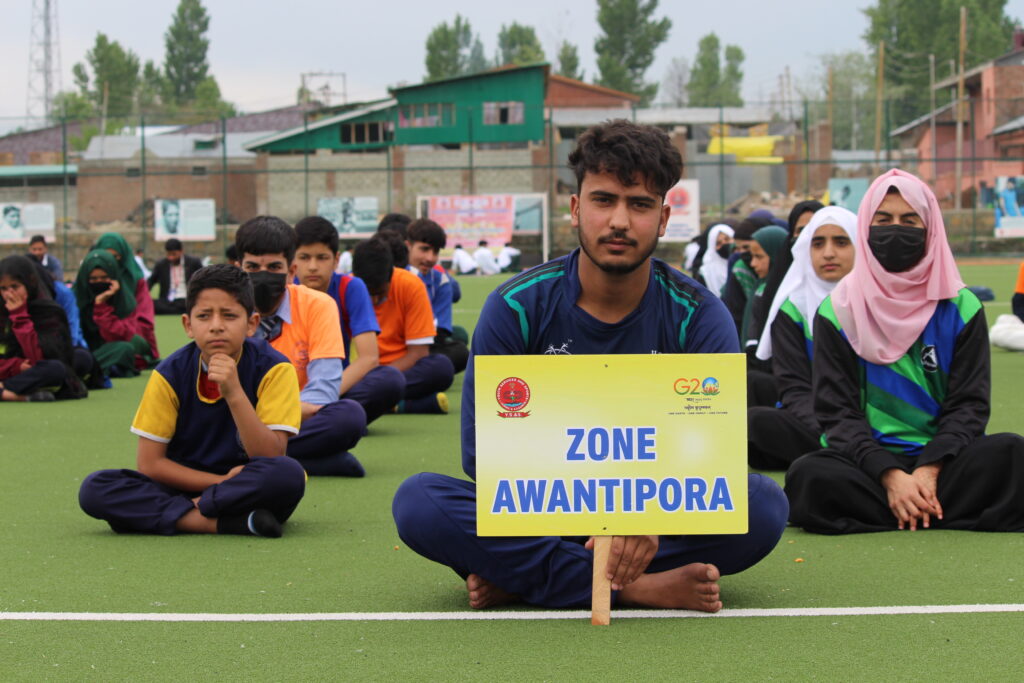 Highlighting the importance of sports to end drug menace, Joint Director YSS, Waseem Raja said that sports has the power to prevent youth from drug use. Sports can be the best attraction for children to utilize their energy towards positive behavior.
Driving gender equality
In a special focus to the gender equality being given to female players, the department has prioritized the inclusion of women in every sports category.
While attending sports event at famous Dal Lake in commemoration of G20 summit in Srinagar, J&K Chief Secretary Dr. Arun Kumar Mehta said that the government is committed to providing opportunities to all, especially women to excel in sports. He further said that J&K women have proved their mettle by winning medals at national and international level.
Sarmad Hafeez, Secretary YSS said that the government will continue to support and encourage women in sports and celebrate their achievements with pride.
Filliping sports infrastructure
To transform the sports ecosystem in the J&K, the Department has spent worth crores on building state of the art infrastructure for sportspersons.
Waseem Raja JD, YSS said that the J&K UT is being developed at par with any other state of the country to provide world class facilities to talented youth.
Under PMDP, Rs 200 crores are being spent for revamping the sports infrastructure to encourage budding talent of the UT.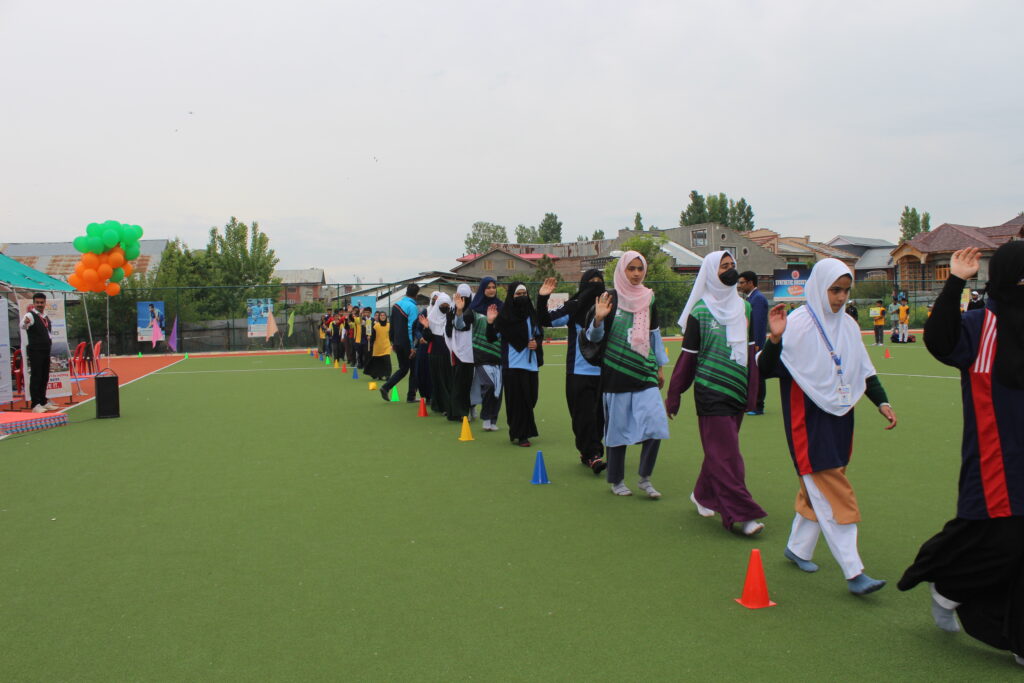 Likewise, several other projects are being executed which includes Artificial Rugby Turf costing 5 Crores, Synthetic Hockey Turf costing 5.5 crores, athletic track at Kashmir University, Khelo Goan in Nagrota and several other PMDP and JKIDFC projects are meant to give new impetus to sports., he added.