Targeted therapies and cellular therapies show promise in treating blood cancers and recent research delivers cutting-edge treatments for haematological malignancies
By Dr Abdul Rashid Shah
In recent years, the treatment landscape for haematological malignancies has seen remarkable advancements. Gone are the days when chemotherapy was the only option for patients. Thanks to a deeper understanding of the molecular mechanisms driving cancer cell growth and survival, targeted therapies have emerged as a new frontier in cancer treatment. By disrupting specific molecular pathways within cancer cells, these therapies can effectively block growth and spread, while also stimulating the immune system to achieve cell death. The result is a more personalized approach to treatment that is tailored to the specific type of cancer, offering new hope to those battling haematological malignancies. Hematological Malignancies: New Treatment Changing The Game
Hematopoietic stem cell transplantation was one of the major innovations in the treatment of haematological cancers. It also helped in understanding the role of immunological intervention to control cancer. Further development of cellular therapies represents a major advance in innovative therapy of blood cancers.
Q. What are the recent targeted treatments of acute myeloid leukaemia?
The standard treatment of Acute Myeloid Leukaemia (AML) is combination chemotherapy and allogenic stem cell transplantation in selected patients.
Acute Promyelocytic Leukaemia (APL) a subtype of acute myeloid leukaemia was the first leukaemia to be treated with targeted therapy with introduction of all trans retinoic acid.
In conjunction with chemotherapy, it resulted in cure in 76% patients.
Treatment of relapsed APL by arsenic trioxide was associated with high rates of durable remissions. In newly diagnosed patients, combination of all trans retinoic acid and arsenic trioxide, produced 96% remissions and low rates of relapses.
In low and intermediate risk APL this combination was superior to all trans retinoic acid and chemotherapy and this non chemotherapeutic combination is now the standard of care.
Various genetic mutations in acute myeloid leukaemia cells which carry poor prognosis have emerged as new targets for therapy.
FLT3 inhibitors particularly midostaurin, gilteritinib and quizartinib have improved survival in these patients.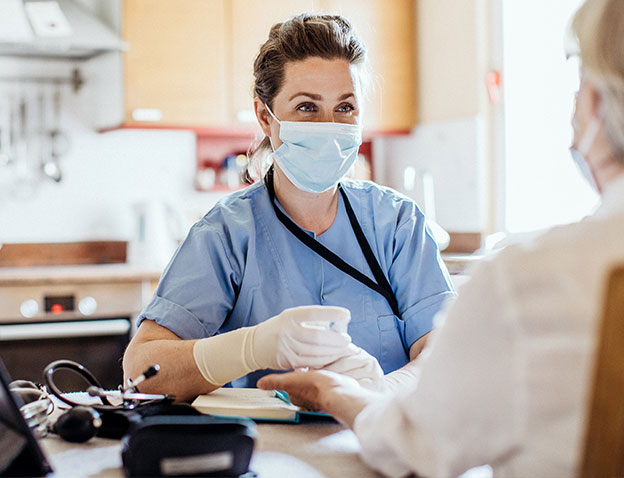 IDH 2 gene mutation is targeted by oral agent enasidenib and results in improved progression free survival in responders.
Venetoclax a BCL 2 inhibitor in combination with either hypomethylating agents like 5 azacytidine or decitabine or low dose cytarabine has produced control of leukemia in patients who are not fit to receive standard chemotherapy or whose leukemia has returned.
Another targeted therapy is a monoclonal antibody, Gemtuzumab ozogamicin directed against CD 33 present on myeloid leukemia cells combined with a cell toxin improves results in subset of newly diagnosed patients of AML and also in patients in relapse. It is after many years we have new agents to treat AML.
Q. What are recent innovations in treatment of acute lymphoblastic leukaemia?
A. The standard of care of Acute Lymphoblastic Leukemia (ALL) is combination chemotherapy and in selected cases allogenic hemopoietic stem cell transplantation. In cases carrying Philadelphia chromosome addition of tyrosine kinase inhibitor like imatinib, dasatinib, nilotinib or ponatinib to chemotherapy with or without transplantation have produced excellent results and are now the standards of care.
The B lymphoblasts carry on their surface antigen CD20 which is targeted by anti CD20 antibody like rituximab. In combination with chemotherapy rituximab results in improved responses and survival in CD 20 positive ALL. Another B cell antigen CD 22 is targeted by anti-CD 22 antibody inotuzumab conjugated with cell toxin calicheamicin ozogamicin. Inotuzumab ozogamicin in combination with chemotherapy has produced promising results in elderly ALL patients. Inotuzumab ozogamicin is superior to conventional chemotherapy in patients with relapsed ALL.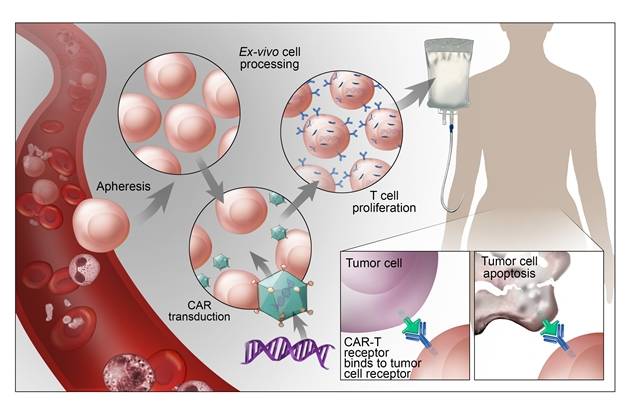 A novel bispecific antibody blinatumomab attaches to CD3 antigen on T cells and CD19 on B lymphoblast and promotes T cell kill of the lymphoblast (Figure 1). Blinatumomab is of great benefit for patients who have minimal residual disease and are at high risk of relapse and in patients with ALL in relapse.
Chimeric antigen receptor T cell (CART) therapy is remarkably effective in relapsed refractory ALL. This important advance is dealt in detail later in this article.
Q. How has the outcome in chronic myeloid leukemia dramatically improved?
A. Chronic myeloid leukaemia is caused by genetic material exchange between chromosome 9 and 22 resulting in production of protein which increases growth and survival of myeloid cells. In the chemotherapy era the median survival of a patient of CML was 30- 60 months and was only curable with hemopoietic stem cell transplantation which was available to a minority of patients. The development of tyrosine kinase inhibitor imatinib represents a major breakthrough in treatment of cancer. It produced complete disease control as documented by blood and genetic studies and prolonged survival. Imatinib along with more potent next generation tyrosine kinase inhibitors like dasatinib, nilotinib, bosutinib and ponatinib has improved survival of CML patients nearly matching the age matched controls. In a proportion of patients with deep genetic response the treatment can be stopped.
Q. Can Chronic lymphocytic leukaemia be controlled without chemotherapy?
A. For decades chemotherapy was the standard of care in patients of chronic lymphocytic leukaemia (CLL). The introduction of anti-CD 20 antibody rituximab and subsequently newer generation antibodies like ofatumumab and Obinutuzumab in conjunction with chemotherapy greatly improved the outcome compared to chemotherapy alone. However, in patients with high-risk cytogenetics and with patients with early relapse the results were poor. Advances in understanding of mechanism of growth and accumulation of CLL cells has led to identification of therapeutic targets like Bruton tyrosine kinase (BTK) and B Cell lymphoma receptor (BCL2 receptor). Ibrutinib, a small molecule irreversibly inhibits BTK was first shown to be effective in relapsed CLL including those with high-risk genetics.
These impressive results have also been reported in patients with newly diagnosed CLL. It is effective alone or in combination with anti CD20 antibody like rituximab or Obinutuzumab, however the treatment has to be given indefinitely. BCL 2 inhibitor venetoclax alone or in combination with anti-CD 20 antibody rituximab or Obinutuzumab is highly effective in treatment of relapsed or newly diagnosed CLL and is used for fixed duration. Recent reports of combination of ibrutinib and venetoclax have produced remarkable frequency and depth of responses, however the follow up is short. Non chemotherapy treatment is appropriate for most patients with CLL and has shown better results than immunochemotherapy a standard of care until recently.
Q. How has survival of multiple myeloma improved?
A. Multiple myeloma is an incurable cancer, the median survival sometimes back was 2-3 years which has now improved to 7 years and beyond. Multiple myeloma was initially treated with chemotherapy. The introduction of autologous stem cell transplantation in fit < 65 years patient improved survival of myeloma patients, however, almost all patients relapse. The novel/ targeted agents which act on myeloma cells and bone marrow microenvironment were first used in relapsed patients resulting in improved progression free survival. These drugs include immunomodulatory drugs like thalidomide, lenalidomide, pomalidomide, proteasome inhibitors like bortezomib, carfilzomib, Ixazomib, monoclonal antibodies like daratumumab, elotuzumab. BCL 2 inhibitor venetoclax, selinexor. Combination of at least two classes plus dexamethasone are used in most of patients and result in higher response rates and depth response. Novel agents are used in maintenance therapy like lenalidomide, bortezomib or Ixazomib and result in improved progression free survivals.
Q. What is CAR T-Cell therapy? What is its current status in treatment of cancer?
A. Immunotherapy enlists and strengthens patients' immune system to control their cancers.  CAR T-cell therapy consists of infusing into patient his immune cells which have been engineered to recognize and kill his tumour cells. In CAR T-cell therapy patients T cells a subset of lymphocytes are harvested through a cell separator and gene for the receptor that binds to a protein on the surface of the cancer cell is added in the laboratory. The special receptor is called a chimeric antigen receptor (CAR). Large number of CAR T cells are grown in the laboratory and infused in patient.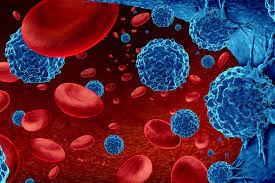 The cells recognize and target the tumour cells (Figure 2). This treatment is potentially toxic. It can produce serious side effects like cytokine release syndrome, B cell aplasia and neurotoxicity and is given approved specialized approved centres. CAR T-cell therapy produced unprecedented durable responses in heavily pre-treated All-in relapse (27 out 30 patients) and in relapsed diffuse large B cell lymphoma leading to FDA approval. Currently CAR T therapy is being evaluated in variety of haematological malignancies
In conclusion remarkably innovative therapies are improving outcome in patients with haematological malignancies.
Dr Abdul Rashid Shah is Consultant Haematologist & Bone marrow transplant specialist in Kuwait Cancer Control Centre