A legal framework based on science that regulates commercial expeditions to Kashmir's eco-fragile mountains and prioritises environmental safeguards over financial achievements is the need of the hour.
By Ajaz Rashid
With the advent of summer, Kashmir will soon open to adventure enthusiasts. Every year, thousands of adventure seekers and trekking enthusiasts hit the Valley's Mountain trails to soak in the beauty of majestic mountains, undulating meadows and scintillating alpine lakes. 'Green' Hiking
In recent years, adventure tourism and trekking has gained momentum in Kashmir. As the number of people hitting the mountain trails has steadily grown, it has added to the changing fortunes of the tourism industry at a time when J&K smashed all the records by witnessing a footfall of 1.8 crore tourists in 2022.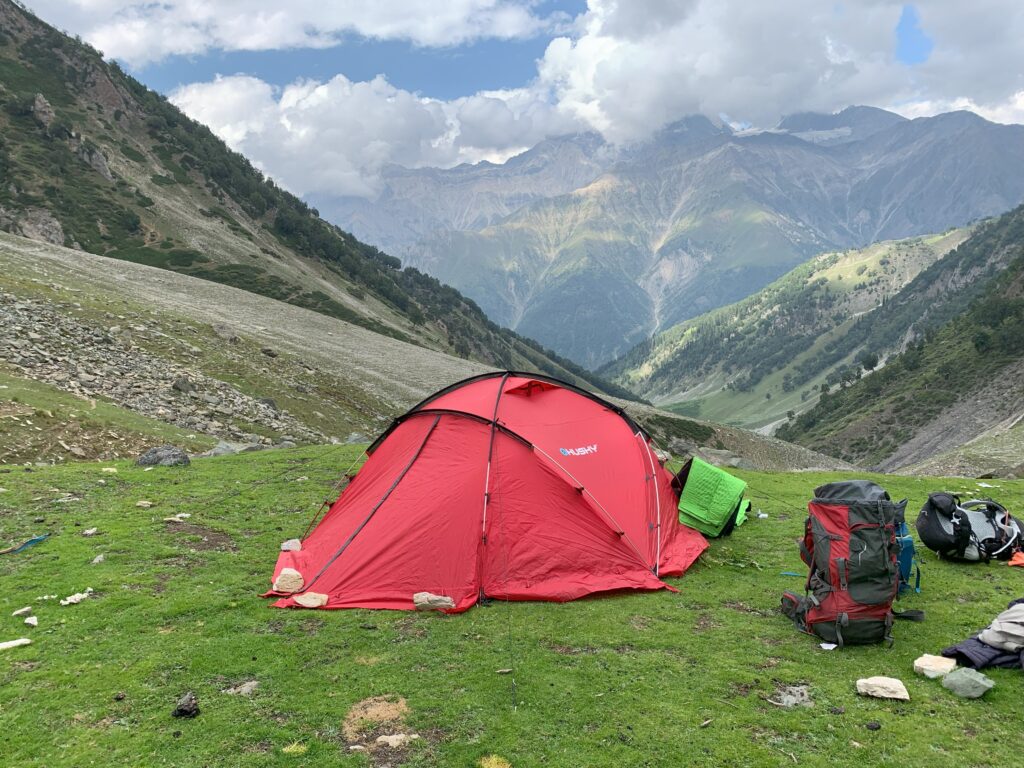 However, despite a massive potential, Kashmir's tourism sector has remained confined to the Gulmarg bowl, the village of Pahalgam and other prominent tourist resorts while adventure tourism was restricted due to a number of political and economic reasons.
Known for its picturesque landscape and natural beauty, Kashmir is surrounded by the Himalayan range which makes it an ideal destination for trekking and other similar adventure tourism activities. With undulating meadows and high mountain passes, the landscape of Kashmir offers adventures that suit enthusiasts of all levels of experience.
"Tourism stakeholders believe that with its majestic topography and high mountains, Kashmir can give Switzerland a run for the money"
Kashmir's topography varies from low-altitude meadows to high-altitude peaks and alpine lakes, providing adventure seekers with a wide range of options to choose from. From easy treks like Gulmarg-Kangdoori, Yusmarg-Dragdolan and Pahalgam-Aru to moderate ones such as Hirpora Lakes, Chandanwari-Shehshnag and Aru-Tarsar and difficult trails such as the treacherous hike to Barafsar, Kashmir offers a variety of choices for amateurs as well as professional hikers.
Some of the most popular trekking destinations include the Kashmir Great Lakes trek in Ganderbal district, the Tarsar Marsar trek in Anantnag district, Yusmarg-Tosa Maidan and Pir Panjal Great Lakes treks in Budgam district and the Amarnath Yatra trek in Anantnag.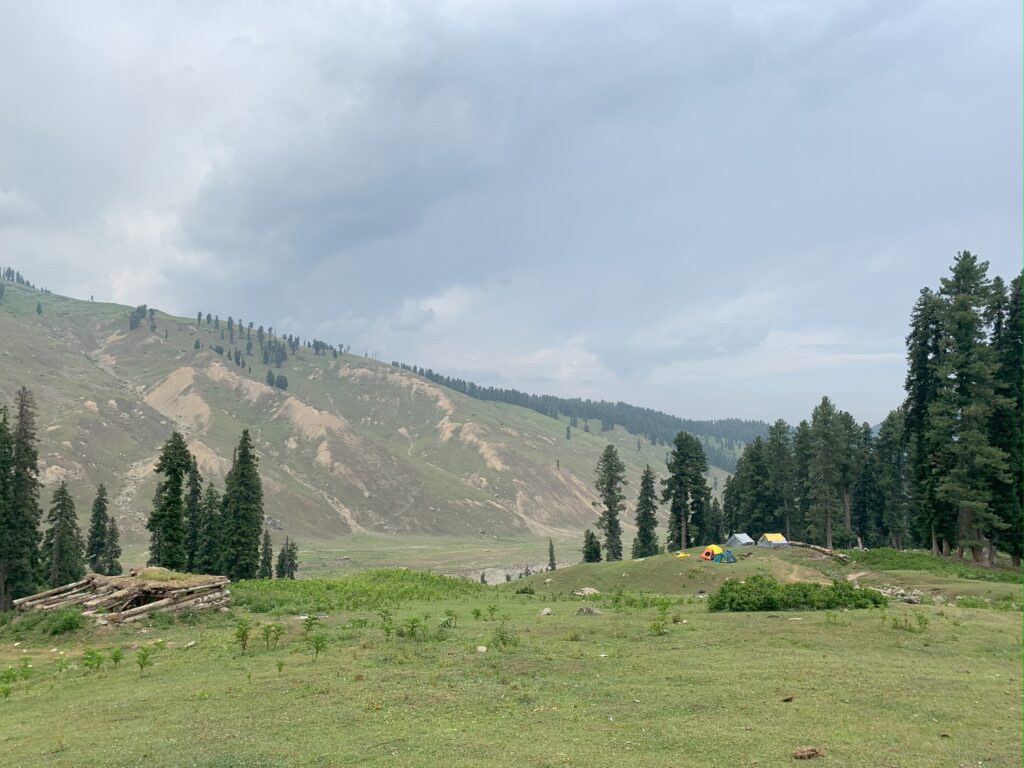 The Kashmir Great Lakes is a seven-day trek that takes you through several lakes and meadows, offering breathtaking views of the lesser Himalayan range. On the trail to Barafsar, the highest alpine lake of Kashmir, one gets to see an imposing view of Mount Kolahoi, the source of Lidder river, with Dodhsar sitting in the lap of the expansive mountain resembling a small bowl.
The Tarsar Marsar trek is a five-day trek that takes you from Aru through Lidderwat to the Tarsar and Marsar lakes, offering stunning views of the surrounding mountains. The trek to Sheeshnag falls on the religious pilgrimage to the Amarnath cave, where a natural ice lingam is formed every year.
"Instead of throwing Kashmir's Mountain trails open to anyone and everyone, stakeholders argue that the entry to these destinations should be restricted with a heavy price cap"
Adventure tourism stakeholders believe that with its majestic topography and imposing mountains, Kashmir can give Switzerland a run for the money.
"Adventure tourism is a niche market that caters to a specific group of people who are looking for unique and adventurous experiences. These tourists are willing to spend more money on their travels and stay for a longer duration," said Basit Ahmad, who runs Team Mountaineers, an adventure company based in Budgam.
According to a report by the Adventure Tour Operators Association of India, the adventure tourism industry in India is estimated to be worth around Rs 1,700 crore, and Kashmir has the potential to tap into this lucrative market and even increase its spread.
Stakeholders believe that adventure tourism can create more employment opportunities if the administration brings in a more liberal regulatory framework and open new trekking trails which have remained unexplored or out of bounds for several years due to the turmoil in Kashmir.
"Trekking expeditions require the services of local guides, porters and other support staff. More expeditions mean more employment. Besides, the revenue can be used to develop infrastructure, such as augmenting the mountain trials and setting up amenities," said Bilal Ahmad, who works in J&K's Tourism Development Corporation.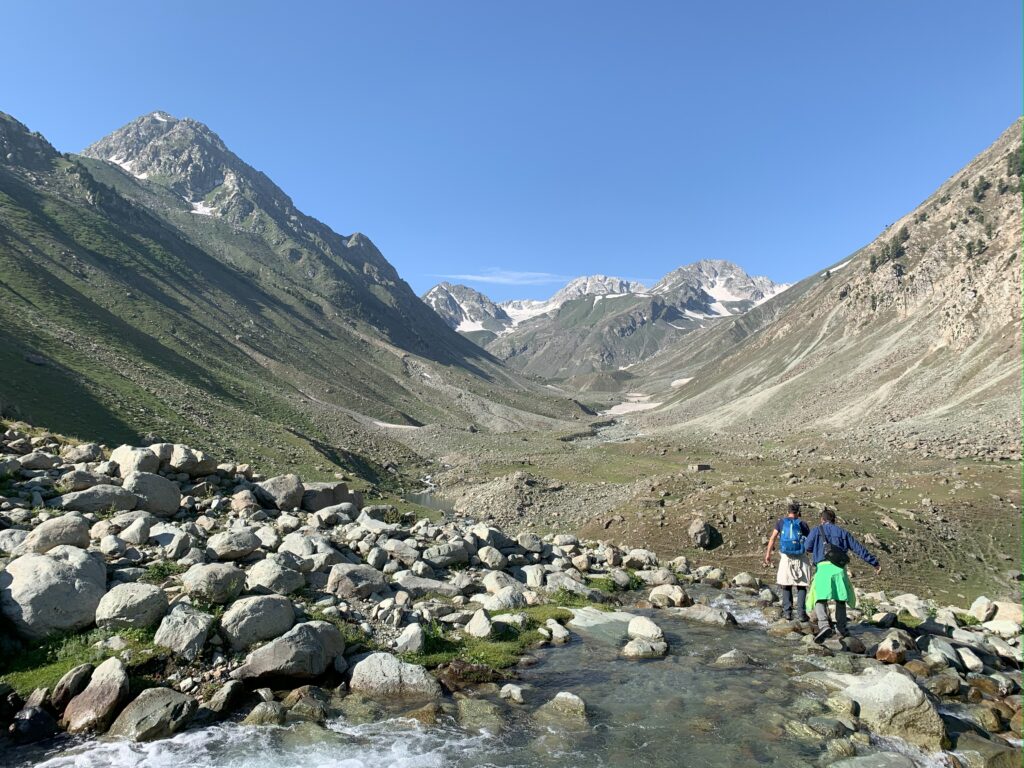 While the stakeholders appreciate the recent decisions of the Lieutenant Governor Manoj Sinha's administration to open and develop more mountain and bird sighting trials in different parts of Kashmir, more needs to be done to promote the region as a niche trekking destination.
Bilal, a trekking enthusiast who has visited more than dozen alpine lakes in Kashmir, said that the J&K government should unleash a major promotion campaign on the national and international levels to attract more tourists which he believes will help in strengthening the local economy.
Gulzar Ahmad, a government-certified mountain guide, told Kashmir Scan that the tourism department should ramp up the infrastructure along the mountain trails to make them more accessible to tourists. "The pathways leading to trekking and other adventure tourism destinations needs to be well-maintained and made safe for visitors," he said.
Gulzar also believes that the administration should use social and print media, and television to promote the stunning mountain trails of Kashmir at national and international level. To its credit, J&K's Tourism Department has collaborated with travel bloggers and adventure tourism companies to promote the region as a major destination for mountain trails.
"The department has also organized adventure tourism festivals and events at Yusmarg, Sonamarg, Pahalgam and other domestic resorts, and also in some states and even at the international level like Dubai to attract more tourists," said an official in the Tourism Department.
However, there are downsides to opening the mountain trails of Kashmir, an eco-fragile region, on a mass scale. An ugly spectacle unfolded last year when empty liquor bottles, beer cans and plastic wrappers were found strewn near Gangbal and Nichnai on the Kashmir Great Lakes (KGL) trail.
With the trekkers' footfall doubling in a year on the KGL trail from 2021 to 2022, the pollution problem is only going to exacerbate in coming years, activists fear. In a two-day cleanliness drive last year, 25 gunny bags of trash were collected by volunteers from Gangbal and Nichnai.
Experts fear that with growing human footprint, the mountains may be unable to withstand this rampant vandalism. This development has ringed alarm bells in the tourism department.
An official privy to the discussions told Kashmir Scan that the stakeholders were being "sensitised" about the importance of respecting the fragile environment by promoting "green trekking" over traditional trekking while discussions were underway to study the impact of increasing human footprint on Kashmir's Mountain ecosystems.
The administration is also mulling to design training and skill development programs for local guides, porters and other support staff with a focus on necessary skills and knowledge to provide tourists with an environmentally sustainable, safe and enjoyable experience.
"The training and skill development programs should also focus on promoting responsible tourism practices and environmental conservation because Kashmir is already facing the consequences of climate change at a fast pace," said Riyaz Ahmad Lone, who runs Kashmir Hikes, an adventure tourism company based in south Kashmir.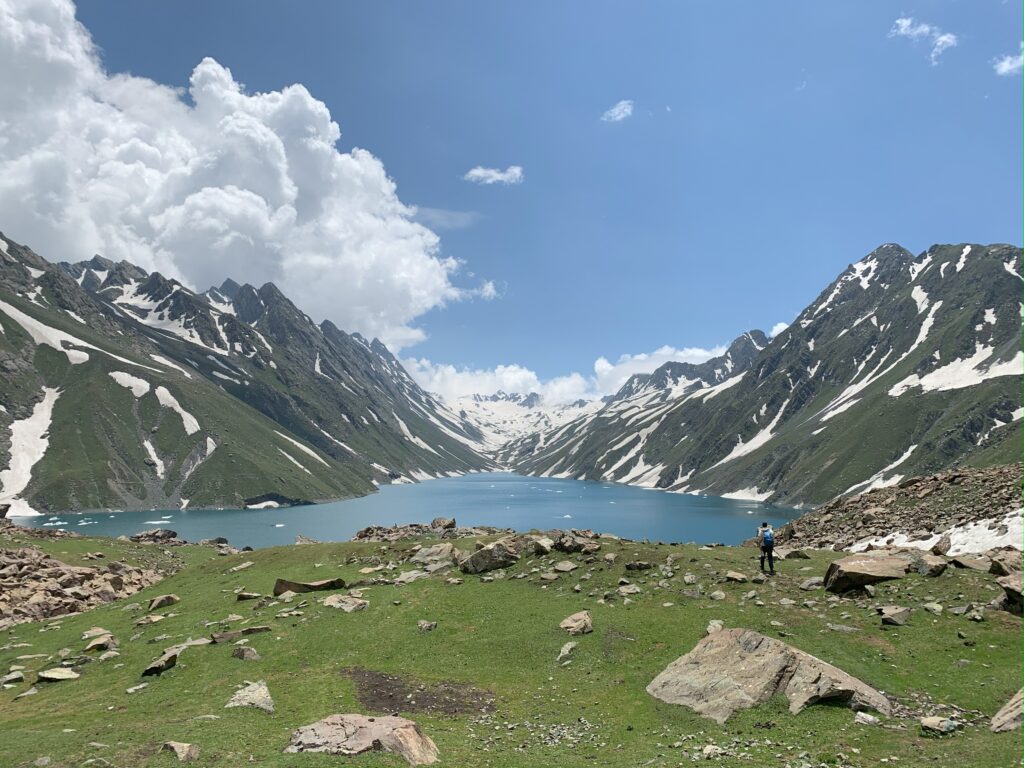 Over the past few years, Kashmir has been hit by seasonal drought and flood-like situations in the same season, the first sign of climate change, and the temperature in the Himalayas has increased at a faster pace as compared with the other parts of the world.
According to studies, Kashmir's glaciers are melting quickly and the time is not far when the glacial melt, which sustains Kashmir's irrigation and drinking water needs, may no longer be sufficient to meet the local needs.
Local environmentalists believe that the dumping of garbage such as plastic increases the ground temperature and irretrievably damages mountain ecosystems. They argue that there is a need for a regulatory framework to ensure that trekkers show respect for the environment.
"The regulatory framework should include guidelines for adventure tourism activities, the certification of adventure tourism companies, and the registration of adventure tourism guides and support staff, and a nodal body which ensures the implementation of this framework," said an environmentalist, wishing to stay anonymous.
Experts also believe that the unregulated human influx into the eco-sensitive mountain trails will only accelerate the glacial melt and put more pressure on the mountain ecosystems that sustain Kashmir and its natural wealth.
Instead of throwing Kashmir's Mountain trails open to anyone who wishes to embark on trekking adventures, some tourism stakeholders argue that the entry to these destinations should be restricted with a heavy price cap for permits.
"In doing so, the administration will not only increase their niche value but also earn more revenue, which will give it more financial flexibility to invest in protecting these trials," said Riyaz Ahmad, of Kashmir Hikes.
However, tourism stakeholders also argue that by promoting adventure tourism and trekking, the administration will diversify the UT's tourism industry which will help J&K's economy in the longer run.
"The traditional tourism industry is heavily reliant on religious tourism and sightseeing, which has its limitations. By promoting adventure tourism and trekking, the UT can attract a new segment of tourists and diversify its tourism industry," said the Tourism Department official.