As roads continue to kill across Jammu and Kashmir, the administration should translate the much-debated ideas of road safety and the end of corruption into productive action.
By Ajaz Rashid
In India, 426 human lives are lost every day in road accidents. The situation is equally bad in Jammu and Kashmir, where road accidents kill more people than some epidemics. Still, the local administration, the traffic department, and J&K Police seem to be unmoved by these tragedies. These days, we hear two or three people die in road-related accidents every now and then. In winter, when the roads are frozen, and slippery conditions become a norm, people die on the road with greater intensity.
The transport system that was invented for human convenience has become an unpredictable death trap. As per the latest reports, the number of people killed in accidents is way higher than the number of people killed in militancy-related incidents in J&K.
The government data, reported by a leading Kashmir-based daily, states that the number of people who died in 5189 road accidents is 677 whereas the number of injured is 7152. Of the total accidents reported in 10 months, 545 were fatal and 4644 were non-fatal.
The most serious accidents were reported from Jammu district at 946, with the highest number (80) of people dying in Kathua district, followed by 79 deaths in Jammu, 61 in Udhampur, where 398 accidents were reported in 10 months.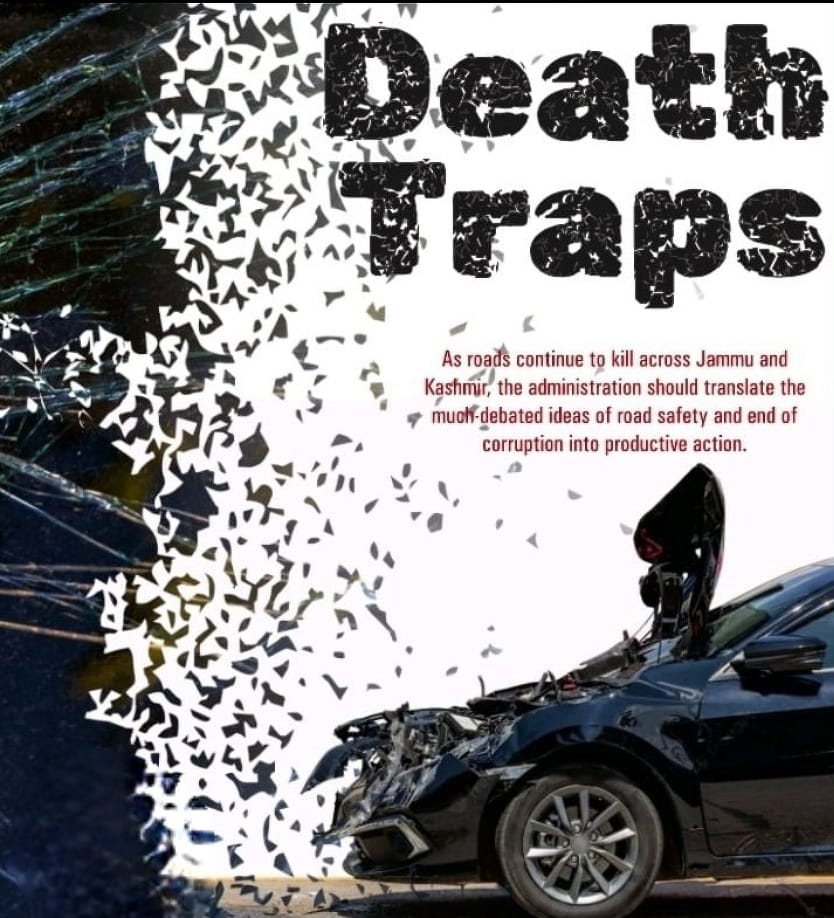 Worst Accidents
One of the worst road tragedy was reported from Poonch on September 14 where 11 people, including four women, were killed after their minibus skidded off the road and fell into a deep gorge near BrariNallah area of Saujian.
While the shock of the accident was far from over, five more people were killed and 12 others suffered injuries when a private bus plunged into a gorge in the same district on the Rajouri-Poonch highway on September 15.
The government data, reported by a leading Kashmir-based daily, states that the number of people who died in 5189 road accidents is 677 whereas the number of injured is 7152. Of the total accidents reported in 10 months, 545 were fatal and 4644 were non-fatal.
A similar horror unfolded in Marwah of the hilly Kishtwar district, which sits at the intersection of Chenab and Kashmir, where eight people died when a Tata Sumo fell into a deep gorge on November 16. On September 5, 2022, five people were killed in two separate road accidents in Doda.
The national highway reported one of its worst accidents on November 14, 2022, when a senior R&B Department officer, among three more people, died in a road accident. On November 29, 2022: four people of a family died in a road accident in Chenani tehsil of Udhampur district.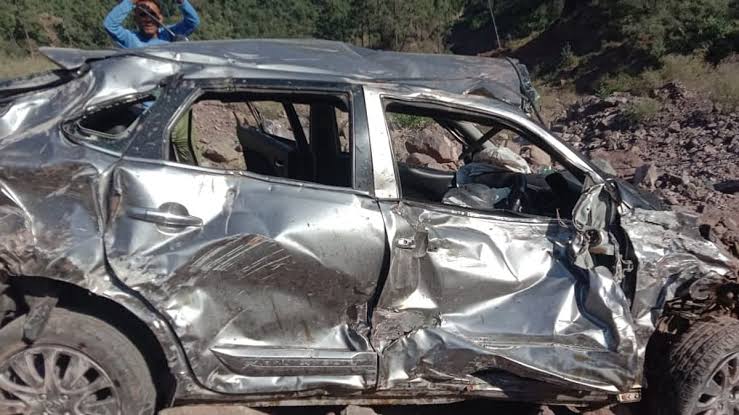 What Does Data Say
In Kashmir province, 366 accidents were reported in Srinagar district, which reported 46 deaths, the highest number among the Valley's ten districts. In the same period, 35 people died in Anantnag, followed by 20 deaths in north Kashmir's Baramulla district.
In 2021, 774 people were killed in road accidents in Jammu and Kashmir, while 6972 suffered injuries. In 2020, 728 people lost their lives in road accidents, and 5894 were injured. The death toll in road accidents in 2019 was 996, with 7532 injuries reported in a 12 months period.
"With proper government oversight, it is possible to eliminate systemic corruption in various departments involved in vehicle certification and issuing of driver licenses"
The situation in the rest of the country is worse. The antiquated traffic management and transportation system resulted in 1,50,000 deaths, with more than half a million injured last year, affirming the country's status as among the riskiest in the world for road users.
Significantly, the counts for deaths and injuries in accidents are viewed as less than accurate. For everyone undertaking a road journey, the risk of a fatal accident has been rising steadily: absolute fatalities in 2014 showed a six percent average annual growth rate compared to 1970 figures.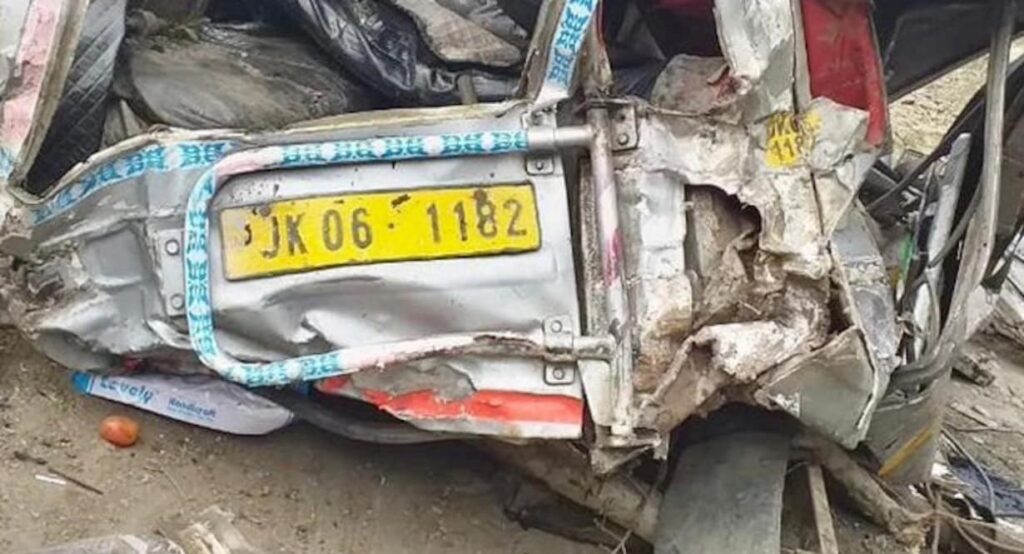 J&K's growing woes
Although we are in the 21st century, the J&K government does not have any scientific accident investigation agency. Neither the authorities are taking any drastic steps to recede the ever-increasing graph of road accidents. Over the past few years, most road accidents have occurred during late night hours and there are many reasons for it.
Firstly, the police, especially the concerned traffic police, have failed to check the driving by people without licenses.
Secondly, there is a dearth of manpower in the concerned traffic department. The administration has not taken any major steps to provide the necessary manpower.
Thirdly, people have turned ignorant and let their younger ones to drive vehicles without proper driving experience.
Fourthly, the roads in and outside J&K are in shabby condition or are not properly designed to save people from road accidents. These are the same obsolete roads that were designed centuries ago. From squeezed highways to convoluted roads along the mountainous death traps, the travel is but without life insurance.
Last but not least, the younger generations feel proud of rash driving, resulting in many such youths losing their lives in road accidents.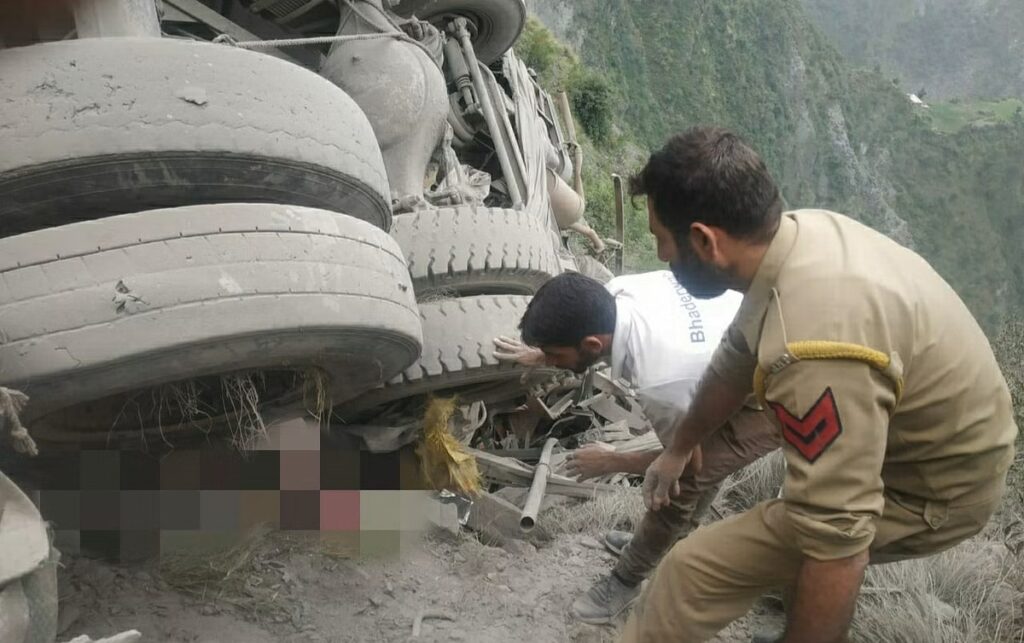 Turning Ideas Into Reality
Under the archaic Motor Vehicles Act and the Indian Penal Code, the police adopt simplistic methods to determine 'driver fault' rather than look at composite factors, including bad road design and failure of civic agencies to maintain infrastructure while fixing responsibility for accidents. Haphazard road planning, inadequate law enforcement, and an exponential increase in vehicles have increased the rate of accidents.
With the empowered oversight of the government, it is possible to eliminate systemic corruption in the transport department responsible for vehicle certification and issuing driver licenses.
Strong policing reduces the risk for vulnerable road users such as pedestrians and two-wheeler riders, who must be compelled to wear helmets. Such initiatives are being taken less often and in capital cities only, but most accidents happen in far-flung areas where the concerned authorities are unmoved. Road Safety Week, challaning, and meetings after meetings have not yielded any fruits. The figures that cropped up should have prompted the authorities to translate those much-debated ideas into productive action.