Srinagar: Director, Jammu and Kashmir Entrepreneurship Development Institute (JKEDI) presided over a one-day awareness cum exposure visit organized by the Institute in collaboration with Institutions Innovation Council (IIC) of Government Degree College (GDC), Beerwah. Startups, innovation, and technology are among the core agenda items of India's G-20 presidency and by conducting such programs, JKEDI aims to extend this agenda and foster a culture of entrepreneurship and innovation among the youth of J&K.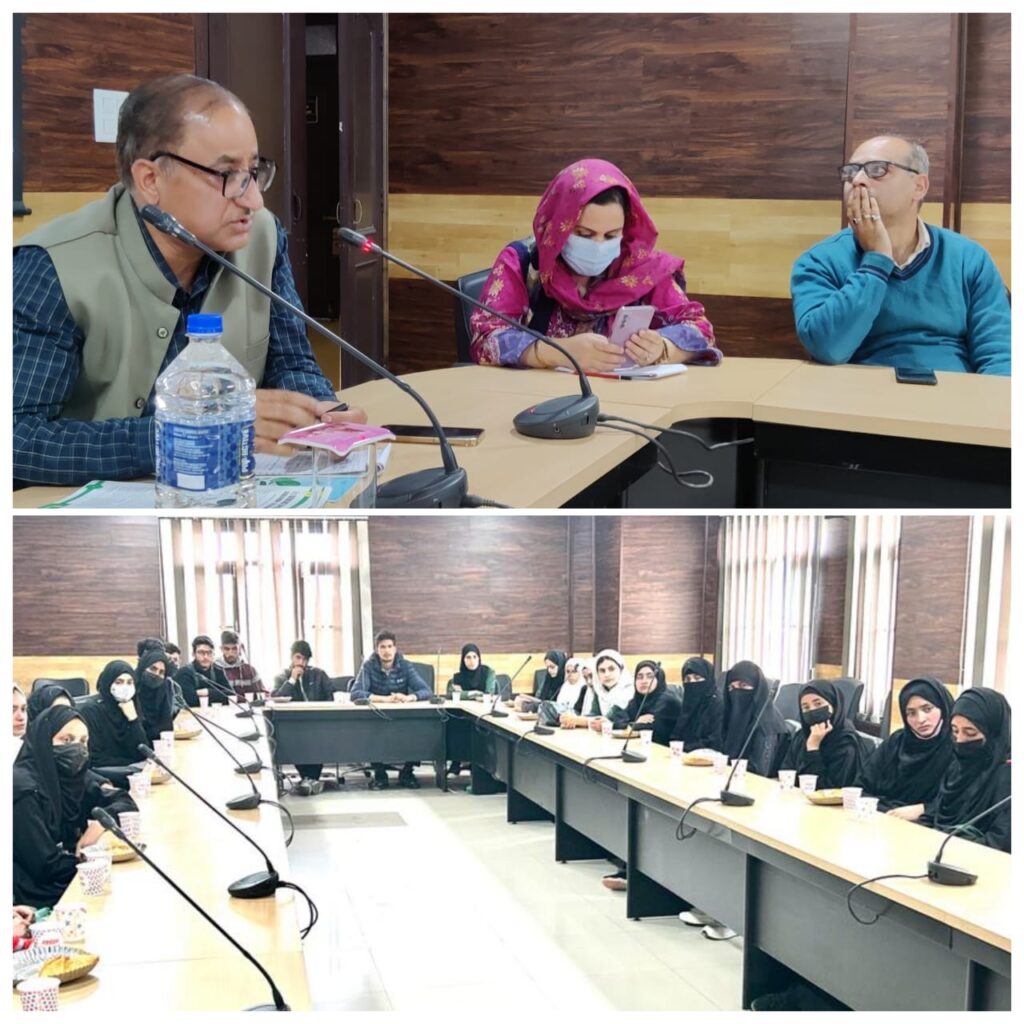 During the visit the students visited the Innovation Labs at JKEDI and interacted with team of Centre for Innovation Incubation and Business Modeling (CIIBM), JKEDI. The team briefed the students about the startup ecosystem of the UT and made them aware about various Government incentives and programs available for aspiring entrepreneurs. The team from CIIBM also informed the students about the significance of India's presidency of G-20 this year and about the Startup 20 consultative group.
"Hosting G-20 summit in J&K presents a diverse opportunity for the startups with innovative ideas looking for access to global markets and investors. It is a platform for youth to come up with disruptive solutions to address issues and problems," said Ajaz Ahmad Bhat, Director JKEDI. He stressed on the students to understand and contribute positively towards making J&K's startup ecosystem sustainable and vibrant, he added.
Senior faculty members and officers of the Institute participated in the program. The program included focused sessions on the startup ecosystem. The students also interacted with the successful entrepreneurs. Ms Saba Shafi, CEO/Founder Guide-The Professional (Marketing & Branding) spoke about her journey, and how she overcame hurdles to run a successful business. Ms. Alfarakh Bashir, Founder, Leading Planners an event management company based in Srinagar also interacted with the students. The students were accompanied by Mohammad Hanief Sofi, coordinator, IIC and Dr. Mansoor Ahmad from GDC, Beerwah.