Ramban: Director, Jammu and Kashmir Entrepreneurship Development Institute (JKEDI) inaugurates 5-day Entrepreneurship Development Programme (EDP) for aspiring entrepreneurs of district Ramban at Industrial Training Institute (ITI), Banihal. The programme has been organized under the banner of Skills Acquisition and Knowledge Awareness for Livelihood Promotion (SANKALP) by district administration Ramban.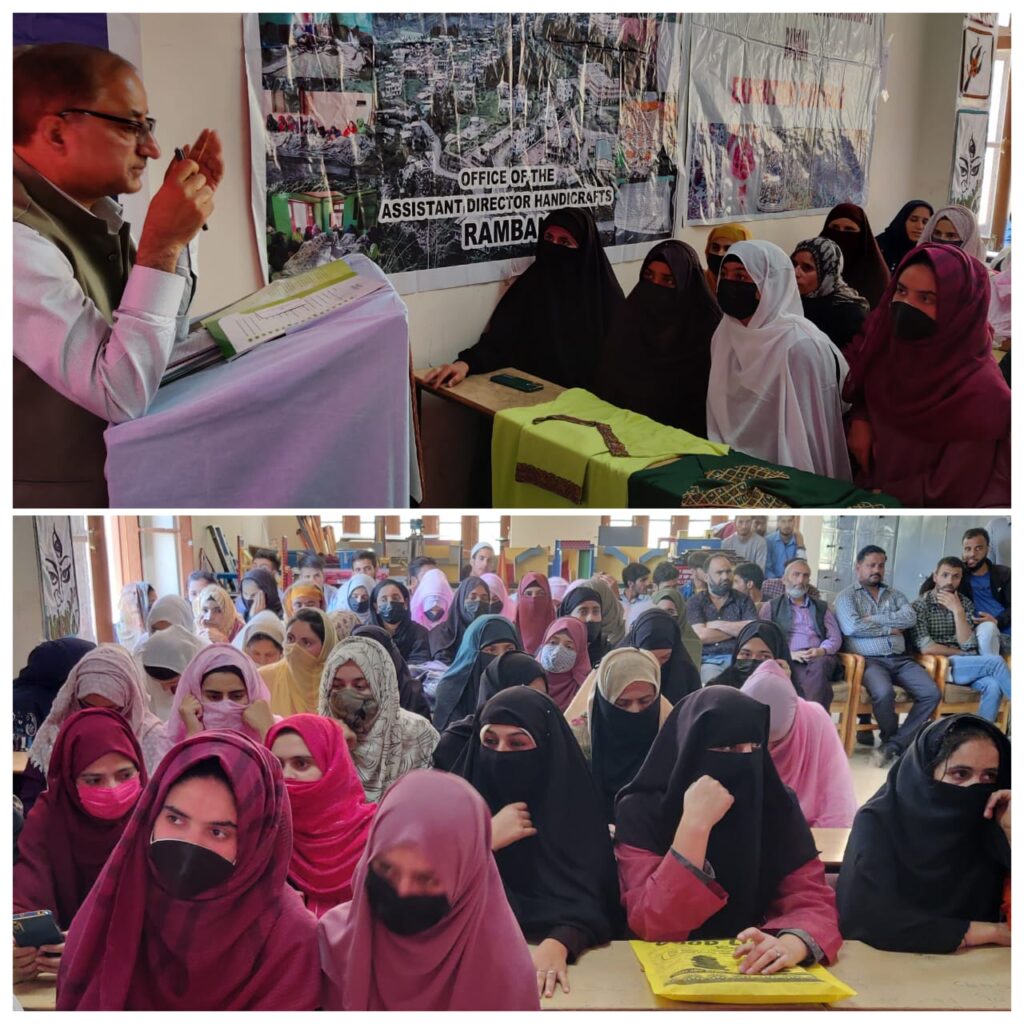 In order to strengthen institutional mechanisms for skill development and increase access to quality and market-relevant training for youth across the country, SANKALP was launched by the Ministry of Skill Development and Entrepreneurship (MSDE), Government of India. It works for Institutional Strengthening at National, State and District level; Quality Assurance of skill development programmes and Inclusion of marginalized population in skill development programmes.
"It is true that the participants present here have undergone skill training in their chosen fields, but a successful business owner must also understand the latest nuances of doing business. It is equally important to understand marketing, branding, and other concepts related to business. Innovation and technology will define your business and will make it unique and successful," said Ajaz Ahmad Bhat (IAS), Director, JKEDI.
During the 5-day EDP, the participants will be apprised about basic business concepts like business plan formulation, marketing plans, accounts management, and many other topics of relevance, so that they can successfully run their businesses. The participants have already received sector-specific short-term technical training in their chosen businesses, and now will benefit from JKEDI's specially curated training modules.
Under the overall banner of "Push Ramban" and through SANKALP, district administration aims at promotion of livelihood by skill acquisition and knowledge awareness of the youth to boost entrepreneurship and local economy. Various departments in district Ramban have identified and mobilized youth to undergo short-term trainings.
The inauguration ceremony was attended by Dr. Sushant Mahajan, Assistant Director, Department of Employment, Superintendent, ITI Banihal, Mudasir Shamas, and District Nodal Officer, JKEDI, Sheikh Ashraf, among others officers.