By Er Ajaz Ahmad
Block chain technology is rapidly gaining momentum as a transformative innovation in the digital world. With its decentralized, secure, and tamper-proof ledger, block chain has the potential to revolutionize the way we store and transfer information online. This technology is already being used in various fields, including finance, healthcare, and supply chain management, to prevent fraud, reduce costs, and improve efficiency. Blockchain Technology: A New Era of Digital Transactions
Block chain technology is a digital innovation that has been designed to arrange data into blocks, which are then interconnected to form a secure and transparent record of transactions. The technology leverages a decentralized system where each participant in the network holds a copy of the ledger. Consequently, any alterations made to the ledger are visible to everyone in the network, making it virtually impossible to tamper with or delete any data.
The adoption of block chain technology has been on the rise as it has the potential to resolve many of the issues related to traditional centralized systems. By leveraging block chain technology, organizations can increase transparency, reduce fraud, and enhance security. This has led to the exploration of various use cases of block chain technology, ranging from finance, supply chain management to voting systems. Additionally, block chain technology has also paved the way for the creation of new digital assets, such as cryptocurrencies.
The impact of block chain technology on various industries is expected to be transformative. As such, its development has become a pressing need of the hour and is being closely monitored by industry experts and analysts. The numerous benefits associated with this technology make it a promising solution to address the challenges facing modern-day systems.
The technology is gaining immense popularity due to its ability to offer a secure and transparent method for storing and transferring information. Its usage has expanded into various sectors such as finance, healthcare, and supply chain management, owing to its capability to prevent fraud, reduce costs, and enhance efficiency. Furthermore, block chain technology is decentralized, which implies that there is no single point of failure, thereby making it less susceptible to cyber attacks like hacking. Overall, block chain technology has the potential to transform the way we conduct business and communicate with each other online, and is therefore being closely monitored by experts and analysts.
Furthermore, this technology is a revolutionary innovation that has transformed the world of digital transactions. It is essentially a decentralized digital ledger that stores data in a secure and tamper-proof manner. This technology is rapidly gaining popularity and being adopted by various industries, including finance, banking, healthcare, and real estate, among others.
As per current data, Jharkhand is the first state in India to implement block chain technology for tracking seed distribution. In addition, fifteen banks, including eleven private and four public sector banks, have established the Indian Banks Block Chain Infrastructure Corporation Private Limited.
Public Block chain
Public blockchains have gained increasing attention due to their openness and decentralization. They offer unrestricted access to the network for anyone who wants to participate, allowing them to read, write, and verify transactions on the blockchain. The transparency and immutability of public blockchains make them an ideal choice for applications such as cryptocurrency, where trust and security are of utmost importance. Bitcoin, the pioneering cryptocurrency, is the most notable example of a public blockchain.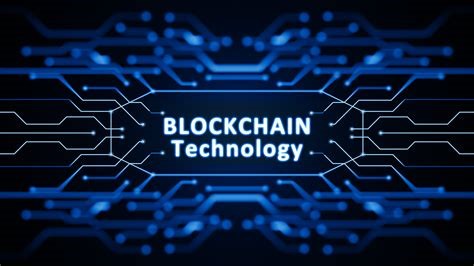 Private Block chain
Private block chains are a type of block chain network that is restricted to a select group of participants. These closed networks are often utilized by enterprises and organizations to secure their internal data and transactions. With private block chains, organizations have the flexibility to customize the network to meet their specific needs. As a result, private block chains can offer faster transaction speeds and lower transaction fees compared to public block chains.
Hybrid Block chain
Hybrid blockchains merge features of public and private blockchains, providing the advantages of both. In particular, they allow certain aspects of the network to be publicly accessible while keeping other parts private. Hybrid blockchains are widely used in supply chain management and logistics, where security and transparency are essential. By blending the strengths of public and private blockchains, hybrid blockchains offer a flexible and powerful solution for businesses seeking to optimize their operations.
Permissioned Block chain
Permissioned blockchains function much like private blockchains, but with a key distinction: access to the network is restricted to authorized users only. These approved participants are the only ones able to read, write, and validate transactions on the blockchain. Permissioned blockchains are particularly common in fields like healthcare and finance, where compliance with rigorous regulations is a top priority. By limiting access to a select group of trusted parties, permissioned blockchains offer a secure and reliable means of managing sensitive data and transactions.
The world of blockchain technology is vast and varied, encompassing a diverse range of types and applications. Understanding the nuances between them is critical in determining which type of blockchain is best suited for a specific use case. Whether it's public or private, hybrid or permissioned, blockchain technology holds enormous potential for transforming the way we store and transfer data. At its core, blockchain is a decentralized system that creates a secure and transparent record of transactions. By distributing a copy of the ledger to each participant in the network, any modifications to the ledger are visible to all and cannot be easily tampered with or erased. From finance to logistics to healthcare, blockchain technology offers a powerful tool for streamlining operations and enhancing trust in transactions.
The author can be reached at [email protected]