Actor Amitabh Bachchan took a fan's help to reach his work location recently and thanked him in a new post. Taking to Instagram on Sunday, Amitabh posted a photo in which he was seen taking a bike ride with a person. He was seen riding pillion wearing a black T-shirt, blue trousers and brown blazer. Amitabh Bachchan completed his look with white sneakers.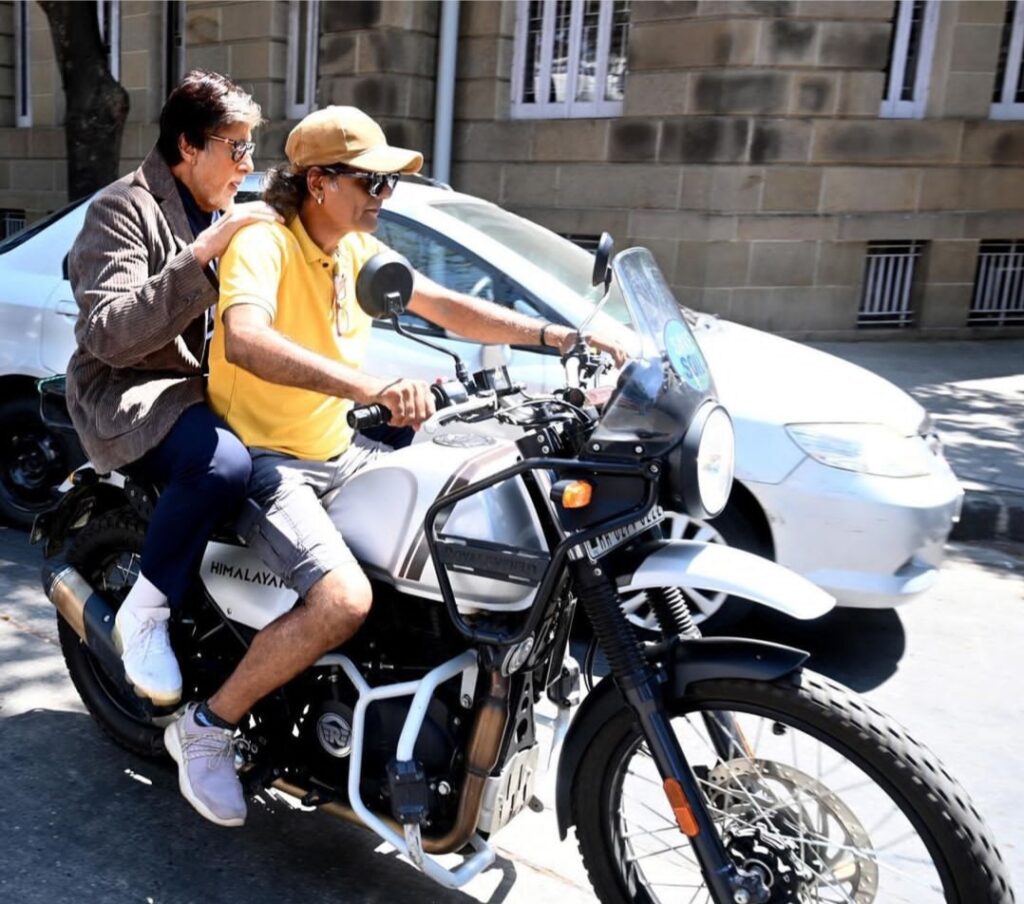 Sharing the photo, Amitabh Bachchan captioned the post, "Thank you for the ride buddy .. don't know you .. but you obliged and got me on time to location of work faster and in avoidance of the unsolvable traffic jams .. thank you capped, shorts and yellowed T-shirt owner."
Reacting to the post, Amitabh's granddaughter Navya Naveli Nanda posted laughing and red heart emojis. Rohit Bose Roy commented, "You are the cooooolest dude on earth Amit ji! Love you." Sayani Gupta said, "Had always heard Mr Bachchan @amitabhbachchan has always been the most punctual! Can see today what honouring Time truly means to you! I hope actors can learn a thing or two from this!"
"You hitched a ride from a stranger hahaha," a social media user commented. A few fans also pointed out that neither of them wore helmets. A person said, "Both not wearing helmets." A comment read, "Dear sir how about wearing a helmet? Doesn't safety take precedence in comparison to the urgency of reaching your workplace?" "Please wear a helmet," wrote an Instagram user.
Taking to his blog, Amitabh Bachchan shared several more pictures. He wrote, "Sunday permissions are given to specific regions which can be blocked off for the work we do and this is work and the well-wishers after work ride on the bike and the driving enthusiasm never does run away."
He also added, "But now caution and care and above all regulatory lives Part of living many a time there is desire to take over the vehicle and drive it to work for the way and the method the carrier drives is of concern is of the breaking of regulations is the unknown factor of how did they get these driving licenses, when their basic skills are challenged no helmet, no regulation or discipline to adhere and respect traffic signals blatantly disregarding them and giving a damn to the law or the rules. The frustrating turns to anger and often is the urge to get out of the car and give them a telling but the obvious restraints prevent it."
Amitabh will be seen in Project K which also stars Deepika Padukone and Prabhas. Helmed by Nag Ashwin, Project K is a bilingual film shot simultaneously in Hindi and Telugu across various locations. He will also be seen in Ribhu Dasgupta's next courtroom drama film Section 84. (HT ENTERTAINMENT DESK)