With the advent of machines, a village in south Kashmir is struggling to keep its decades-old watermills alive. 
By Younus Rashid
Amidst the advent of modern machines, nearly a century-old watermill or 'Aab-e-Gratte' continues its grinding buzz in Bathipora Manzgam, a small hamlet in Kulgam, South Kashmir. Despite technological advancements, traditional watermills continue to remain the first choice for inhabitants of this village located on Kulgam-Manzgam road. A Dying Tradition
The watermills churn out different types of flours from wheat, rice, corn and other cereals and grains. A group of village youth and elderly have turned the traditional practice into a means of livelihood while some have revived their old watermills after failing to land government jobs.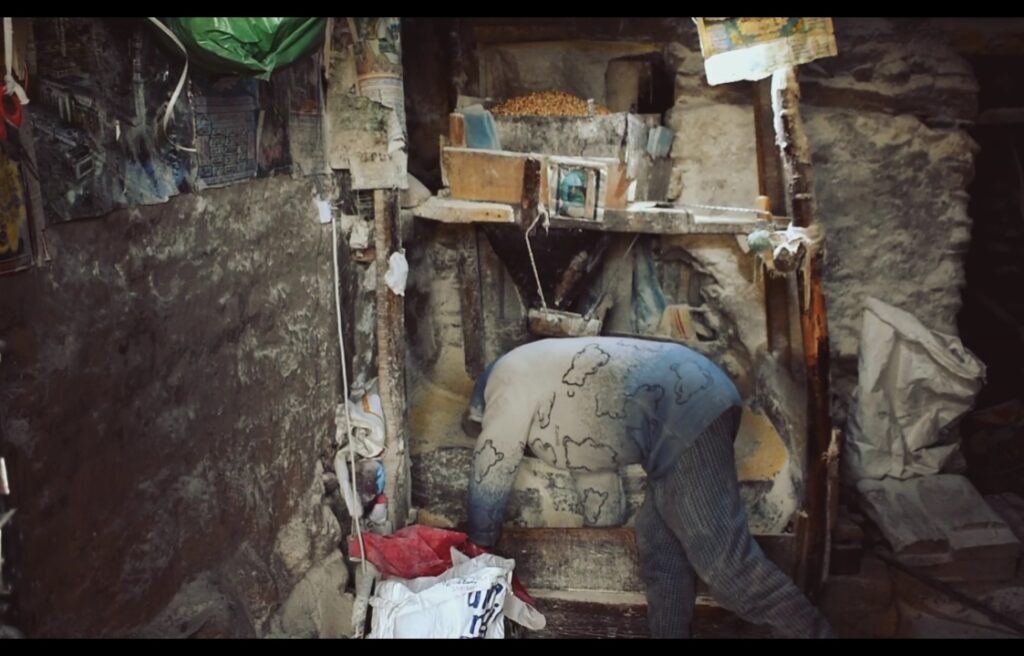 There are nearly a dozen watermills in the village which also provide livelihood to their owners. These watermills are propelled by a stream of water which flows through the village. According to locals, pollution and water scarcity has started to impact the watermills.
Showkat Ahmad, 31, a resident of Bathipora, revived a family watermill after failing to land a government job. Pursuing a masters degree, Showkat said that his family has been operating the watermill for a long time, "It was our bread and butter," he said.
"I haven't so far found a government job, so I chose to revive the family tradition to make a livelihood and also to keep the legacy of 'Aab-e-Gratte' alive," he added, saying that the process of watermills is pollution free and it doesn't harm the environment.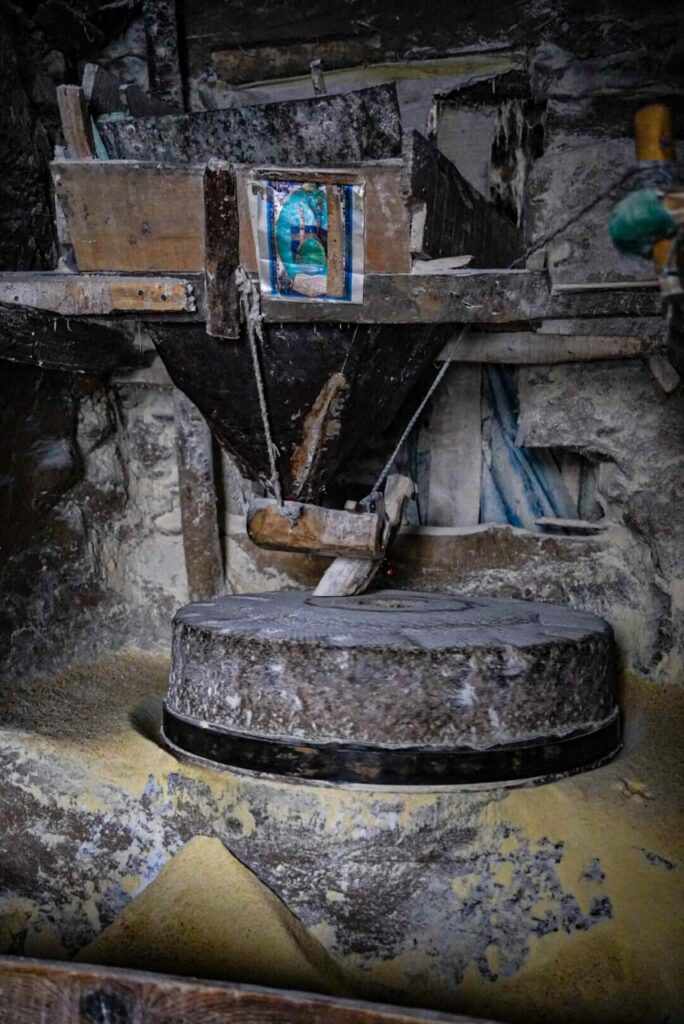 "Besides, if I don't keep myself busy, I may fall into bad habits and to crush these thoughts, I choose to revive our watermill. It makes money and also keeps a tradition alive," he said, adding that he no longer feels jobless.
However, the workers associated with these watermills in this Kulgam village are uncertain about their future. "In times of fast-moving life, barely few have time for procuring flour from watermills," says a worker at Showkat's watermill.
"People only used to eat the watermill-grounded flour in the past. Many believe that this flour is best for digestion process and the overall health," he added.
"Nearly a dozen watermills exist in the village which also provide livelihood to their owners. These watermills are propelled by a water stream which flows through the village"
Ghulam Qadir, a 70-year-old, who has been associated with the tradition since his childhood, looked anguished when his views about the watermills of the village were solicited.
"People no longer care about the heritage. It once used to be a busy place where hundreds of customers would line up. Some of them had to wait for days before their grains or cereals were grounded," Qadir said.
The family of Qadir has been operating the watermill for as far as he can remember. "My father and grandfather were also running this watermill and now my children will take care of it. We have 200 years of experience," Qadir claimed.
"This village had a lot of 'Grateh' but most of them vanished in thin air. People don't look for watermills which is why those associated with the tradition have also given up," he said, adding that the earning from watermill is of least concern for him.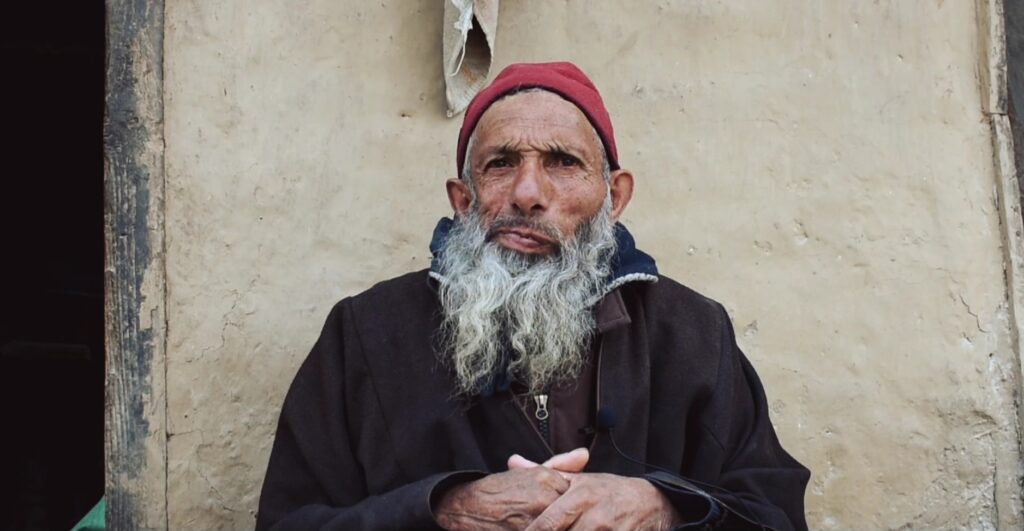 "At times we earn Rs 200, Rs 400 or even Rs 1000 but we didn't leave this work. I got the stones for the watermill from Ajmer and they are on move since 16 years. I am thankful to Almighty for whatever I earn," he said, adding that he is training his son in the art of running an 'Aab-e-Gratte', who is happily learning it.
"I know that our flour tastes good and the customers will return for more. My belief is to do good to people and the good will return to you," he added.
Qadir recalled an incident some years ago when a group of migrant workers helping local farmers in their orchards arrived at his watermill and asked for one kilogram of rice-flour.
"Next year, they returned and asked for 25 kgs. They said that it was very tasty," Qadir said, "The labourers were from Gurugram, and they told me that whenever they will visit again, they will surely buy more."