By KS News Desk
Srinagar, March 21: In a bid to address the challenges faced by various sectors of the economy in Jammu and Kashmir, the Kashmir Chamber of Commerce & Industry (KCCI) recently held a meeting with Baldev Prakash, the Managing Director and CEO of Jammu & Kashmir Bank. Led by its President, Javid Ahmad Tenga, the KCCI engaged in a detailed discussion with Mr. Prakash at the bank's corporate office in Srinagar. The meeting shed light on the pressing issues affecting the state's economy and explored potential solutions in collaboration with the bank.
The meeting between the Kashmir Chamber of Commerce & Industry and Jammu & Kashmir Bank's MD/CEO drew attention to the dire conditions that have plagued Jammu and Kashmir, particularly since the 2014 floods, subsequent shutdowns, and restrictions, as well as the communication breakdown during 2016, 2018, 2019, and the COVID-19 pandemic. The devastating effects of these events have crippled various sectors of the economy, including handicrafts, trade, industry, commerce, tourism, horticulture, transport, education, and health. Despite these challenges, businesses in the region have continued to pay their dues to the bank, resulting in significantly fewer Non-Performing Assets (NPAs) compared to other areas. The KCCI emphasized that most defaults were due to circumstances beyond borrowers' control rather than willful neglect. During the meeting, several critical points were discussed in detail including, One time settlement scheme,    Renewal of cash credit,  revival of qarz mukt scheme, Npa's & Sarfeasi proceedings, Restructuring of loans etc.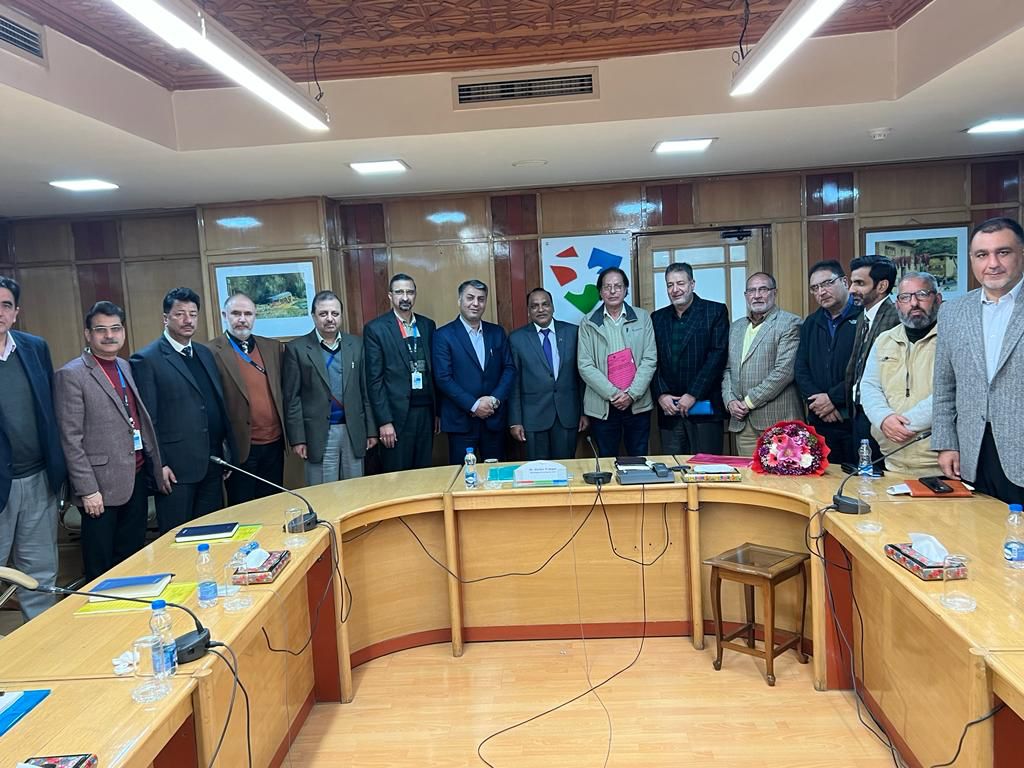 During the meeting between the Kashmir Chamber of Commerce & Industry and Jammu & Kashmir Bank's MD/CEO, various critical issues were discussed, including the application of priority interest rates to the horticulture sector, reviewing the application of SMA-1 and SMA-2, upgrading of LCU's, restoring/delegating overdraft powers, promoting startups, and using the bank's infrastructure for skill development training and awareness programs. Other topics discussed included concessions in interest rates, upgrading the bank's IT response system, extending the registration time for mortgages, and deferring credit ratings like CIBIL and CRISIL.
The MD/CEO of J&K Bank responded positively to all the issues, which was warmly welcomed by the KCCI President and his team. They expressed their gratitude for the free, frank, and cordial discussion held between the CEO, senior bank officers, and the KCCI team. Most importantly, the parties agreed on most of the issues, and the CEO was kind enough to give on-the-spot instructions to bank officials. The CEO assured the KCCI that they would see a noticeable change in the coming days.