Lieutenant Governor, Manoj Sinha, condemned the terror attack and assured to combat such acts of terrorism firmly and decisively
Srinagar: In yet another targeted attack on the minority community in the Kashmir valley, a Kashmiri Pandit, who reportedly worked as a bank security guard, was shot dead by terrorists in south Kashmir's Pulwama district on Sunday.
The victim was identified as Sanjay Sharma, a Kashmiri Pandit of Achan, tragically lost his life after being targeted by a terrorist attack while he was on his way to the local market. Sharma, who reportedly worked as a security guard at a bank, was critically injured when the terrorists fired upon him. Despite being rushed to a nearby government hospital, he succumbed to his injuries and was declared dead.
Confirming the incident, the Kashmir Zone police shared details of the attack on social media. "Terrorists fired upon one civilian from minority namely Sanjay Sharma S/O Kashinath Sharma R/O Achan Pulwama while on way to a local market," they tweeted.
In response to the attack, the police deployed an armed guard in the village to protect the minority community. Meanwhile, an investigation into the incident is ongoing.
Sharma's Muslim neighbours were quick to denounce the terrorists' actions and expressed solidarity with their Hindu counterparts. "This is a blot on the shared Kashmiriyat between the Hindu and Muslim people here," one of the neighbours said, highlighting the interfaith harmony that has traditionally prevailed in the region.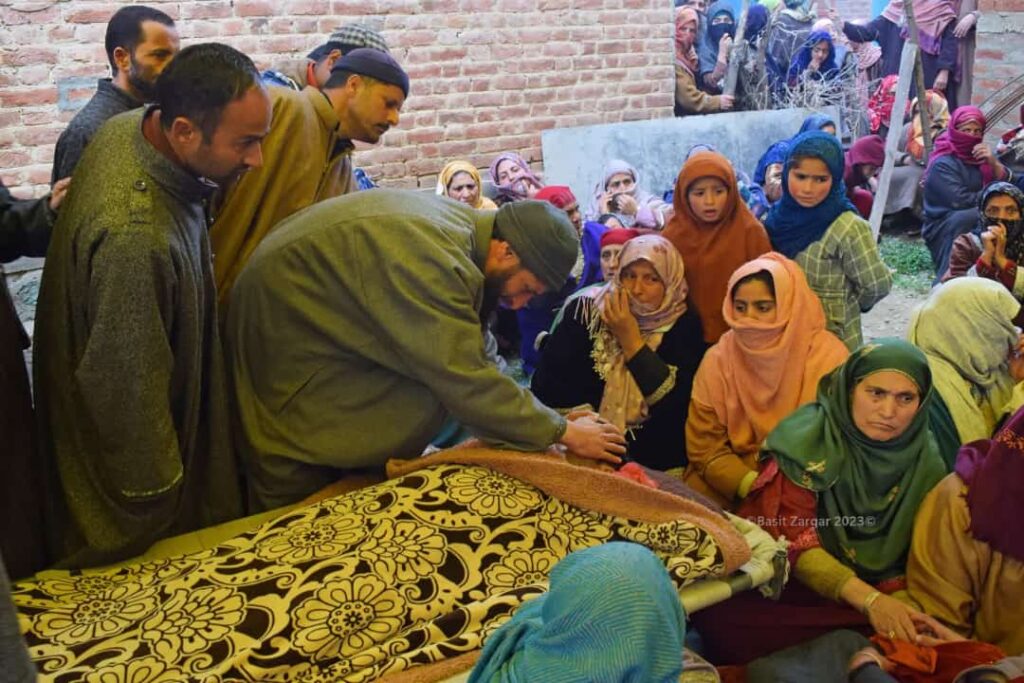 It's worth noting that the killing of Sharma is not an isolated incident. Last year, there were a series of targeted killings in Kashmir, with many migrant workers and Kashmiri Pandits falling victim to such attacks. These incidents have triggered a wave of protests by the minority community, with Kashmiri Pandits holding demonstrations to demand greater protection and questioning the efficacy of the central government's efforts to ensure their safety.
Meanwhile, the Lieutenant Governor, Manoj Sinha, has strongly condemned the dastardly terror attack on Sanjay Kumar Sharma in Pulwama. He said the administration is standing strong with the bereaved family.
"My heartfelt condolences to the bereaved family. The administration has given a free hand to the security forces to deal with the terrorists and we will continue to combat such acts of terrorism firmly and decisively," the Lt Governor said.