A teenager from Jammu has created waves across the country for his research in the field of space which has earned him a number of awards Khazran Khan reports. 
By Khazran Khan
"Winners are not those who never fail but those who never quit." Jammu's prodigy Onkar Singh is one the renowned names in the Indian Space System, and he is the CEO of Paradox Sonic Space Research Agency. Aged 16, he was born in a normal middle-class family to a Punjabi mother and a Jammuite father. Onkar is widely known for his numerous achievements, including the Bal Shakti Puruskar 2020, conferred by Ramnath Govind, and the Global Child Prodigy award, which he was awarded at Al Jaddaf, Dubai 2022. 
These recognitions have come with a lot of hard work. Onkar has created a name for himself across the globe with five world records under his belt, including World's Youngest Webmaster, World's Youngest Theoretical Author, World's Youngest EMF Researcher, World's Youngest Ambassador, and World's Youngest Doctorate holder.
"I started developing satellites at an early age and communicated with ISRO and other government companies after receiving Rashtriya Bal Puruskar Award. This award was the turning point of my life as I was recognised for my hard work, passion, and enthusiasm to do something out of the box," Onkar told Kashmir Scan.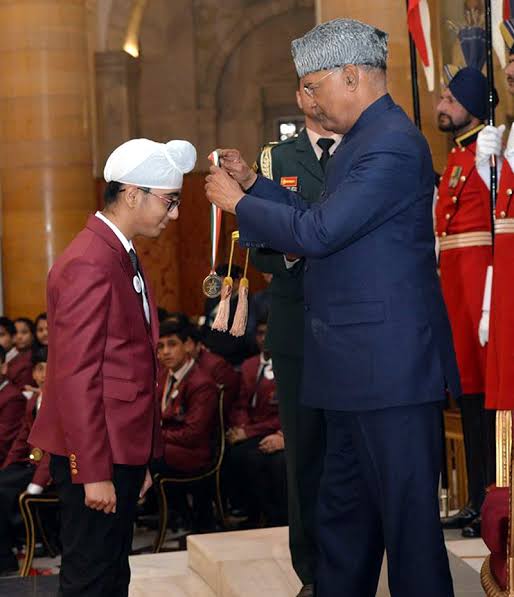 Onkar Singh is a Class 12 pass-out who chases his passion more than educational degrees. He considers himself as an explorer and doesn't care for the results but only enjoys the process. His parents have been quite supportive from the beginning, and for him, his father has been the backbone of his success.
"Without their support and encouragement, I'd not have been able to achieve so many titles in my life. They've given me the freedom to open my wings and conquer the sky of my dreams. Not only this, my friends also stood for me, regardless of my success and failure," he said.
Talking of his well-established research agency, he told Kashmir Scan that PSSRA is the first north-east startup in India to collaborate with ISRO for free education of space, and students of Jammu and Kashmir can also have the privilege of joining there.
"Onkar has created a name for himself across the globe with five world records but these recognitions have come with a lot of hard work."
"The space market is a great, growing field with lots of opportunities in present times. Requiring no specific eligibility criteria or qualification, it's an open platform for all the students across the nation. The space companies like ISRO has been of great help in helping me to achieve the targets after the government unlocked space sector by giving everyone access to the 'in-space' service. Through this service, my vision got more enlightened, and this helped me to look for more innovations," he said.
In order to achieve excellence, a holistic roadmap is required with hard work and risks. Onkar Singh has not only earned success but has faced failures too. His journey was inspiring, motivating, and tiring as well, and it was not a piece of cake for him. He has faced a lot of problems like the unavailability of proper resources and negligible courses offered for space research.
But these difficulties could not discourage or stop him from pursuing his passion. He made the impossible possible by hard work, self-research, and more technical knowledge.
"I would not deny that I am a nerd. I love to explore and learn. I don't have a structured plan for my future. But I know that no matter whatever field I choose, I will definitely be a leader because I have accepted my imperfections aa well as perfections. I know that by hard work and with the support of people, I'll be able to achieve heights," said Onkar.
Dr. APJ Abdul Kalam Azad is Onkar's biggest inspiration, but the expectations of people around him also keep him on the move. He had a dream to meet the then President of India, but it wasn't meant to be. The accomplishments of India's missile man and services to the nation inspire him. Not only in the field of space, Abdul Kalam's other noble and generous deeds also inspire and motivate Onkar.
"The expectations of my family, friends, teachers, society, and my nation is what keep me going on and working more and more towards development and progression. It helps me strengthen my mental setup and transform a large part of my knowledge into reality," he said.
Onkar agrees that the scope of space system is limited in Jammu and Kashmir and blames the lack of awareness and open choice to students as a major reason for this.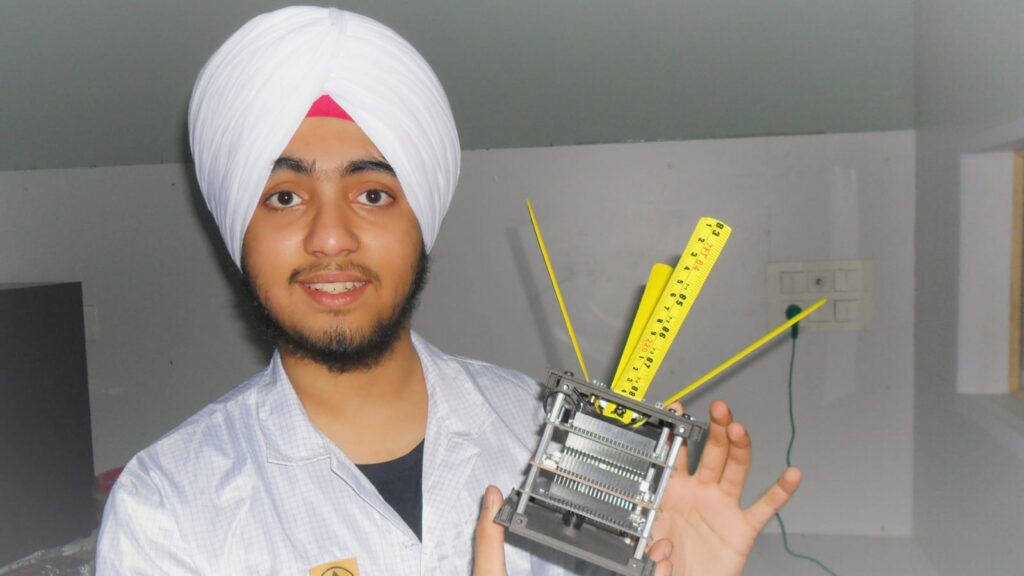 "People of J&K are only taught to be doctors and engineers, regardless of what they want to be. They're never even recommended to join space services. The educational pressure has squeezed the dreams of thousands of students here."
Onkar recalls how the peer pressure reduced his team of six to just one person. "I started the project of a mini-satellite with six people, out of which three had expertise in robotics. But due to the board exams, they dropped out of the team and focused on their studies due to parental pressure," he said.
The youngster from Jammu wants the parents of young students to support their passions in whatever they are doing, "Parents should not impose their will on their children, and they should be allowed to fly like birds. Young students should follow their passions rather than getting spoon-fed and crammed up to attend lectures," he said.
Onkar also welcomes constructive criticism, "In my mind, it is the source of keeping you motivated and going ahead. I am putting my blood and sweat into my passion. One should be a leader in the field and improve every day by not getting bothered too much by success or failure," he said. 
The author can be reached at [email protected]