This fruit vendor is among the chosen few in Mumbai for the RBI's pilot project on e-rupee.
By Pankaj Upadhyay: Bacche Lal Sahani, a fruit vendor in Mumbai, is among the 15,000 people chosen by the Reserve Bank of India (RBI) for its nationwide pilot project on Central Bank Digital Currency (CBDC) or e-rupee. Interestingly, Sahani's fruit shop is right under the RBI headquarters on Mint Road in South Mumbai.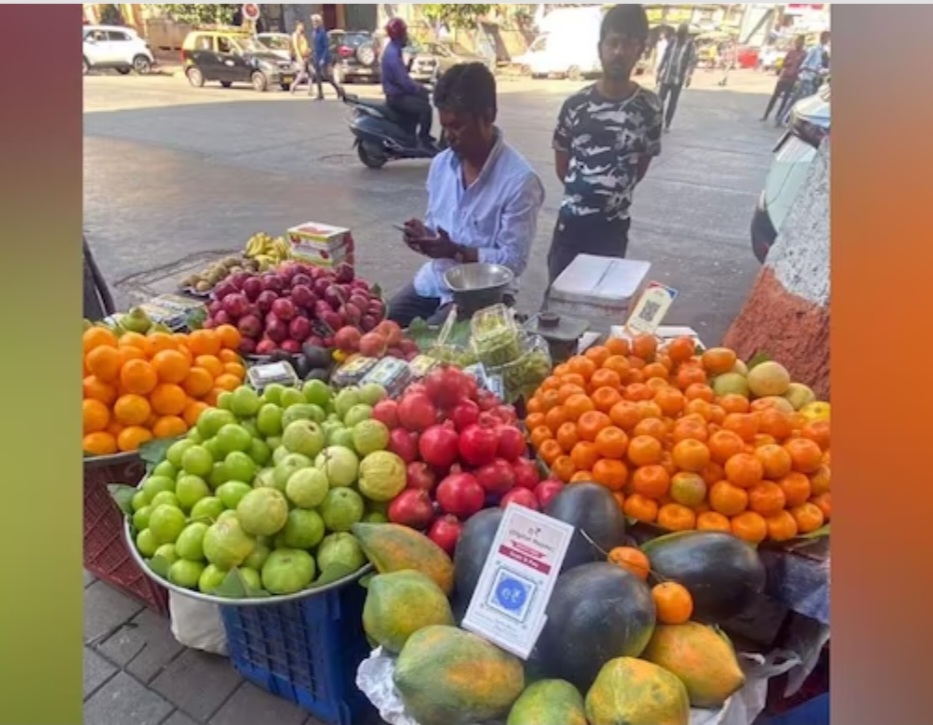 Over a month back, RBI officials approached Sahani and convinced him to be a part of the project. Talking to India Today TV, Bachhe Lal said he agreed to be a part of the project, realising that the future is digital.
"See, Google Pay is already here and the officers told me that I should opt for this as it will be useful in future. So, I agreed. And then my account was made and I was ready for transactions," he said.
This fruit vendor is among the chosen few in Mumbai for the project. On the issue of smoothness of transactions, the fruit vendor said that he's already received a couple of transactions but accepts that the speed is still an issue and that he's already informed the representatives of the RBI about it. He, however, hopes that as the system is fully activated and the usage count increases, the speed issue will be resolved.
Bacche Lal is a resident of Vaishali in Bihar. When asked if he had ever been weary of digital transactions, he said, "Earlier, even if I had to get a small document of mine, I had to rush to Bihar, but now I can get it on my mobile. Today I send money on my phone and do all my transactions over the phone. Life is better this way," he said.
The fruit vendor also added that once the e-rupee platform is ready, he will have another option of payment besides cash and UPI.
"But with the advent of these platforms, the business of small vendors like us has gone down. People call for fruits directly through the apps and hardly come here to shop. But even then I will say that the importance of these apps cannot be discarded as they are the future and I am ready to accept and embrace the change," he said.
RBI has for its pilot project included a couple of cities, including Delhi, Mumbai, Bangalore and more will be added in the coming days. At least four banks are initial participants and others will be added soon. ( Edited By: Sumana Nandy, India Today)