The breeder is known to buy expensive breeds of dogs. He said his new dog is staying at his home, which is air-conditioned.
KS News Desk
A breeder in Bengaluru recently bought a Caucasian Shepherd dog for a whopping Rs. 20 crores, Bangalore Mirror reported. The man, Satish, is the president of Indian Dog Breeders' Association and owns a kennel in Bengaluru. He bought the dog, a rare breed in India, from a breeder in Hyderabad.
The Caucasian Shepherd has been named "Cadabom Hayder", named after Satish's Kennel. Hayder, who is 1.5 years, recently participated in a Trivandrum Kennel Club event and another dog show, winning 32 medals for the best dog breed, the Bangalore Mirror report says.
"Hayder is very big in size and is extremely friendly. Currently, he is staying at my residence, which is air-conditioned," he told the newspaper.
The breeder is known to buy expensive breeds of dogs. In 2016, Satish became the first person in India to own two Korean mastiffs which cost him Rs. 1 crore each. He had imported the dogs from China. He had picked them up in a Rolls Royce and a Range Rover from the airport.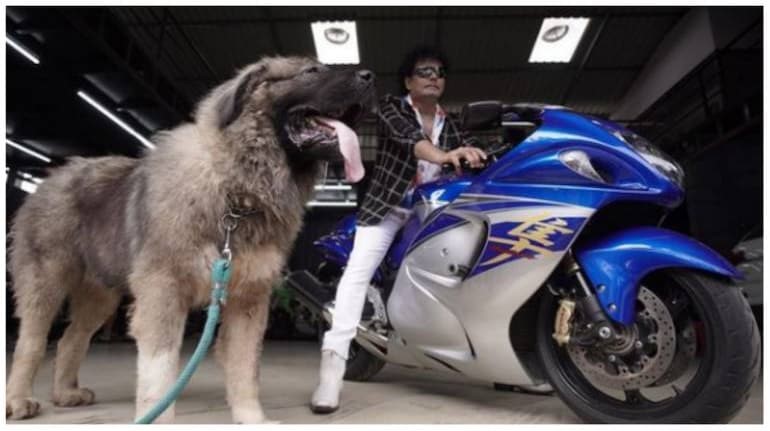 Described as fearless, bold, and kind, the Caucasian Shepherd is a guardian breed that is native to places like Georgia, Armenia, Azerbaijan, Ossetia, Dagestan, and parts of Russia. According to the American Kennel Club, the breed was used for centuries to protect properties from trespassers, guard livestock against large and small predators such as wolves and coyotes, and for many other duties.
A fully-grown Caucasian Shepherd weighs around 44 to 77 kg and has a height of 23 to 30 inches. Its life expectancy is 10 to 12 years.