Big relief for LPG customers, commercial cooking gas price cut by Rs 115.50
By KS Correspondent
LPG Commercial Cylinder Price, LPG Commercial Gas Price 19kg Today, LPG Commercial Gas Price Today: 
In a huge relief to consumers, oil marketing companies (OMCs) have slashed the price of commercial LPG cylinders by Rs 115.50. The new prices will be effective from today i.e. November 1. With the latest cut, the rates of a 19-kg commercial LPG cylinder will cost Rs 1,744 in the national capital.
This is the fifth consecutive month when prices of LPG cylinders have been slashed. In the month of October, the OMCs slashed the prices by Rs 25.50. Earlier to that, the prices of LPG commercial cylinders were cut by Rs 91.50. On August 1 too, the prices were reduced by Rs 36. Prior to that, on July 6, rates for the 19-kilogram commercial cylinder were cut by Rs 8.5 per unit.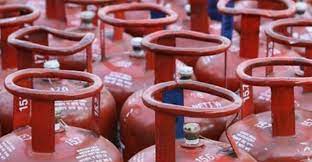 LPG Commercial Gas Price 19kg Today Noida, Delhi, Ghaziabad
While a 19 kg commercial LPG cylinder will cost Rs 1,744 in Delhi, consumers will have to pay Rs 1846 for the same in Kolkata. In Mumbai, the commercial cylinder will cost Rs 1,696 and in Chennai, the price has come down to Rs 1893.
The latest price cut comes amid softening of international energy prices. However, the prices of domestic cylinders remain unchanged. This is because domestic liquid petroleum gas cylinders weighing 14.2 kg are made available at lower prices by the government. On the other hand, the prices of commercial LPG cylinders are dependent on international prices, and therefore they move in tandem. In the national capital, the price of a domestic LPG cylinders is Rs 1,053 per unit. Besides, Kolkata, Mumbai, and Chennai sells at Rs 1,079, Rs 1,052.5, and Rs 1,068.5, respectively.
The change in the price of commercial cylinders will benefit hotels, restaurants, and other such business establishments.