By Chasfeeda Shah
For three years, the J&K administration has done an appreciable job for the revival of many defunct industries and the agriculture sector. Yet, the saffron sector, which gives Kashmir a distinct identity, seems to have remained untouched. Saffron growers have faced various difficulties, and they are now hoping for some fruitful intervention from the administration of Lieutenant Governor Manoj Sinha.
The Government of India previously spent hundreds of crores of rupees for the revival of saffron under the National Saffron Mission. But the local government in J&K failed to achieve desired results. The alleged failure of the mission raises many questions, and it has dashed the hopes of the saffron growers, who are witnessing a gradual decline in production with each passing year. The Rs 400 crore mission was launched with much fanfare by the Agriculture Department in 2011 to boost the growers' income by doubling saffron production. The mission was initially to be completed in four years, i.e., 2014.
But much to their annoyance, instead of increasing the production and boosting farmers' income, the mission has proved detrimental to their interests, with the outcome not being up to the desired level, as was claimed by the department. Interestingly, the mission has not even been completed to date.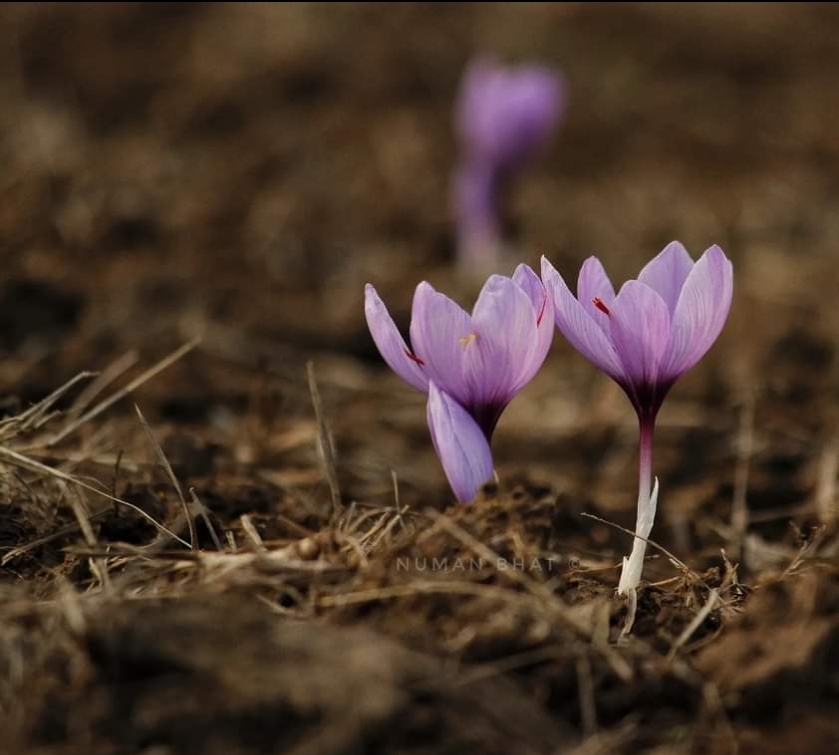 What has irked the growers most is that a farmer who was producing 500 grams or one kilo of saffron in his fields before the start of the mission is now witnessing a decline in production by more than 50 percent after the launch of the mission. The corms sown in the fields have decayed and failed to produce saffron in the next year. As a result, there has been a huge decline in the annual yield, according to the growers.
Today, the position is such that some growers openly demand that the mission must be closed as it has harmed their interests. The apathy of the previous administrations has compelled the growers to switch their saffron cultivation to other cultivations, including apple orchards. Commercial construction on saffron fields is another disaster that has hit Kashmir saffron. For the last few years, saffron fields have been taken over by residential and commercial complexes. For this reason, many growers have switched to other crops in the absence of facilities and the government's non-seriousness towards promoting saffron. The current LG's administration needs to take serious measures to revive saffron in Kashmir. Otherwise, the time is not far when this world-famous spice will vanish from the entire region. Saffron is not only an expensive spice used worldwide but also a source of income for thousands of families associated with this agricultural field. The administration must lend them a helping hand.