The art of wood carving gave Kashmir and its artisans a unique identity in the cultural landscape of the world. But with diminishing returns, the art may soon become history
By Syed Uzma
A narrow lane in downtown Srinagar's Nowhatta locality ends outside a small rusted gate that opens into a large, old room which has an ancient look. The room is flooded with natural light filtering through windows on two opposite walls that are kept open throughout the day. Three men are in the room known as 'Karkhana,' which is filled with raw wooden material and tools meant for wood carving. The room smells of wood.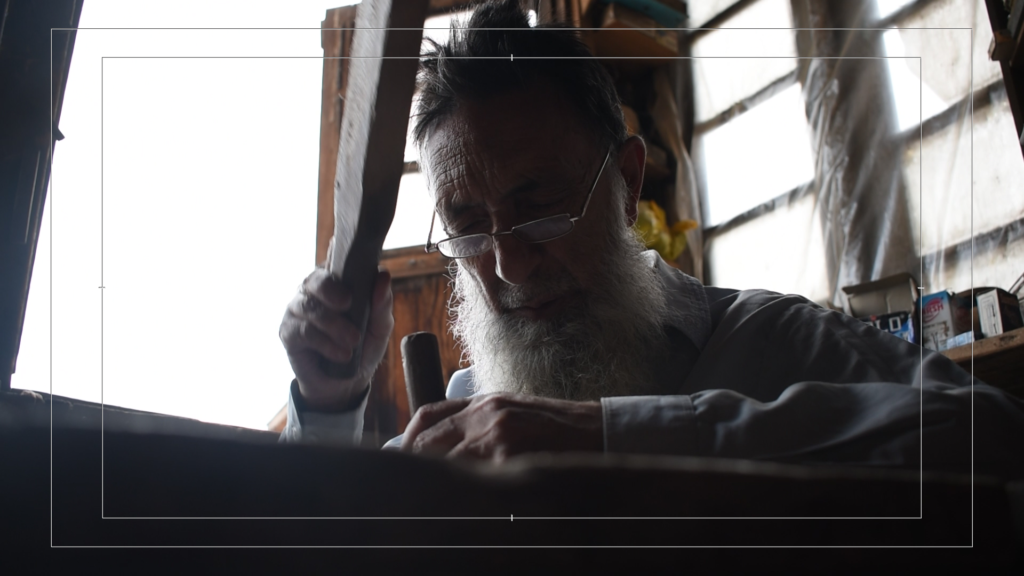 'Karkhanas' or workshops are the places where one feels mesmerised by the beautiful furniture engraved with the touch of Kashmiri art. One can't look away from the beautifully carved furniture pieces which are a symbol of Kashmiri culture all around the globe. The workshops are full of such walnut wood-carved furniture. Sadly, the artisans who have given their blood and sweat to this art are very few and struggling to keep this art alive.
"We have given our all life to this art, but the new generation doesn't want to take up this work because of meagre earnings"
With a long white beard and a glowing face, Farooq Ahmad, who is in his sixties, walks with a limp on his left leg towards a small corner, sits on a handmade wooden tool, and starts drawing a sketch on a plank of wood that he will ultimately shape with the tools hanging on the walls.
With a small, sharp tool in hand, he starts giving shape to his art while narrating his journey, "I have given 40 years of my life to this art. Perhaps more but not less than 40 years," he says.
Recalling the initial time he started working, Farooq says that not many people knew the art of wood carving: "But with time, many more entered the field. However, the new generation doesn't want to take up this art as a profession,"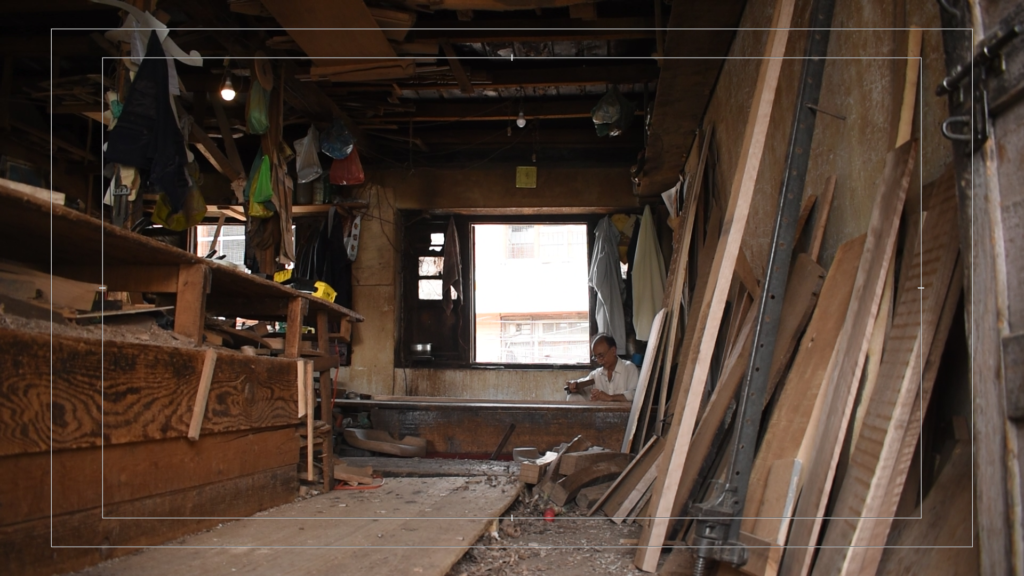 Farooq grabs the walnut wood plank he was sketching on, "Almighty has given us walnut wood. It can withstand weathering, and excellent carving work can be done on it, which no other type of wood can beat," he says.
Adjusting the wooden plank on its side, he says, "It used to be exported to every nook and corner of the world. British people especially loved this work. People used to buy with great interest. Now the interest and customers both are missing. Foreign customers especially are nowhere. It is mostly ordered around India and locally in Kashmir," he says.
There are many reasons for declining interest, but Farooq believes that the lack of income generated from this art and today's expensive world is the main reason, "When we started, it was valued, and we could easily run our life on the income we generated from this art. But now the world is getting expensive daily, and the value of artisans keeps declining too. How then can the new generation think of learning this art when it doesn't fetch you good income in the end," he says.
Towards the extreme left corner of the Karkhana is Manzoor Ahmad, a bespectacled man with a thin face. He lits up another cigarette with a match stick and looks out of the window. Asked about his views on the situation of this art in Kashmir, Manzoor puts a smile on his face.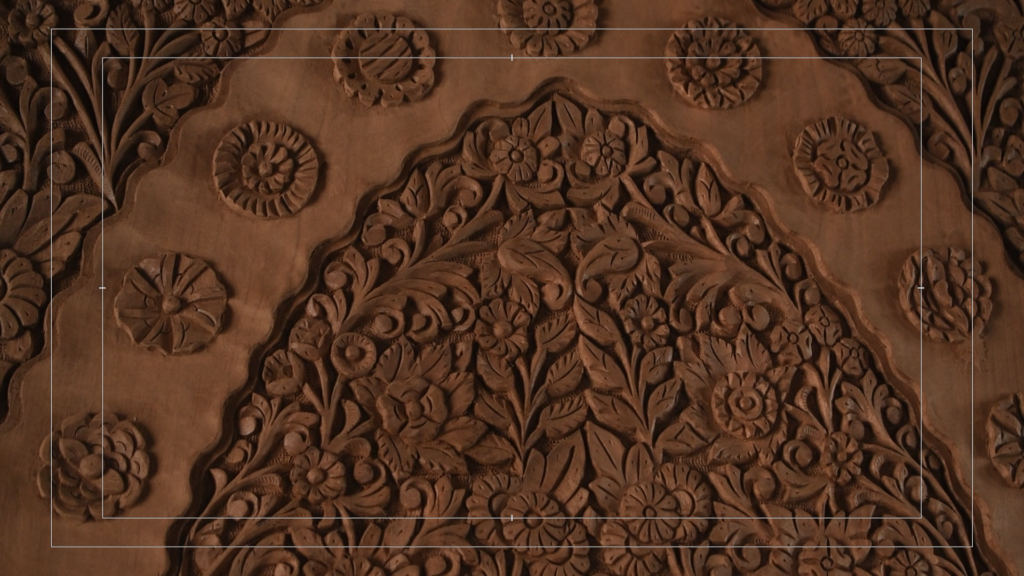 "We have given our all life to this art, but the new generation doesn't want to take up this work because of meagre earnings. Moreover, as artisans, we don't feel any shame in doing this work. The only struggle we face now is the lack of income," he says.
The smile on his face and the tone of his voice reflects the confidence he has in his art, "This is top-notch work. Westerners used to get crazy to see such beautiful art on wood. Even people from India love it," he says.
The art of wood carving is not confined to showpieces or decorations. Asked about the wooden items that their workshop specialises in making, Manzoor chuckles: "We make all the items like wardrobe, bed, dressing table, chairs, etc. Whatever order we receive, we make it," he says.
The smile on his face is something his other partners feel good about since they know him, and it brings a sense of calm and peace when they are working.
On the way to the entrance of the room, the third man and partner, Ghulam Qadir, is giving shape to a piece of wood using an axe and a cutter machine. He is making an armchair, but a small, warm lighted bulb on the ceiling is not enough for good lighting. Qadir keeps the main door wide open to let the sunlight in. The noise of the machine doesn't bother him, nor does the dust that fills the air around him.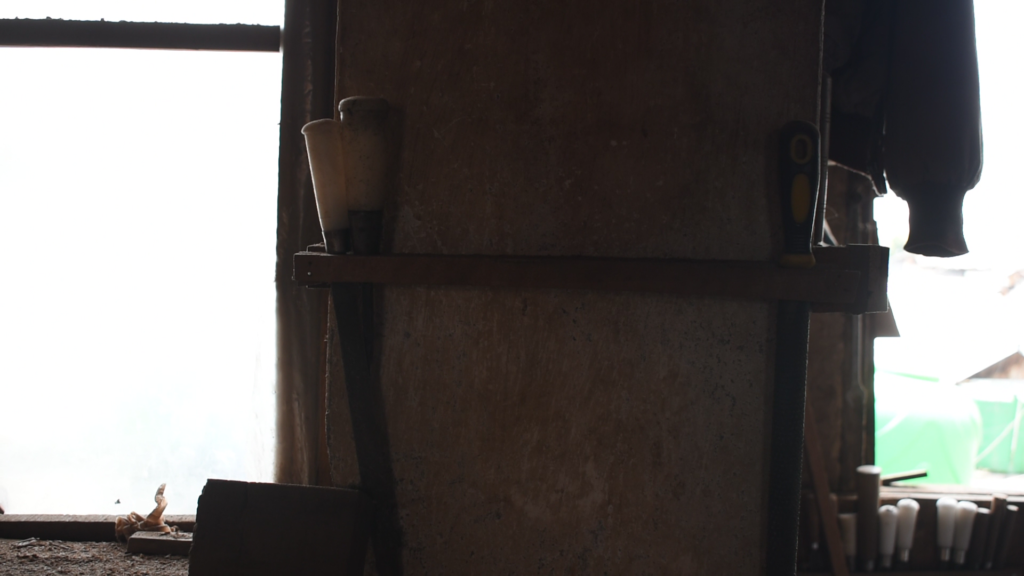 Done with the machine work, he now sits on the floor, which is full of wooden chips, and starts chopping another piece with an axe. The mixture of the yellow and red colour of his eyes and his rough hands speaks volumes about the hard work he has put into this art. 
"This work requires a lot of hard work; Today's youth isn't ready for such hard work. They want easy-to-do work," he says. 
Qadir keeps the wooden pieces on his left side and opens his Android phone to show videos of different items they have made and delivered to people across Kashmir. One of the videos shows the sermon chair, which has been made for a mosque located in Lolab. His tone is laced with happiness as he showcases his work.
"Alhamdulillah, we have had good luck in this art. All of us here have raised our kids on this income, spent on their education, and even their marriages were done with this income," he says.
To prevent getting distracted from his work, Qadir shoves his phone back into his summer waistcoat, sits back, and resumes his work.
Manzoor Ahmad, who is glued to his place in the corner, says: "We are artisans. We run our families on these earnings, but we can't deny that there are so many other big things at home that we can't afford from this money. This earning now helps us only to meet our basic needs. In today's time, fulfilling even the basic needs is getting expensive," he says.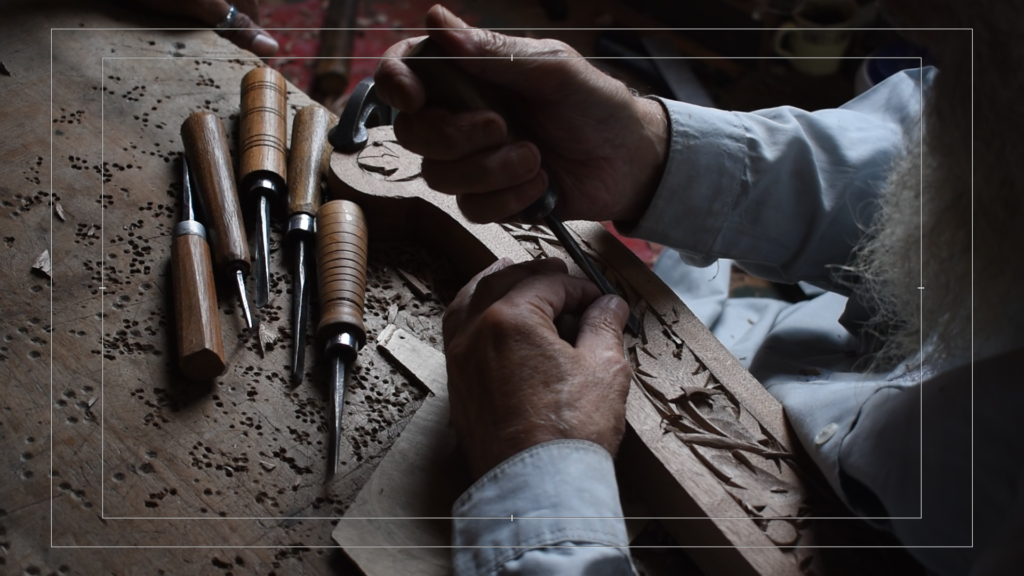 All three men believe that this art can be revived and expanded if the government intervenes, "If the government gives us incentives, due credit that an artisan deserves and pay attention to vulnerabilities that artisans face, this art can reach heights again and youth won't hesitate to join this art," Qadir concludes.