JAMMU, SEPTEMBER 25: Wushu, Judo events conclude in Jammu. The inclement weather conditions across the union territory of J&K meant that most of the outdoor sports activities were completely or partially affected by the soggy condition however, all the indoor activities went ahead with their business as usual with many players mostly comprising of students reaching to the venues to make maximum out of the holiday.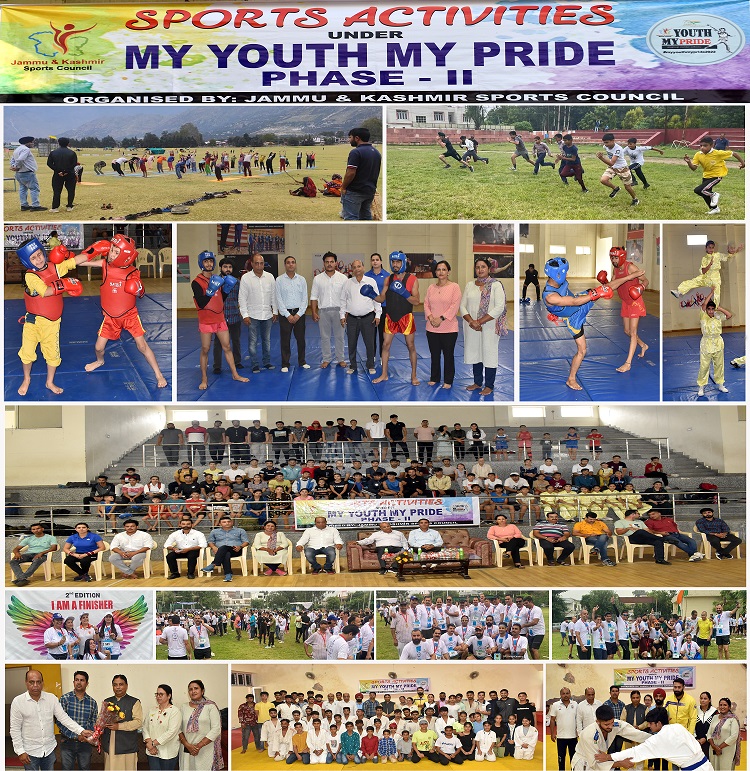 The Wushu championship, under the special sports initiative, My Youth My Pride, was organized by J&K Sports Council in Bhagwati Nagar Indoor Sports Complex, Jammu. More than 100 participants exchanged fists with their opponents in 63 fights.
Pankaj Kumar Anand, General Manager of industries presided over the function as the chief guest, while Rajeev Sharma member of the J&K Sports Council was the guest of honor on the occasion.
Pankaj Kumar Anand, while addressing the participants, said "The fights against our opponents are a harbinger of fighting spirit in our lives by way of which we shall be able to triumph over any hardship, the more we exert the better the results."
Meanwhile, the Judo event held in the Indoor Sports Complex, M.A Stadium concluded today. More than 300 Judokas participated in the event under different categories.
Former Cabinet Minister, Sat Sharma, attended the function as Chief Guest, while Suraj Sharma, General Secretary J&K Judo Association, along with Sheveta Thakur, member of Sports Council were the guest of honor.
The guests were flanked by Satish Gupta, the Manager along with other officials and coaches from J&K Sports Council.
Pertinently, earlier this week Secretary Sports Council, Nuzhat Gull, along with Joint Secretary Bashir Ahmad Bhat, visited Jammu to review the My Youth My Pride activities in the province.
They also had one-to-one interactions with managers and coaches of the Sports Council to put an effective monitoring mechanism by way of framing different committees to keep a track of all the sports activities taking place in the different districts.