DODA, SEPTEMBER 21; A COVID 19 Vaccination Programme (Special Drive) was today started here  on ITI Campus, Doda. The drive was inaugurated by Counselor Ward No. 16, Ramesh Kumar.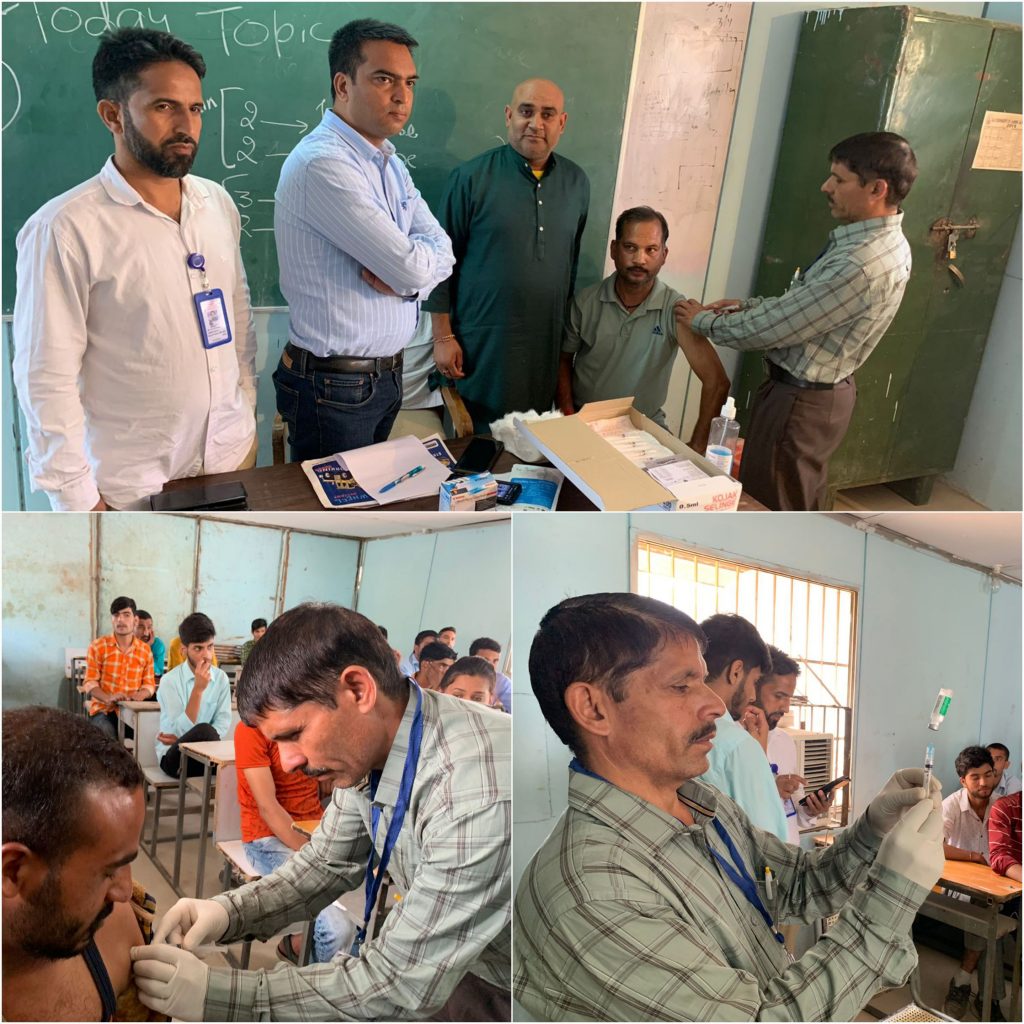 The programme was organized in collaboration with the Health Department, Doda under the overall supervision of CMO doda Dr. Yaqoob and with the proactive efforts and initiative of Er. Ravinder Singh Bhatti, Superintendent ITI Doda.
CMO Doda appreciated the efforts of ITI for organizing the drive and said that District administration is very particular that 100 per cent employees and trainees of the institution be fully vaccinated.
A large number of trainees and people of the surrounding areas were vaccinated and benefitted from this drive.
Dr. Varsha Kotwal, DIO doda while congratulating organizers for initiating the Vaccination drive said the COVID vaccination is very important and the first step to contain the spread of Corona infection. Earlier, Supervisor ITI Doda welcomed the dignitaries in the programme.