The world isn't as cruel a place as it seems, but what our society is doing to our children is undoubtedly cruel and unwanted.
By Burhan Rabani
Ever wondered how the kids in contemporary society deal with the world? Isn't it difficult for them to handle society and the challenging sphere associated with the huge generation gap between them and their parents?
No!
Very few people think about it. Fewer people are bothered to look at the pain behind their happy faces.
Society has built firewalls around the kids; they don't even realise how the heat scorches their skin without reaching it. No one wants to see the bruises on their skin. Yes, these bruises are not something to be seen but to be felt. 
In this sophisticated world, kids are exposed to new and challenging realities. Societies are built so that every person should be perfect, and everyone is immersed in the challenge of becoming better than the rest of the world, even if it means taking someone down mercilessly.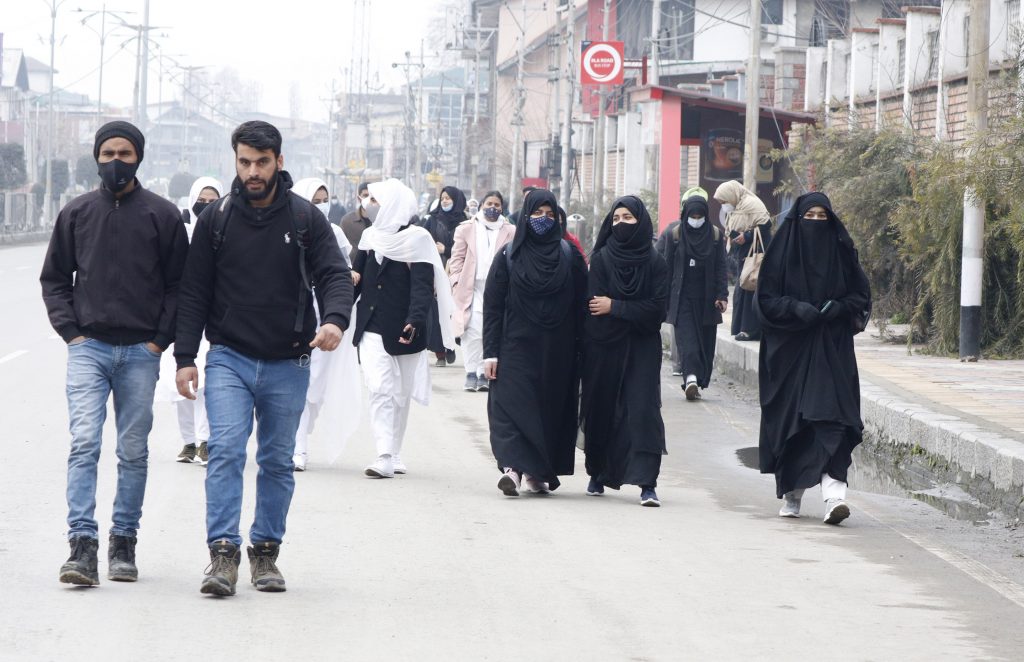 From birth, a child is being pummelled with the definition of being the best and how to never make a mistake and do better in every sphere. Well, that's close to impossible.
As a child grows and takes his first step to school, he or she witnesses a new world different from home and family. We all have come across kids only three or four years old dressed up in a uniform with heavy bags on their shoulders. I know parents want their children to be educated, to be on top of the world, but isn't it unkind to send your kid to school at this age instead of playing with them and letting them experience some of the beauty of the world? I bet the world isn't as cruel as it seems but what we do is cruel. 
Children up to the age of 7-8 have the most active brain, and these are the years in which parents should teach them new, different, and kind things that can help them while they are evolving. They should be given all this time to find or discover different trends which help them to nurture their brains. They should be kept away from sadness, worry, and depression. Only this little being can see the real and pure form of the world because their kind eye doesn't know what imperfection is, cruelty, viciousness, ruthlessness, and heartlessness.
A child is unaware of the world and takes his studies and teachers as fun and a source of enjoyment until he is bombarded with the methodologies of good and evil by his teachers and parents. This poor kid notices every day that it is not only him who is being forced to be the best but that hundreds of the students with him are growing with the same temperament. This is the step where he enters the first stage of "mental gloom."
This kid has to run with thousands of folks with different capabilities, or even some are better than him. At this point, a kid can't help but overthink how to be better than the rest. I don't think he would bother to think like this if it wasn't for society. Parents never stop comparing their kids with their friend's son or kin. And I don't understand how they are always better than their kids, are they even, or it's just their paranoia? If parents ever try to look through their child, I bet they would see many capabilities which they might not have been able to see in others and become more than proud.
While growing up, such a kid confronts academic pressure and pressure from the family to prove his worth to society. If he or she, God forbid, fails to do so, they will have to face the consequences from the family and teachers. Now he or she enters the toughest age, i-e, teenager, when a girl or boy is exposed to a border world by meeting new people and experiencing different challenges they have never dealt with before.
I know you would say you are growing, so you need to do better with it, and of course, you need to behave even if it is a teenage or adult age. But they would make mistakes, and they will evolve into furious beings, and that is okay, and you all need to understand that. Kids at this age feel everything around them differently, and they can't differentiate between wrong and right, good and bad. They aren't sure how to deal with the world because the hormones are in an excited state and don't let them think properly.
This is the age where you can make or ruin your life. But kids need a support structure throughout their journey at this age. They can stumble or even crumble with whatever tornado they feel inside them, and they don't know why. Only a few kids, with the help of their guardians, prove themselves academically but most stumble. Entering the depths of the teenage years, a kid feels different emotions, a kind of roller-coaster ride that can enable relationships. 
In most cases, for a boy, it's a girl, and for a girl, it's a boy, or sometimes it could be a boy with a boy and a girl with a girl. He or she unwillingly gets engaged in love affairs which is the only source of happiness at that time. He or she feels less pressured, as they can share all his happiness and joys with that person. But life isn't a fairy tale. You have to experience sorrow after every joy. I know parents and teachers manipulate it in a way that can ruin children or divert them from the right path. But there should be a proper way to pull them away from the wrong path to the right one. They won't understand unless you won't help them and make them understand how it could be bad for their mental health and how it could sometimes be worse. 
Society has built firewalls

around the kids; they don't even realise how the heat scorches their skin without

reaching it.
I want parents to be like a friend to their children at this age. They won't share anything with you unless you don't ask. They are afraid to confess that they have come across the breakup, which is why they are hurt. When a teenager experiences a breakup and his heart is broken into millions of pieces, he wants someone to talk to him, listen to him, and make him feel better, even if it's only for a few seconds. But most of the time, he must deal with it alone. Academic pressure, family pressure, and now emotional heartbreak coalesce together, and the volcano already burning inside starts to erupt faster. Most parents don't see the pain behind the smile of their child because they are too busy to find the best in them, which can't be found every time. This kid carries emotional baggage that no one wants to notice, and the time comes when he is completely immersed in the disease called "depression". 
Some kids being emotionally weak, can't handle it, gives up, and ends their lives, and still, no one wants to know what was bothering them that he took this decision. Even after death, he is still being ghosted, judged, and abused for something he didn't do or meant to do. Growing up in a world where this kid has to compete even to breathe, this kid sometimes scrambles, and no one comes to give him a hand and help him get back on his knees. This kid being heartbroken, has to pretend to be happy with a big smile on his face in front of the world because he doesn't wanna face the consequences, and trust me, they are always awful. He faces the world with a big smile on his face and goes through all the attacks that are being hurled at him by society. At every stride, he has to face criticism from the world, and still, he manages to walk further with his broken heart and mind.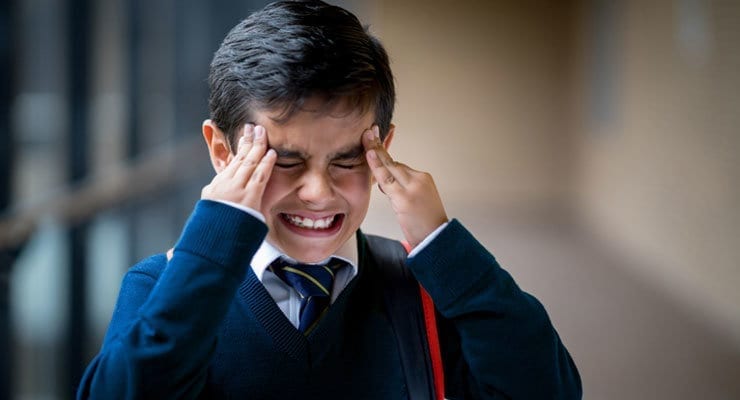 A new world stares at him when he finally gets out of his teenage years and reaches adulthood. Maybe for some, this is a stage of relief, as he can finally distinguish between right and wrong, or he feels relieved that whatever happened in the past was for good as he has experienced facing the cruel world. But the world never stops putting challenges in his way. He has to make a good career for himself, his parents, and most importantly, to prove himself to the world. He tries everything in his hand and even sacrifices his happiness. He works hard day and night and tries to be strong and motivated at every step. But time is cruel, and failure never loses his address. He faces rejection at every step and never gets out of this emotional sorrow till he doesn't make an effort. This kid has to suffer from abuses, pressures, heartbreaks, and failures that no one heeds, and he has to go through it all on his own. 
After all these troubles that a kid has to go through, it's only the strength that leads him to overcome all the odds and lows and come out beating them all, which comes to those who have got emotional support during their years of growing up. Society should learn to deal with the blooming buds of our society rather than judging them and pushing them more into despair. Life is a challenge, and we have to help them face the world with a solid and clear head rather than pushing them into a dark hole.