By Chasfeeda Shah
A Remarkable Change : When over six crore selfies with the Indian flag were uploaded on the 'Har Ghar Tiranga' website on August 16, Jammu and Kashmir and its people didn't remain lag in the participation in this national campaign.
In Kashmir, it was an extraordinary initiative to organise such massive Tiranga rallies, especially in the areas which have remained the hotbeds of terrorists. While a patriotic fervour gripped the country in the run-up to Independence Day, a remarkable change was felt in the Union territory of J&K. In the not-so-distant past, Kashmir used to commemorate Independence Day as a 'Black Day.' All the government offices, educational institutions, businesses, and other establishments observed shutdown, and normal life used to come to a grinding halt.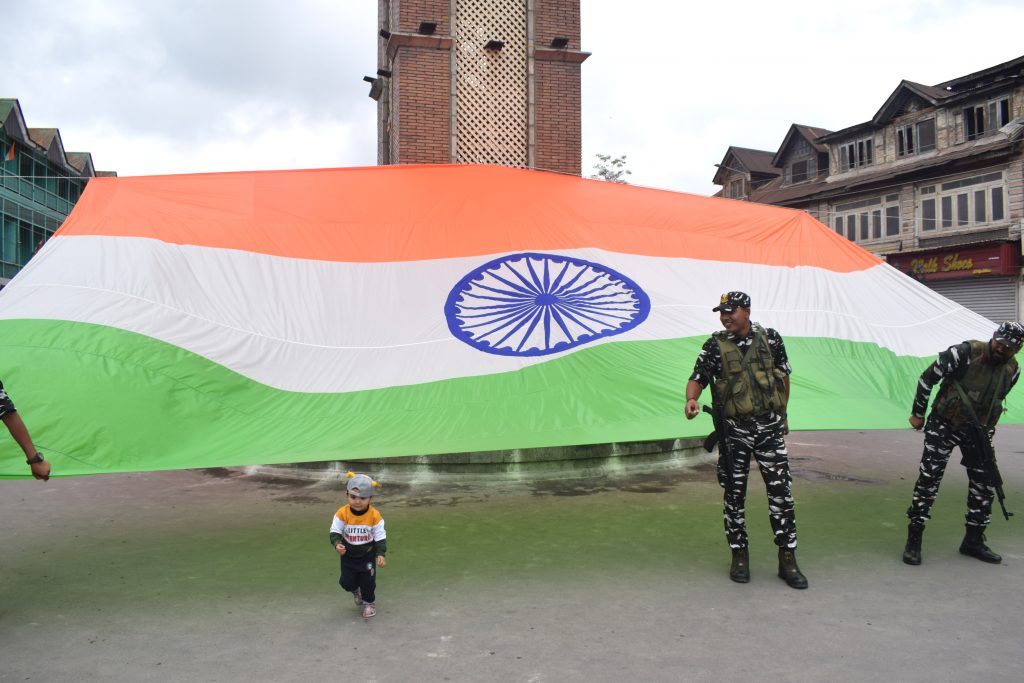 However, under Lieutenant Governor Manoj Sinha, who has been personally monitoring the implementation of the 'Har Ghar Tiranga' campaign, the tricolour has flown high in Jammu and Kashmir. Sinha led a walkathon on the banks of Dal Lake in Srinagar in which hundreds of senior citizens, security officials, and ordinary people marched with tricolour in their hands.
A new milestone was achieved in Kashmir on occasion when residents and family members of active terror commanders of Lashkar-e-Taiba (LeT) and Hizbul Mujahideen hoisted Indian national flags at their residences in the Valley. Such was the fear of terrorists in the Valley that none dared to display the tricolour openly on the streets, let alone make the families of these Pakistani- trained commanders hoist the flag on their homes.
The Tiranga was hoisted at the houses of active terrorists Gowhar Manzoor Mir in Tral's Hardumir village in Pulwama, Asif Sheikh in Tral's Monghama village, and Aijaz Ah. Bhat. In Budgam, Sarai Chadoora, the flag was placed on the house of LeT's active terrorist Aqib Nazir Shergojree.
Besides, the flag was hoisted at the residences of Hizbul Mujahideen commanders Zaffar Hussain Bhat and Amir Khan in the Liver area of Srigufwara, Anantnag district. Not only this, but the father of slain terrorist Riyaz Naikoo also hoisted the Indian national flag at his residence at Beighpora village of South Kashmir's Pulwama district.
There were hundreds and thousands of families who happily hoisted the national flags on the top of their houses. Many people were seen saying that they respect the national flag and there is nothing bad about hoisting it. For the last three decades, the week of Independence Day has been seen full of tensions, and the Pakistani flags could be seen in every nook and corner in Kashmir. But that looks like history now. The transformation is taking place as more and more people accept the new reality and come to terms with it as well.