Nearly a year into his tenure, the Vice-Chancellor of the Islamic University of Science and Technology and globally renowned Kashmiri scientist, Prof Shakil Ramshoo, shares his vision of the varsity in an exclusive interview with

Bhat Imran

. 
KS: After taking over as Vice-Chancellor of the Islamic University of Science and Technology, what have been your priorities?
SR: I have been here for the last eight to nine months and have set some priorities. We want to promote education in the contemporary and tremendously important areas for us from every aspect, like job prospects and knowledge generation. IUST is country's first university to hire pass-outs as paid interns: Prof Ramshoo
I am concerned about generating and addressing some of the societal issues by introducing some courses like artificial intelligence, machine learning, renewable energy, climate change, sustainability, and disruptive technology.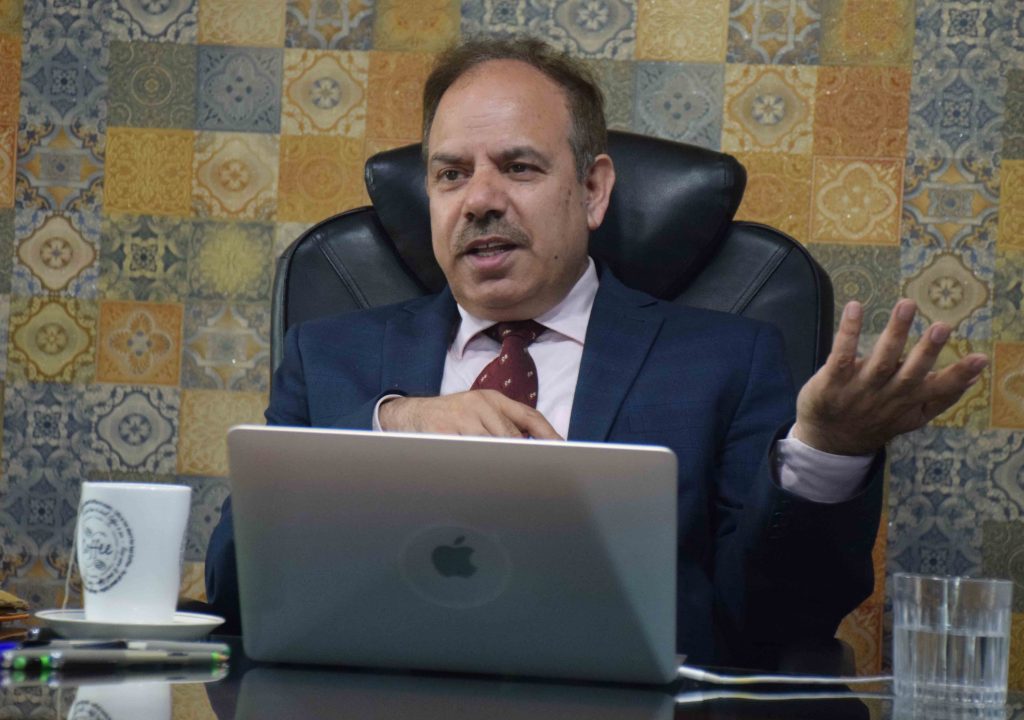 Our focus is to establish a skill college that would impart training to almost 6,000 people from the Valley. They will be skilled in trades and techniques, providing them with job opportunities. Skill college will have 36 courses, and we are planning to start college this academic year only.
The problem with the Indian education system, not to mention Jammu, Kashmir, and Ladakh, is that the postgraduate or graduate students are not employable and do not have the skills to land the jobs. For that matter, we are revamping to make the students employable and skillful so that the rate of employment, which is 27 percent, can be reduced. This is also the mandate of the National Education Policy (NEP).
The problem with the Indian education system, not to mention Jammu, Kashmir, and Ladakh, is that the postgraduate or graduate students are not employable and do not have the skills to land the jobs.
We have established a scheme wherein we want to attract the youth so that they could contribute to research and knowledge generation and help us to solve some of the major problems regarding the environment, disaster management, horticulture, agriculture, and so much more.
KS: Have you sent any proposal to the government for establishing Skill college?
SR: We wrote to the government six years ago and identified a place for a skill college. It is a Rs 16-crore project. Besides, we are submitting some more proposals to the National Skill Council and National Skill Development Corporation (NSDC), where they will call for the recurring cost. 
Currently, some infrastructure is available that could be used for the time being. If I start making a skill college now, constructing it will take three to four years. By that time, my term as the VC will be over. So I will start with the existing infrastructure within the campus.
KS: What is the unique step you have taken since you assumed charge of the VC?
SR: I believe that to enhance the quality of education, we must improve teaching and non-teaching faculty. For that, we have a unique scheme. We have recruited 70 interns at IUST. All of them are pass-outs of this university. Ours is probably one of the first universities in the country to start it. We host them for six months so that they can get exposure and experience, and there is a possibility to extend it. We give them Rs 12,000 per month.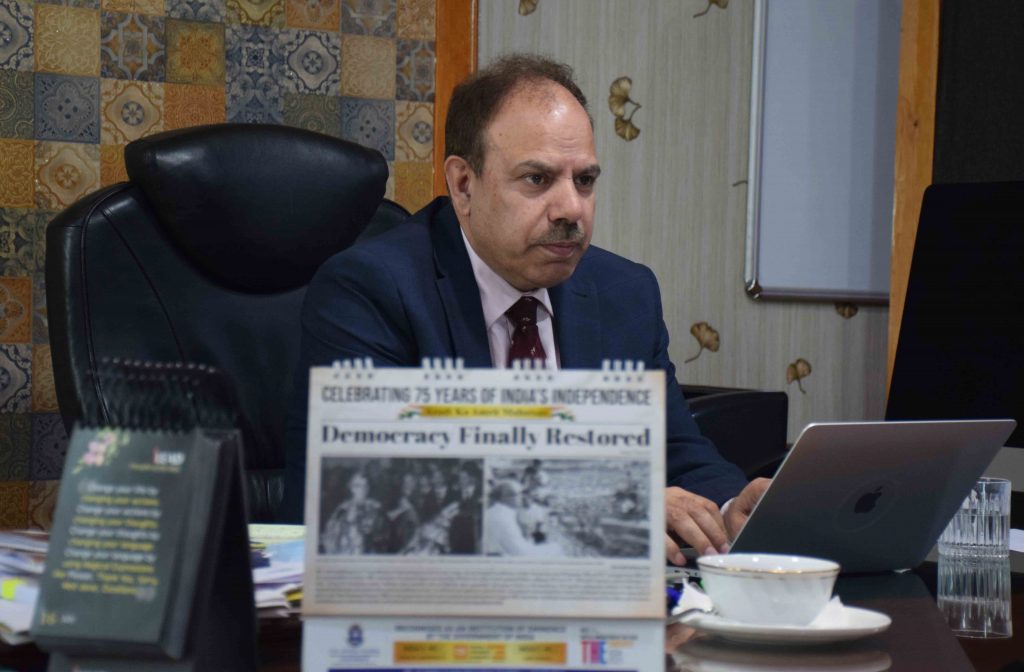 KS: You are a professor of Earth Sciences. But there is no such department at IUST. Any plans for setting up the department here?
SR: I do not want to introduce the Earth Sciences department here. But I will be recruiting some people in the Environmental Science department. These people will be from different backgrounds like Earth Sciences, Geology, Environment, Chemistry, and Biotechnology, so they will talk about biodiversity, climate change, and energy conservation.
KS: Students complain about late exams, causing a delay in completing degrees within the stipulated time. Your comments?
SR: As far as my information is concerned, it is not correct. Students complain, and it is pretty normal. If we schedule an examination, students do not want to have an exam. We have had difficult years since 2019, but our academic calendar normally runs despite that. We are following the academic calendar.
KS: The research part of the university is still underdeveloped. How do you see it?
SR: Emphasis has been laid on the infrastructure of the campus. Now we have a good infrastructure, and the university is ready to jump into research. In the past year, IUST has received a maximum research project from the State Department of Science and Technology (DST). There were 60 projects for all eleven universities, out of which we got 22 projects.
KS: The research scholars at IUST are given meagre amount to complete their thesis. Your comments?
SR: It is in some ways better than other universities. Right now, we have 160 scholars, and the number is increasing. We provide every facility to the scholars in terms of lab chemicals or equipment, and all the facilities are being provided at no cost. We are trying our best to improve the research part, but it remains up to the grants and funds we receive to improve the research sector. I have introduced a scheme called Student Aid. The university has funded about Rs 30 lakhs from internal resources and has asked people, faculty, and others to contribute to research scholars, who deserve 100 percent funding for their proposals.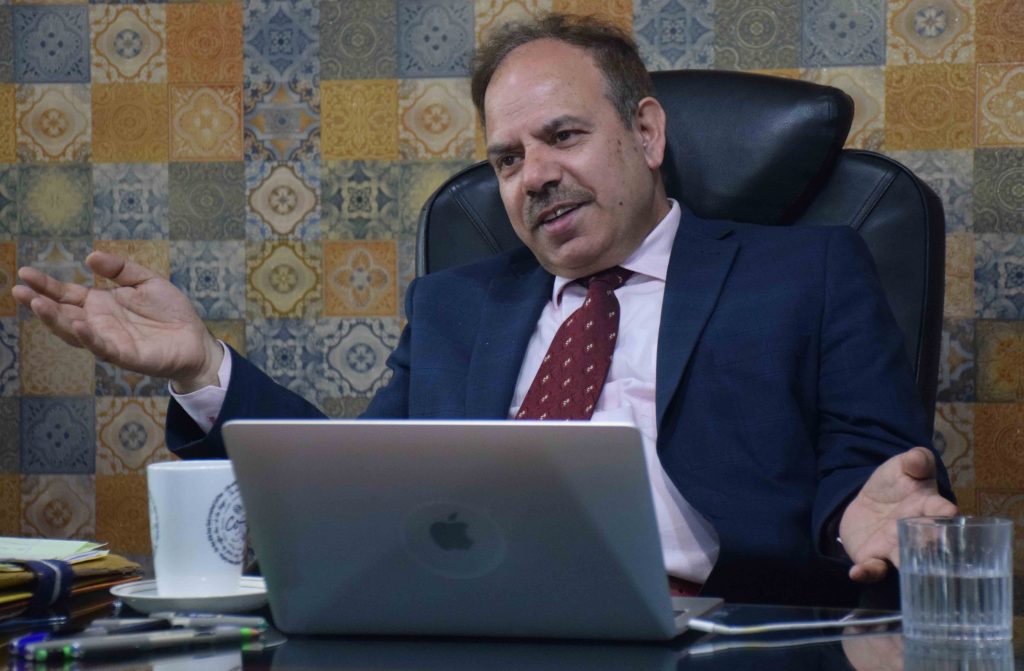 KS: The government has ordered the implementation of a uniform academic calendar in sync with the national academic calendar. Has the IUST followed it?
SR: We have no problem. I came here last year in August and immediately issued an advertisement. It was not challenging because we already have the August session, and now we have to switch to the June-July session.
KS: Recently, the Higher Education Department has banned unregistered students, teaching, and non-teaching unions. Does the IUST allow associations or unions at the campus?
SR: We have both teaching and non-teaching association at IUST. But they are not as active as the association of other universities, and I dealt with them a couple of times. We don't have a students' union here. Instead, we have a student council. The government has not banned the teachers association but wants a registered teachers association. Here at the IUST, they are registered, and the government has asked them to re-register.
KS: What have been the significant developments of IUST since its inception?
SR: IUST was established in 2005. In 2006, we started some activities like developing academics and infrastructure. There is a visible development of infrastructure done with the government's support and VCs' active participation. IUST has been doing well in many courses like journalism and engineering. Our alumni are working all over the world. We recently had an alumni meeting last week wherein more than 100 people were from abroad, especially from Europe and North and South America.
Courtesy: Bhat Imran is a senior correspondent associated with KNO