By Chasfeeda Shah
A string of attacks on minorities has sparked fear among the members of these communities. Both the killings of Kashmiri Pandit, Rahul Bhat, a government employee, on May 12, and the murder of prominent businessman Makhan Lal Bindroo in October last year are part of the fear that the militants want to create in Kashmir.
The killing of Rahul is a chilling reminder of the incidents of 1989 and 1990 when Kashmiri Pandits were selectively targeted and forced to leave the Valley. In their recent threat letters, the militants have threatened the Hindus (Kashmiri Pandits) to leave Kashmir. The target killing is making these threats a reality. These killings not only have become a challenge to the security agencies but also created fear-psychosis among the minority communities.
According to the security agencies, the killing of soft targets is a part of Hybrid militancy where the militants with no criminal record are being assigned for killings. Whether the targeted people are recent returnees to the Valley or have been living here all along, the bullet is meant for all. Bhat returned to Kashmir in 2010 to take up a government job under the Centre's special employment package for migrants. Bindroo had stayed back in 1990 despite terror threats to run a famous pharmacy in Srinagar.
Since the abrogation of Articles 370 and 35 A, at least 14 Kashmiri Pandits and Hindus have been killed by militants across Kashmir. Though the government has taken several measures to ensure the safety of the minorities in the Valley, including vigorous security backed by an intelligence grid, group security in the form of static guards, day and night area domination, round–the–clock checking at nakas, patrolling in the areas where the minorities reside besides proactive operations against militants but the measures have only slowed the pace of attacks.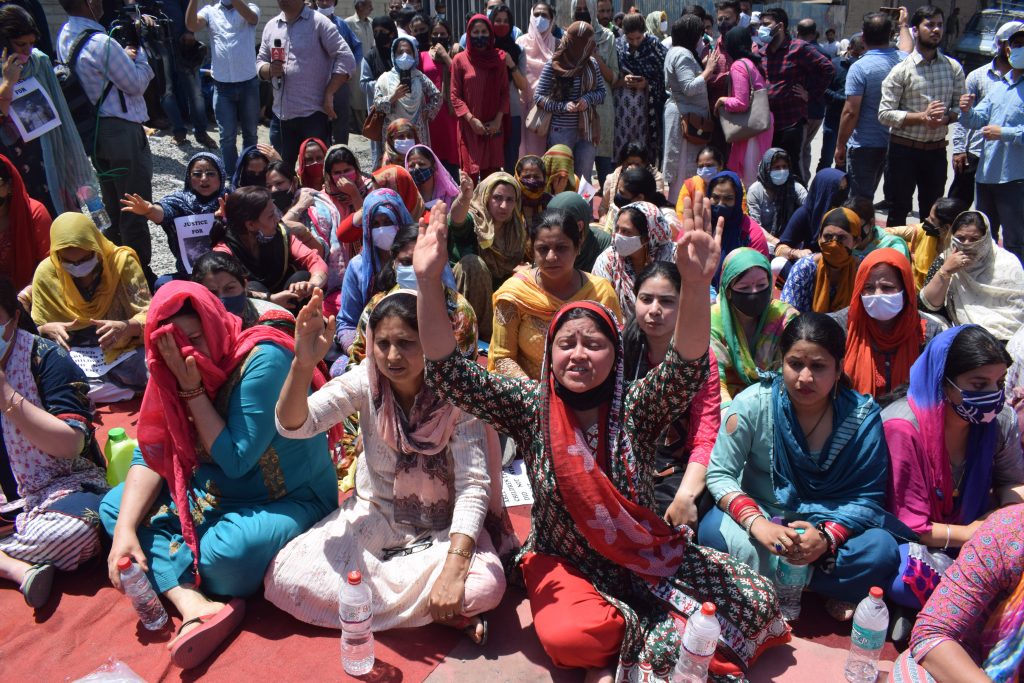 From a routine perspective, the Pandits and other non-Muslims are safe in their specified residential areas with government-provided security, but the question is whether they are safe when they are out of their houses. These people have to go for jobs and other ventures to earn their livelihood where they become vulnerable. Such kind of gruesome attacks are seen happening at places where these people are like sitting ducks. These attacks have become the biggest roadblock to the peace atmosphere in Kashmir. Though the Central Government has succeeded in eradicating stone-pelting and mass pro-freedom protests in Kashmir, what remains uncontrolled is the constant militancy.
However, it has been clear for several years that a policy that focuses on the "elimination" of militants alone is not working, and the government of India needs to come up with a new security plan with political underpinnings to meet this challenge.