e-Fraudster using the identity of Cop to threaten people in Kashmir. Amidst the ever-increasing cyber frauds in Jammu Kashmir, cyber fraudsters have set another challenge for the authorities dealing the cybercrimes. The cyber fraudsters have created a fake identity of SSP rank police officials and threatened the common people.
The incident came to the fore when SSP CID Wing, Tahir Ashraf, took to Twitter to inform people of the development. He shared the screenshots of a number (e-fraudster), claiming his identity to be SSP Cyber Police.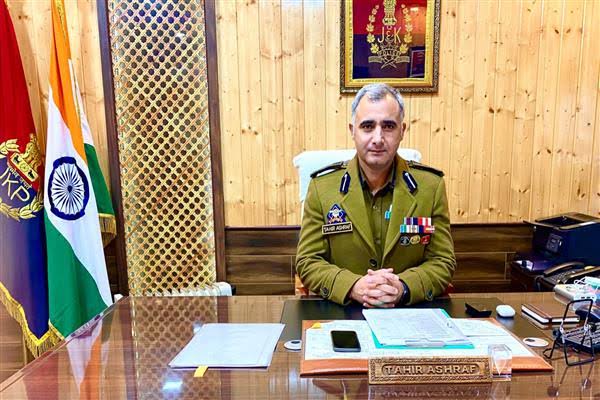 "I made people alert on social media after I got various calls from some friends that someone is threatening people by using my identity," Ashraf said.
Tahir Ashraf has served at a key post of being SSP cyber police and cracked cases of such nature. "During my tenure as SSP Cyber Police, I have gone through various such cases in which fraudsters use the identity of police holding the key positions to threaten and blackmail the people," Ashraf said.
Using the fake identity of SSP Tahir Ashraf is a bit more challenging as he is the officer who used to head the cyber police. Most people consider it a winning shot of the cyber fraudsters. "When the cyber fraudsters can do such things with an officer who used to head the cyber police, then how a common will remain safe," said a local from Srinagar requesting anonymity.
Tracking down a criminal in the virtual world is not that easy, and most of the time, the offenders succeed to getaway. Cyber fraudsters are smart and use fake identities to avail the of SIM cards etc.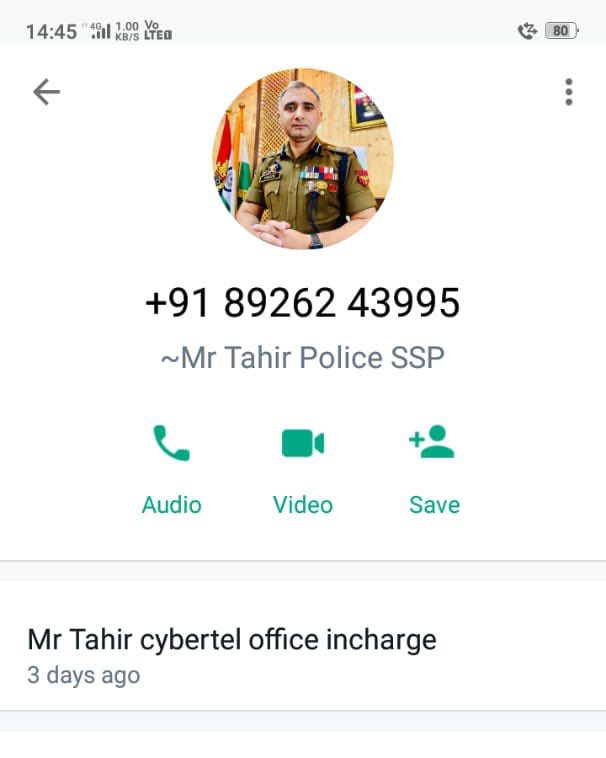 "In past, we tracked down many mobile numbers after getting complaints against them, but after proper verifications, the SIM cards were availed from other States in India by using fake identity proofs," said Tahir Ashraf and added, " the cyber crimes are challenging, but the concerned Cyber Police wing is capable enough to deal with the situation."