JAMMU, FEBRUARY 7: Principal Secretary, Agriculture Production and Farmers Welfare Department, Navin Kumar Choudhary, today chaired a meeting of committee constituted for promotion of commercial floriculture in Jammu and Kashmir.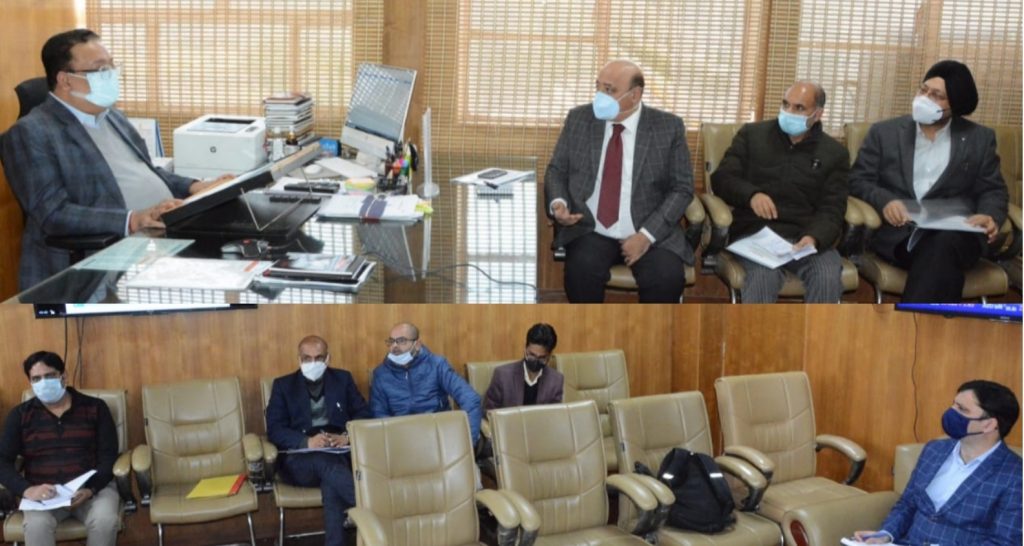 The meeting was attended by Commissioner Secretary, Floriculture, Parks and Gardens, Sheikh Fayaz Ahmad.
Principal Secretary stressed on the need to initiate special efforts for promotion of departmental schemes and subsidies saying that the sector has immense potential yet to be explored.
It was decided in the meeting that grant of subsidies out of Capex funds would not be allowed in future.
Principal Secretary said that for promotion of commercial floriculture in the UT, flower growers would be incentivised for activities like production and packaging/ marketing separately. 'Norms prescribed under Mission for Integrated Development of Horticulture (MIDH) would be strictly applicable while giving subsidies for flower production', he added.
"The climate of Kashmir division is ideal for production of bulbs as well as cut flowers. Jammu division consists of different climatic zones and therefore provides opportunity for traditional flower growers for production of cut flowers and various aromatic flowers like lavender', remarked the Principal Secretary.
He suggested earmarking of definite budget for 'packaging and transport support' to flower growers. The budget would constitute definite amount for production support and packaging/processing units besides transportation, he added.
It was also decided that no individual would be incentivised for more than 5 years under the aforementioned activities.
The meeting also took stock of PARVAZ cargo scheme of the government which provides farmers subsidy to farmers for air cargo.
Principal Secretary suggested that the scheme be extended to Horticulture Department on trial basis for a period of three years.
He set a target of 25 percent increase in flower production for the department every year. He also asked for conducting suggested educational trips for horticulture officers and experts to learn more from other states successful in the sector.
Others present in the meeting included Director General Horticulture Kashmir, Ajaz Ahmad Bhat, Director Floriculture Kashmir and Additional Secretary, Jahangir Hashmi and among other members of the committee.