RAJOURI: A special team constituted by Neelima Shah, Divisional Forest Officer Nowshera seized an illegal saw mill operating at Rah Sehyot during a nocturnal raid during intervening night of 13 and 14th February 2022.
The Divisional Forest Officer Nowshera has constituted a special team at Sunderbani Forest Range to raid the suspicious places where illegal activities are observed.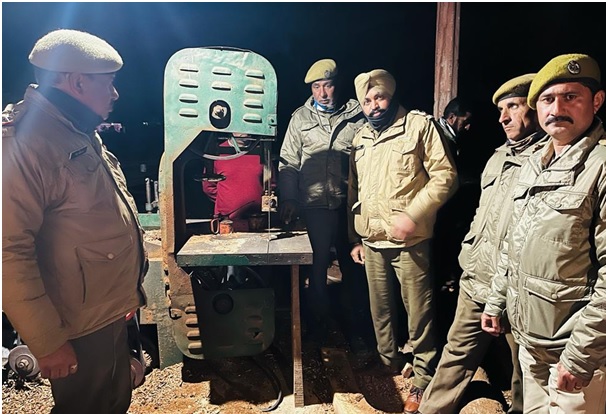 The team comprising Block Forest officer Dharamsal/Devak Ved Paraksh, Block Forest and other staff under the upervision of Rakesh Verma Range Officer Sunderbani conducted the raid.
A case has been filed in this connection and further legal action will be processed as per the law. The whole operation was conducted under the direct supervision of Vivek Verma, Conservator of Forests West Circle Rajouri and Neelima Shah Divisional Forest Officer Nowshera.