1st meeting of State TB forum held for Covid-TB screening

JAMMU, JANUARY 12: ACS Health directs Bi-directional COVID-TB screening. Additional Chief Secretary (ACS), Health & Medical Education (H&ME), Vivek Bharadwaj today chaired meeting of UT Level TB forum for community engagement interventions and community led TB response in J&K at Civil Secretariat Jammu.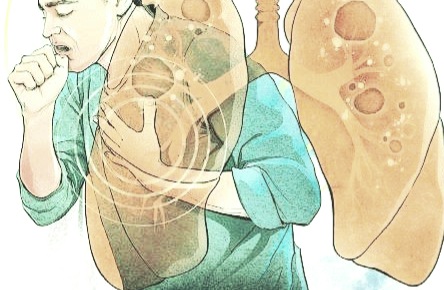 In his opening remarks , ACS said that Community led response for TB is one of the key strategy to reach the unreached and support TB patients throughout their treatment and recovery phase and Community engagement is important for working in a collaborative manner with the communities for eliminating the TB from UT of J&K.
Mission Director, National Health Mission, Yasin M. Choudhary gave detailed presentation regarding status of implementation of National Tuberculosis Elimination Programme (NTEP) in the UT of J&K including preparedness of (TB) Elimination Action Plan for UT of J&K.
The meeting was attended by Dr. Saleem Ur Rehman, Director Health Services, Jammu; Dr. Mushtaq Ahmad Rather, Director Health Service, Kashmir; Dr Sameer Matoo, Project Director, J&K SACs; HoDs of Pulmonary Medicine, Community Medicine, GMC Jammu/ Srinagar ; HoD Paediatrics, ASCOMS Jammu; WHO consultants; Representatives from NGOs & other agencies of the TB forum; STO Jammu/Kashmir; State Surveillance Officer Jammu/ Kashmir; Dr Mohd Shafi Koka, State Nodal Officer, NHM, J&K; Dr Om Kumar, Programme Manager & Dr Imtiyaz Shakeel Baba, Assistant Programme Manager from State Health Society, National Health Mission, J&K.
ACS urged upon all Officers and Officials to work diligently to achieve all the Targets & Goals as per National Strategic Plan (NSP) 2017-2025 for Elimination of Tuberculosis from UT of Jammu & Kashmir before Year 2025.
The ACS directed for Bi directional testing of COVID- TB patients , HIV patients and NCD patients. He also directed all the Officers/Officials associated with the TB control Programme to launch a massive door to door awareness campaign among people and health care professionals regarding Tuberculosis by engaging policy makers and programme management units to ensure justice, rights, dignity of TB patients for effective service delivery and to supplement and compliment Govt. initiatives and to enforce TB patient friendly policies and programmes to reduce the stigma and discrimination associated with TB patients.