Surrounded by majestic mountains, Keran sector is often in news for the wrong reasons. But it is also an unexplored destination along the Line of Control, which can turn into heaven for tourists. 
By Ajaz Rashid
Surrounded by majestic mountains and overlapping forests, Keran is a thinly populated area near the Line of Control whose beauty has been ruined by shabby roads, perpetual darkness and persistent uncertainty due to the presence of armed forces.
Keran has remained lesser accessible partly due to geographical barriers and more so because of the infiltration of militants and shelling across the LoC. This is a disadvantage for the tourists who may want to explore the area.
I visited Keran on October 21. I was warned that it would be risky because of the bad weather forecast, tough terrain and security hazards. After attending a wedding in Lolab, we started our journey at 4 PM. Despite being a local of Kupwara, Khalid, who joined me, was making his first trip to Keran. He had managed all the security permissions.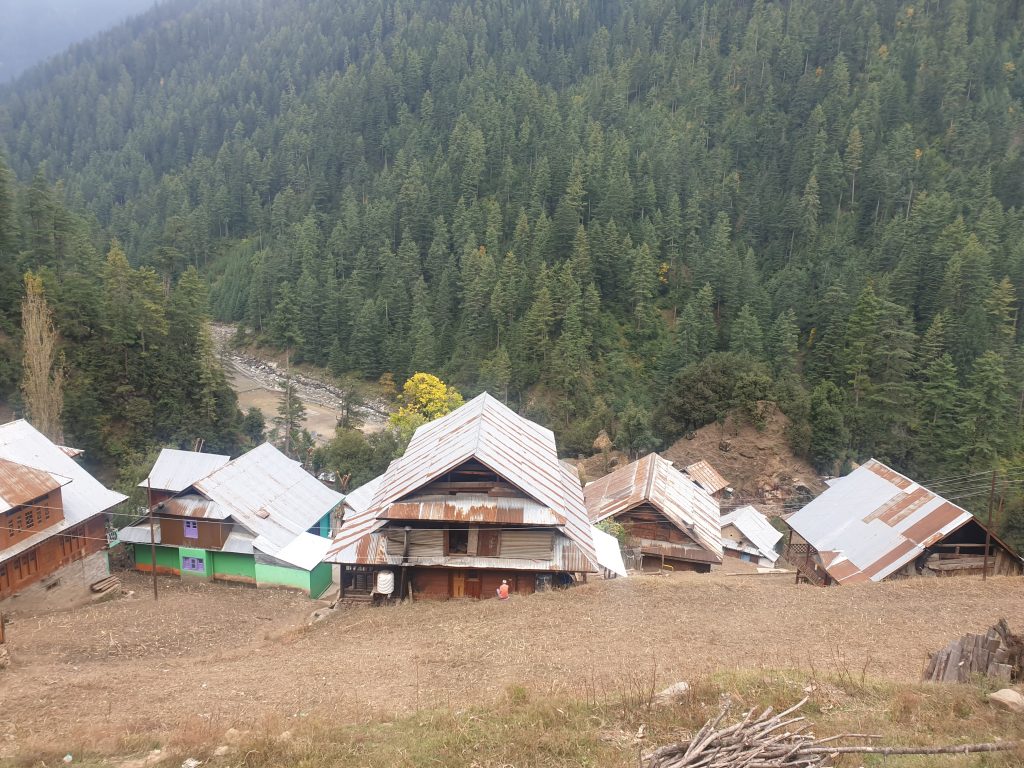 We started at Gangbug Lola. From here, we drove to main Kupwara, then Kralpora and Melyal. It was dusk, and due to high mountains, the sunlight was rapidly vanishing. The road was passing through dense forests, which scared us. Soon we were stopped on the way to Farkin Top by troopers of Border Security Forces. After brief questioning, we were allowed to move. Then we were stopped at Farkin Top checkpoint, the highest mountain passes on way to Keran, by the Army Troopers.
We were shivering due to the cold. The third checkpoint is at Barthan, and the fourth is near Kundain. As soon as we crossed Kundain, we were hardly able to see any sign of human life. It was scary as ours was the only vehicle that seemed to ply through the hilly forest. It was like a no-man's land. We could only hope that the route was right. The only thing we saw were some distant lights. After driving for more than an hour, we crossed the fifth checkpoint and reached Mundain village at 6:30 PM.

But it looked like midnight because of the darkness around the mountains and dense forests. In Mundain, there is no network coverage. From Farkin Top, we didn't see any roadside shops, but we were lucky enough when we saw two young boys on their way home in Mundain. I stopped my SUV and asked how far Keran was.
They replied with another question: "Where are you going?"

We had decided to stay at a Guest House owned by Government Forest Department, but their reply scared us when they said that the Guest House might be closed. They warned us not to proceed even though Keran was just three kilometres away. We were told there was no place to stay, and Army deployed there would not allow anyone to move randomly because of the Line Zero Indo-Pak border.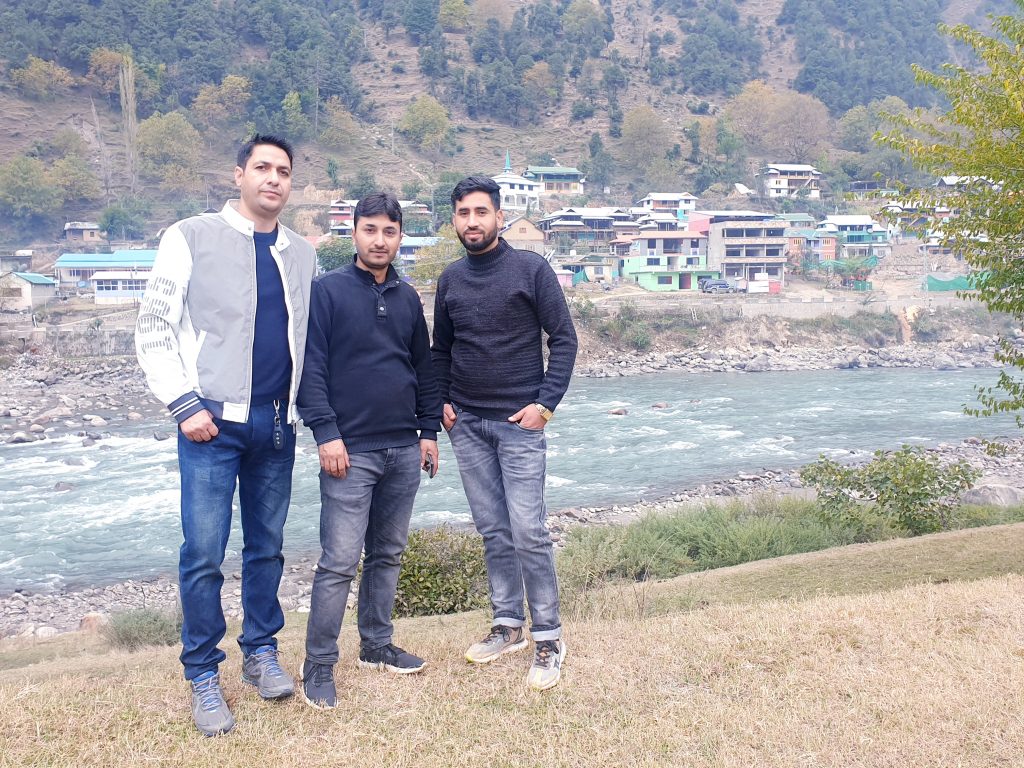 This was a suggestion to be believed as the household lights of Neelam Valley were visible to us. That was the time when Khalid and I turned numb as we had nowhere to go. Neither there was any contact known to us. I, inside my heart, decided to spend the night in the vehicle, but that too was risky as it was an area with dense forest without any household or shops. The two young boys advised us to spend the night at any local house at Mundain as there is no hotel, guest house or lodging for travellers. 
It was 7:30 PM. We were confused about what to do. We could neither turn back nor move ahead because of the security checkpoints. Finally, one of the two boys offered us to stay at his home for the night. We agreed as we had no other option. We were happy, but simultaneously we were scared too because he was a stranger. The scarier thing was that we had to keep our vehicle on the road and climb a mountain to reach his village. Somehow, we pulled ourselves together and started climbing a tough terrain. It was dark everywhere, and we were hardly managing to keep pace even with the help of a mobile phone light.
Somehow we pulled ourselves together and started climbing a tough terrain. It was dark everywhere, and we were hardly managing to keep pace.
The guy who came like an angel for us was Afaq Ahmad Khan. We followed him on the mountainous path for about 25 minutes before reaching his village. During the journey, we had to disclose our antecedents at an army checkpoint. We were totally unaware of what we were going to face. It was unbelievable for us that a stranger could be so much helpful as to take us to his home.
To be honest, Khalid and I were scared and had thought that we may be murdered or mugged by any stranger. But once we entered Afaq's home, we took a sigh of relief. Though a big hunting rifle hun on the wall, but the family members of Afaq made us comfortable. We were treated as special guests. The hospitality of Afaq's family was commendable. His father, his neighbours and cousins, made us comfortable and spent hours with us. The food they served us was delicious, and for the first time, I had tasted such yummy collard greens, fried potatoes, and Desi chicken.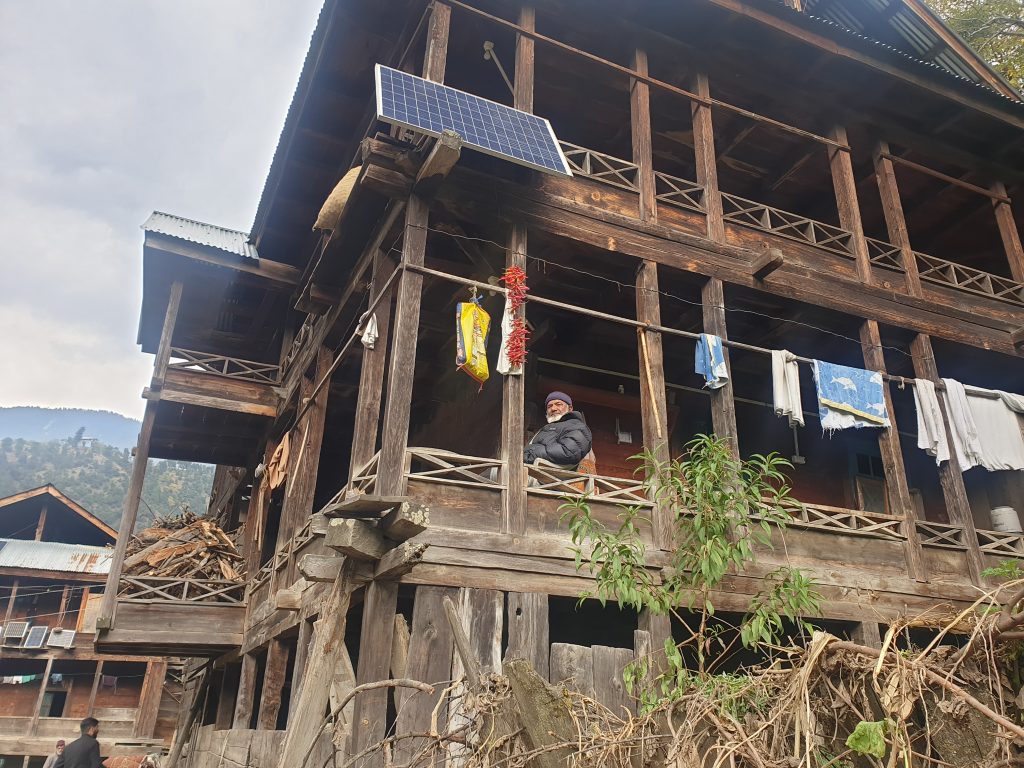 After a sound sleep, we woke up at 7 in the morning, and Afaq got bed tea for us. At 9 AM, after a yummy breakfast, we started our journey to Keran. Afaq accompanied us so that we may not face any more inconvenience. While we walked from his home to the road, we were able to see the terrain from which we had reached his home in darkness. It was an absolute mountain, and Afaq belongs to a humble Pahari Family. After moving on a dangerous road stretching about three kilometres, we finally reached the last checkpoint. The in-charge there did not allow us to take our vehicle beyond that barricade. We were given some strict instructions while we roamed around in Keran.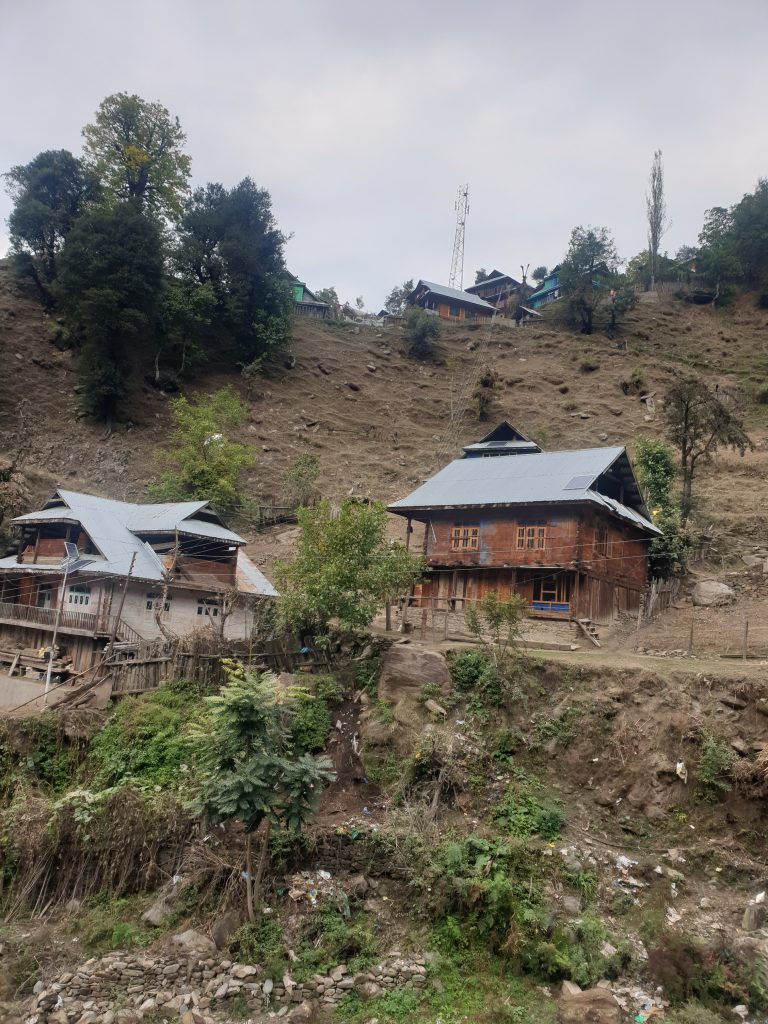 After walking a few hundred meters, we were able to breathe freely. Keran is surrounded by three high mountains on the Indian side and one from Pakistan side. It was a magical experience to witness the clear blue skies set against the backdrop of snow-clad mountains. We were looking at decades-old houses, beautiful landscapes, mountains and the most beautiful, crystal clear waters of Kishan Ganga River that separates India and Pakistan. We saw people from both sides waving at each other as a goodwill gesture. We concluded our sightseeing in three hours. There is much more to know, but we couldn't continue because of the bad weather forecast. This was a beautiful trip, but I need to visit again.