Srinagar:Police in Srinagar have solved fraud cases by arresting two fraudulent and recovering duped gold worth lakhs from their possession.
On 02/12/2021 Police Station, Shaheed Gunj received a complaint from a person namely Shoaib Ali Bulbul, son of Mohammad Ali Bulbul, resident of Nigeen Srinagar, currently running a Gold Smith Shop situated at Hari Singh High Street, stating therein that a gang of persons has cheated and duped him by exchanging duplicate gold against an original gold worth lakhs.
Accordingly, a case vide FIR No. 121/2021 under relevant sections of law was registered, and investigation was initiated.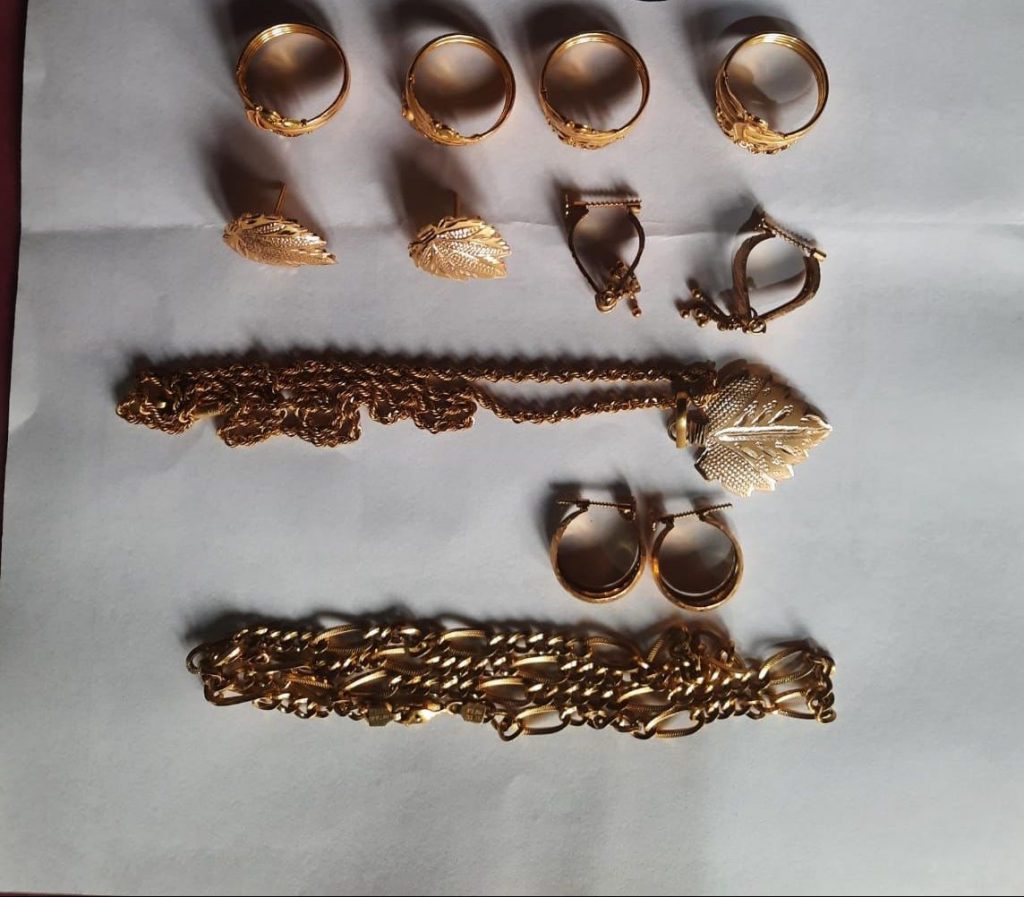 Acting swiftly, a unique team of PS Shaheed Gunj, by utilising all available means, were able to nab two persons identified as Mohammad Ashraf Lone, son of Gh Hassan Lone, resident of Saller Anantnag and Younis Ahmad Dar, son of Gh Rasool Dar, resident of Bijbehara Anantnag. Subsequently, both have been arrested in the shortest possible time. Duped gold worth lakhs was also recovered from their possession.
Further investigation is going on.