"Lawyer, RTI activist, Social Worker"
By Ajaz Rashid
Advocate Naveed Bukhtiyar who has, since childhood, seen the ignorant and annoying behaviour of some government officials, has become a lawyer and an RTI activist to help the poor and needy people. 
He has taken this path so that what he has faced earlier must not happen with any other. He is always at the forefront to help others, whether it is in the judiciary or other government departments. He has spent years in RTI research and has helped people get their genuine work done. 
"I believe knowledge and information are power. If someone knows things, then only he can speak and ask a question," believes Bukhtiyar.
"From 8th class, I have come in contact with government offices, and I have seen the inhuman and ignorant behaviour of employees from time to time, which forced me to take RTI as a tool to hold government officials accountable and help the people who are unaware of their rights," he said.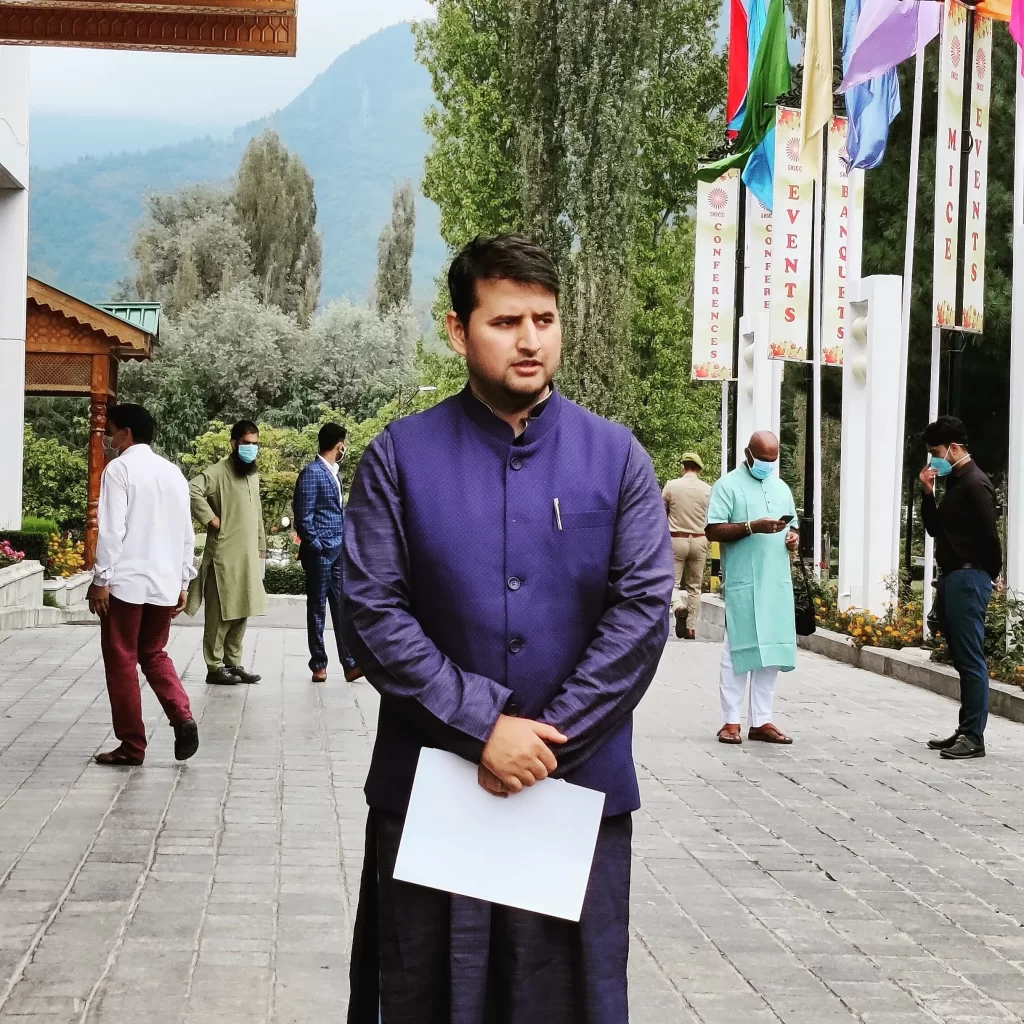 Naveed Bukhtiyar was also felicitated with 'Kashmir Young Leadership Award' by Lt Governor Manoj Sinha for his extraordinary social work and COVID-19 relief initiatives. 
In the ongoing pandemic, he was appointed as State Coordinator for J&K by a Delhi based NGO and handled the relief work for the organisation in Uri and Sopore. He tried to reach the remote villages of Uri, some of which are near the Line of Control.
"Despite ceasefire violation on LoC, we covered almost 600 families in border areas of Uri with relief packages during COVID," said Naveed.
Naveed, 26, hails from Garkote, Uri of Baramulla district. He has done his primary schooling at Baramulla Public School and then shifted to Srinagar with his family for further studies. He has done his B.A.LLB from Kashmir University.
Naveed is a humble and down-to-earth person who wants to serve society through his profession as a lawyer or social work. 
"I believe knowledge and Information are power. If someone knows things, then only he can speak and ask a question" Naveed Bukhtiyar
"Frankly, I have done nothing so far to be proud of, but whenever I can help anyone or I am of any use to anyone, it gives me a sense of satisfaction," he said.
He says that some people in the administration are not helpful to the genuine demands of the people and in present times, the bureaucrats are less accountable.
"There is always need of some pressure groups in the society who can work for the downtrodden and less heard people," said Naveed.
In his social work, Naveed has done many awareness programs on social issues and he has always tried to extend a helping hand to society through blood donation drives, stationery donations to orphans and awareness against drug addiction. He believes that life is a struggle and there is no straight path to achieve things. 
"We should fight for the things that we deserve, and apart from ourselves, we should help others in their genuine demands," he said.