HARDWORKING ENGINEER, FITNESS TRAINER'
By Ajaz Rashid
Anise Shreen is an engineer by profession and a fitness trainer by passion. She claims that she is the first engineer in the department who has been appreciated for her hard work by the government. Like other front workers, Anise says that all the employees in their department deserve to be appreciated.
"Like other frontline workers, for example, doctors and health workers who remain on the forefront in case of any untoward situation, the Power Development Department remain at the disposal of the public under any circumstance," said Anise.
Every year dozens of PDD employees lose their lives while performing their duties. The department lacks the necessary safety equipment, which costs the lives of poor employees, among which most are daily wagers who are working on meagre amounts. 
"Every month or so, our employees lose their lives while performing their duties, but they have been ignored," she said, adding: "We too are frontline workers who do their duties in all weathers."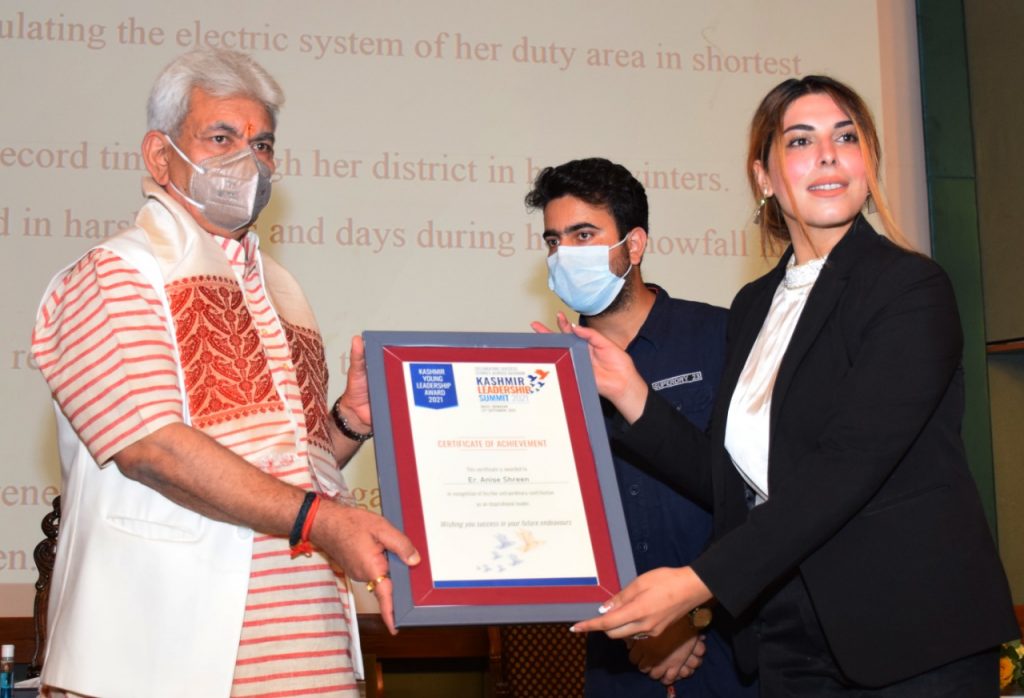 Anise, 26, hails from Bijbehara town of Anantnag district. She attained her education from outside J&K and did her engineering from a college in Jammu. In 2019 she qualified the SSB exams and got selected as a workshop engineer in the PDD department. She is the youngest engineer in JKPDCL and the first girl engineer assigned to the workshop of JKPDCL.
Anise Shreen is one of the 'Kashmir Young Leadership Award' recipients. She was nominated because of her hard work in the field of engineering. 
"We have set a record by fixing over 1086 transformers in previous winter when the damage rate was 50% during snow," she said "For town, the repairing time was 12 hours and 24 hours for rural area," she said, adding that such type of performance is rare in her and other government departments.
"Every month or so, our employees lose their lives while performing their duties, but they have been ignored"
Apart from engineering, Shreen is a fitness trainer and a powerlifter. After her regular duties, she works as a fitness trainer in a renowned fitness centre in Srinagar. 
"Before joining the JKPDCL, I worked as a full-time fitness trainer in Anytime Fitness Centre for five years," she said, adding, "These days, I do the same as part-time, and my prime objective is to get the womenfolk of Kashmir out of the taboos,"
Besides fitness training, she has taken part in social work also. She started a strong campaign in 2012 for PCOD (Polycystic Ovarian Disease), which was a lesser-known disease in those times.
"I started the campaign for PCOD when I was at a younger age for which some anti-social elements trolled me. But I didn't stop and continued for a long time," she said.
Anise wants to convey to people that pursue rigorously what they are passionate about. She said that if people do as per their skill, they are already contributing to society.
"Only doctors and engineers are not the only contributors in the society. In fact, all human beings are the contributors," she said, "In a society, a vegetable vendor or a milkman is equally important as an IAS or IPS."